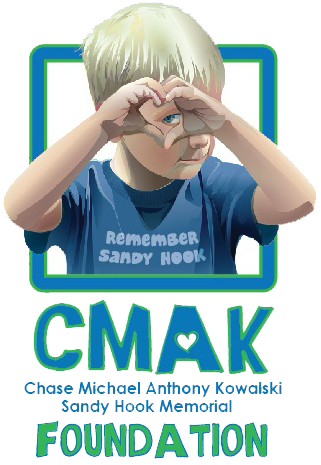 The Race4Chase Kids Triathlon program is a youth triathlon program aimed to provide kids aged 6 to 12 with a safe, healthy non-competitive environment to discover the sport of triathlon. It brings together kids from all different backgrounds and educates them on how to adopt a healthy lifestyle, coaches them to develop a foundation of athletic skills, and inspires them to aim high in sports and in life.
This program was created in memory of Chase Kowalski who loved to run, taught himself to swim and spent much of his afternoons on his bike racing over his course in his backyard when the weather cooperated. At six years of age, he asked his parents to find him a triathlon to compete in. He successfully completed his first triathlon and won his age group!
(Source: cmakfoundation.org)
Designed as a six-week goal oriented summer program, the program provides kids with expert instruction in swimming, cycling, running, strength training and flexibility, and also teaches them the fundamentals of good nutrition, under the supportive guidance of coaches, lifeguards and instructors. Implementing a custom-designed training program, the coaches provide the youth athletes with all the equipment, knowledge, and one-on-one support they need to become tri-athletes. At the culmination of the training camp, all the youth athletes come together to compete in a USAT-sanctioned triathlon race.
The program is FREE to all participants. Participants must commit to all six weeks of training and the race.
There are a limited number of spots for this program and participants must apply. See information below.
The program will include the triathlon training and fun activities.
Age: 6 to 12.

Training Dates: June 26 – August 4, 2023

Day/Time: Monday - Friday 9:00 AM to 12:00 PM

Free breakfast snack and lunch included.

Location: Mountain Mist Day Camp

Fee: No Cost. Y membership is not required for this program.
Want to join us for afternoon camp fun? Here are two options:
12:00 – 3:00 p.m. $165 per two weeks

12:00 – 5:30 p.m. $330 per two weeks

Y youth membership is required for afternoon program
Race Information
Date: August 5th at YMCA Camp Sloper in Southington
Rain date August 6th
7:30 – 8:15 a.m. Kids Arrive
8:30 a.m. Opening announcements
8:45 a.m. Start time
Distance: 1 mile run, 1 mile bike, 50 meter swim in the pond
More Information
Bus transportation may be available. Some restrictions may apply. Please contact us at 203-235-6386 for more information.

If you have already registered for a full day of camp and would like to participate please email

mmdaycamp@meridenymca.org

.

There are a limited number of spots and participants must commit to all six weeks of training and to the race.

Registration information will be provided after applications are reviewed and participants are chosen.

Click on the link below to complete the application form. Application deadline is April 28, 2023.
Questions? Contact Carrie Marquardt at (203) 440-1925 or cmarquardt@meridenymca.org.