How do I contact camp?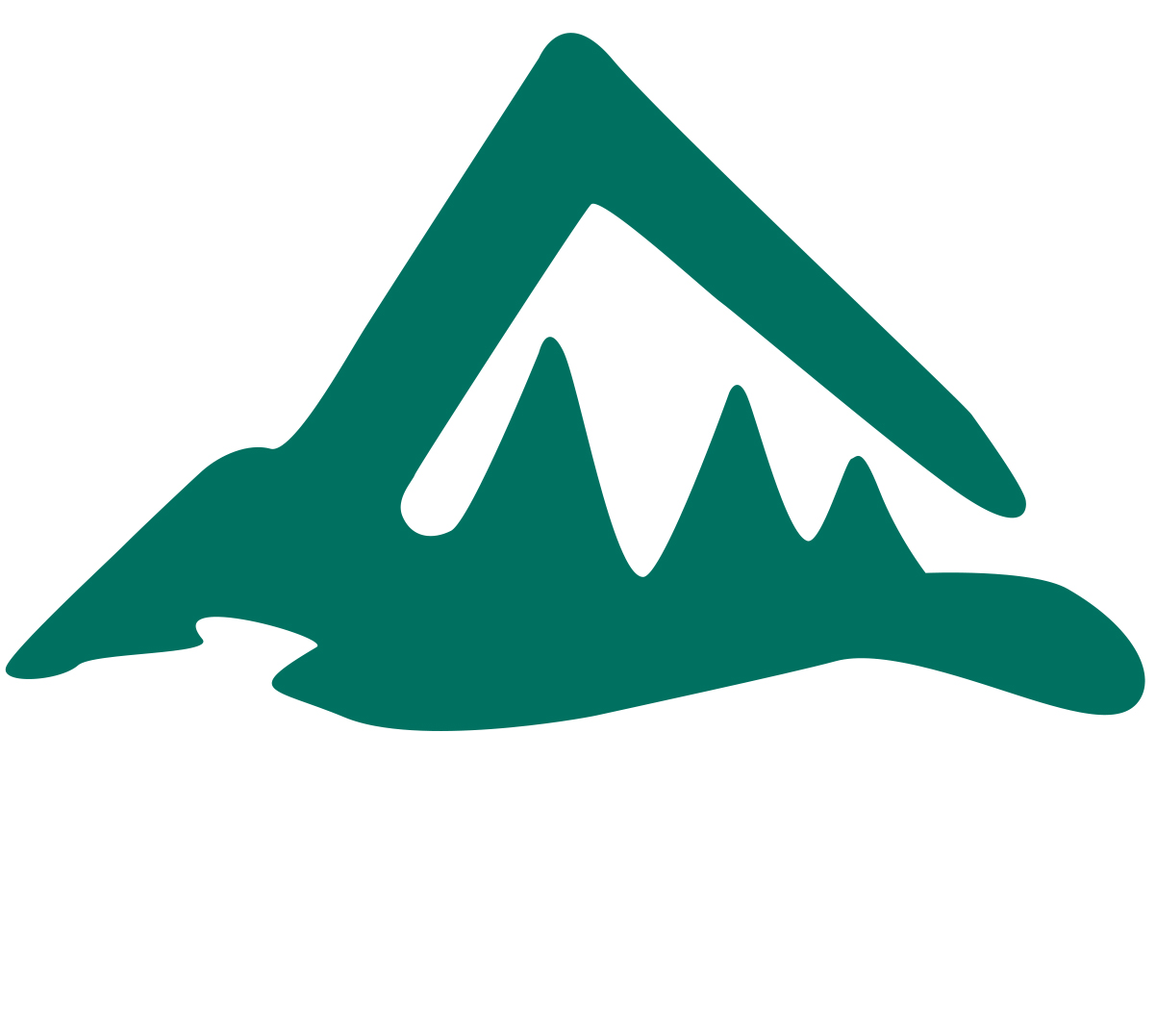 Call camp office at (203) 237-7864 or email mmdaycamp@meridenymca.org.
What are the ages for camp?
Our youngest campers start at age 3. They must be potty-trained. No pull-ups.
Our Traditional Camps are for PreK through grade 9 (grade completed at the end of the 2021-2022 school year). Camps are organized in villages based on the grade completed.
Most of our Specialty Camps (for example Adventure, Sports, STEM) are for campers who have completed grades 3-8 as of the school year with the following exceptions: Art Camp (grades K-12) and some Performing Arts Camps.
Where is Mountain Mist Day Camp located?
Mountain Mist Day Camp is located at 576 High Hill Road, Meriden, CT 06450.
If you are new to camp, please be sure to type the complete address into your GPS.
There is a High Hill Road in Wallingford also that does not connect through.
Our camp is at the very end of High Hill Road in Meriden.
Please note it is a residential area and the speed limit is 25 mph. Please drive carefully. Let's keep our neighbors safe.
What are the camp hours?
Our regular camp day is 9:00 a.m. - 3:00 p.m.
Before and after camp care are available for an additional fee.
What is the bus schedule?
Here is the link to the Mountain Mist Camp Bus information.
If you want your child to take the bus, you must register your child for the bus for each session your camper will attend.
You must register your camper for the bus before the session starts.
How does it work if I am driving my camper to camp?
If you choose to drive your child to camp, you will indicate that on your registration.
All guests must check in at the welcome hut.
The first day of each session, camper will be given 2 window placards. Please be sure that when you come to camp you have this clearly visible in your car window. It is so we can safely identify you and your children when arriving at camp.
You will be directed to the appropriate drop off/pick up point to sign out your camper.
You must be on the authorized pick-up list and have the code word.
What's for lunch?
Campers will be offered a free grab and go breakfast snack and lunch.
If your camper prefers to bring lunch they can bring a peanut and tree nut free cold lunch.
Pack the lunch with an ice pack as it will stay in their backpack until lunch time. We do not refrigerate lunches. We do not heat anything up.
The lunch menu is similar to the school lunch menu. We will post the menu before camp starts.
How do I get camp text messages?
Sign up for our Remind Service to receive text updates from camp. Download the Remind App to your phone. Text the following codes to 81010:
Session 1 June 20 - July 1, 2022 @h343ac
Session 2 July 5 - 15, 2022 @e4ach4c
Session 3 July 18 - July 29, 2022 @d68h7g
Session 4 August 1 - August 12, 2022 @2eag8k
Session 5 August 15 - August 26, 2022 @4hc8aae
Please also follow us on Facebook and Instagram @ymcamountainmistdaycamp.
What should my camper bring to camp?
All campers:
Campers should bring a backpack packed with a peanut and tree nut free lunch with an ice pack that stays in their backpack until lunch time if they do not want to receive the free lunch that is provided to all campers. (Nothing that needs to be refrigerated or heated up.)
Bring your bathing suit and a towel. Campers will change in the locker rooms in the pool area before and after swimming. If campers prefer they may wear their bathing suit.
Sunscreen (no spray)
Reusable water bottle with your child's name on it. We have water filling stations to refill throughout the day.
All campers must wear sneakers. No other footwear is allowed for safety reasons. If campers arrive with other footwear we will call you to bring sneakers to them.
Fishing Camp:
Campers will need to provide their own fishing poles and tackle. Bait will be provided by Mountain Mist Day Camp.
Horseback Riding Camp:
Campers should wear jeans and boots. Please bring shorts, bathing suit and towel for the afternoon.
Gymnastics Camp:
Campers should wear shorts without zippers or buttons and a shirt that can be tucked in.
What should my camper leave at home?
Do not bring any electronics, toys or valuables to camp.
If a camper must bring a cell phone it must stay in their backpack and switched off during the camp day.
If you need to communicate with your camper call the main camp number at (203) 237.7864.
The Y is not responsible for lost or stolen items.
Is there a lost and found area?
We have a lost and found area and counselors do bring campers there to check.
The counselors constantly remind campers to check and make sure they have all of their things as they move from area to area but kids still forget items.
Please write your camper's first and last name on all items your camper brings to camp.
Whatever is left in the lost and found at the end of the camp session is donated to local charities.
Please do not send any electronics (tablet, smart watch, games, etc.), valuables, favorite toys.
If a camper brings a cell phone it must stay in their backpack and be turned off during the camp day.
The Y is not responsible for lost or stolen items.
How can I contact my child and/or camp staff during the camp day?
Once camp begins, the camp phone will be the main way to directly contact your camper or the camp staff. The camp office number is (203) 237.7864.
Do I need to let the camp know if my child will be absent?
Yes, please call the camp office at (203) 237.7864 and let us know.
Can my child arrive late to camp?
Campers that will be arriving late for camp must be signed in by a parent/guardian.
Please call the camp office at (203) 237.7864 and let us know if your child will be arriving late.
What if I need to pick my child up early from camp?
The camp office must be notified if a child will be picked up early from camp. Please call the camp office at (203) 237.7864
Please call the camp office the morning of when your camper will be dismissed early.
Please provide extra time when picking up your camper early from camp, as they may be involved with an activity at the time that you arrive.
If the camper will be picked up by someone other than a parent/guardian, that person must be listed on the camper's registration form and must present a photo I.D. and code word.
Please note: Campers will not be released to anyone not on the Authorized Pick-up List or to persons on the list who do not present a valid I.D. and code word.
What guidelines are Mountain Mist Day Camp following to plan for camp this summer?
Mountain Mist Day Camp is following all guidelines and requirements from federal, state, and local governments as well as the YMCA including: the Center for Disease Control (CDC), Connecticut Office of Early Childhood (OEC), State of Connecticut Department of Public Health, and YUSA.
How will camp be set up this summer to follow the COVID-19 safety guidelines?
We will follow the regular camp requirement for staff ratios which 1-12 for ages 6 and up and 1-9 for younger campers.
Hand sanitizing stations throughout camp, frequent handwashing
Staff using all necessary PPE and will wear masks when indoors
What is required of counselors to help keep our campers safe?
Counselors will be instructed and trained on the current and proper cleaning and sanitizing method meeting the current CDC guidelines of intensifying cleaning, disinfection and ventilation.
Counselors will follow all guidelines to wash hands, covering coughs and sneezes, etc. meeting the current CDC guidelines of promoting healthy hygiene practices.
What is expected of campers?
Campers will be instructed and trained on the current and proper cleaning, movement and social distancing methods. Meeting the current CDC guidelines of intensifying cleaning, disinfection and ventilation, and of promoting healthy hygiene practices.
Campers will be instructed and directed on expected camp behavior meeting the current CDC guidelines of protecting children and staff.
Do campers have to wear masks?
Masks are not required. If you feel more comfortable having your child wear a mask you are welcome to do so.
How will staff keep camp clean and sanitized?
Camp cleanliness and sanitizing meeting the current CDC guidelines of promoting healthy hygiene practices and intensifying cleaning, disinfection and ventilation
Cleaning equipment and portable foam hand sanitizing dispensers will be located throughout camp
Jugs of sanitizer will be at each group space
Visual signs everywhere at camp as a reminder to wash hands, keep each other safe from germs, and keep camp clean
Equipment will be cleaned before, during and after use
End of day spraying with Ghost B Sprayer 105ex all outdoor equipment and picnic tables.
What is the daily Traditional Camp activity schedule?
Each grade has its own village and within the village groups are formed with their counselors. The group may do things on their own, but they also do things together as a village. Various villages may do activities together too.
Morning Activities:
Arrival and morning announcements
We will follow the regular camp requirement for staff ratios which 1-12 for ages 6-up and 1-9 for younger campers.
Campers must bring water bottles that will be filled by counselors, at one of the various water stations, throughout the day.
Follow planned activities for the day scheduled by unit directors and counselors.
Rotations to assigned areas and activities.
Lunch:
Campers must bring their own lunch. Campers should bring a lunch with ice packs that can stay in the backpack or is packed in a cooler. No refrigeration will be provided. Nothing will be heated up.
Please note: We have campers with food allergies and peanut allergies, so please be courteous when choosing foods to send for lunch.
Also in situations where campers forget their lunch, or if camp staff feel an inadequate lunch has been provided for a camper—parents will be notified in the morning and will be expected to provide a lunch by lunch time.
Afternoon:
Continue with scheduled activities
Can you tell me about the pool and swim time?
Traditional Camps rotate through activities. Swimming periods occur throughout the camp day. Specialty Campers do their specialty activity in the morning and then swim in the afternoon.
Locker rooms are available to change before and after swimming.
Our Red Cross Certified lifeguards watch over the pool at all times. There are 4 lifeguards on duty and counselors are in the pool area and in the pool with the campers.
We have flotation devices for our Tee Pee (PreK) campers that need them. Counselors are in the water with them.
At the beginning of each session our campers take a swim test to see which area of the pool they are allowed to be in. The test is administered by our lifeguards. Our campers swim skills are evaluated and then they are given a color coded bracelet and told which area of the pool they can be in. They must take the test to be allowed in the pool.
If your child is uncomfortable taking the swim test, email the camp at mmdaycamp@meridenymca.org and we can talk to the counselor to work with the camper and encourage them to take the test.
What happens on rainy days?
Camp is held rain or shine. At camp we call rain liquid sunshine!
If it is a light rain the campers will go about all of their camp activities in their normal locations.
If it is a heavier rain we conduct camp activities under the pavilions and tents.
Rainy days are not prorated or refunded.
What will happen if a camper presents flu-like symptoms?
The camper will go to the nurse station to visit one of the nurses. They then would be relocated to a cabin for isolation. The nurse, wearing upgraded protective equipment, will ask campers questions and take their temperature. If the camper has a temperature over 100.4 or presents any of the symptoms listed as potentially having a flu-like illness, the emergency contact will be contacted immediately and the child will need to be picked up as soon as possible.
What will camp do if a camper tests positive for COVID-19?
If a camper tests positive, we will contact the parents of every child the sick child had contact with.
Where and when do we drop off medicine?
NEW for 2022! Mountain Mist Day Camp will be using CampDoc, an electronic, web-based health record system to maximize the health and safety of our campers during the summer, and after school participants throughout the year.
Your medical information must be submitted through CampDoc.
Once registered in Daxko, you will receive an invite from CampDoc to provide your medical information.
Medical information must be entered and completed by the week before your camper attends camp.
Please refer to the CampDoc "how to" information link for step by step instructions.
CampDoc Parent Letter
CampDoc User Information
CampDoc Health Profile
CampDoc Upload Documents
Email mmdaycamp@meridenymca.org with questions.
Every camper needs a medical form signed by your provider in order to attend camp. You will need to print the form and have your medical provider complete them. Then upload the document to CampDoc. Email the camp nurse with any questions at mmnurse@meridenymca.org.
State law prohibits a child from attending camp without the medical forms completed by a physician within 36 months prior to attending camp.
If your child needs to take medication at camp and/or has a care plan, they must be dropped off to the nurse the Saturday before the camp session starts. They may not be dropped off the day camp starts.
The 2022 camper medication drop off schedule is Saturday 9:00 a.m. - 11:00 a.m. at the Meriden YMCA at 110 West Main Street on the following dates: June 18, July 2, July 16, July 30, August 13, 2022.
If you have questions for the camp nurse please send an email to mmnurse@meridenymca.org.
How do camp payments work?
All camp payments must be made in full before the camper attends camp unless other arrangements have been made. Payments will be auto-drafted weekly. Call us at (203) 235.6386 for more information.
Will there be financial assistance available?
Yes. There are several options:
Care4Kids is accepted. We will share the Summer 2022 Care4Kids form when it is available.
Can we request that our camper be with a friend in the same group?
Yes and we will do our best to accommodate your request.
For additional questions, please contact us at mmdaycamp@meridenymca.org.