CrossFit Kids
Whether you are a novice, junior varsity or varsity athlete, CrossFit Kids is a great program for increasing flexibility, endurance, strength while having fun! At the Meriden YMCA's CrossFit Kids program we are forging the future of fitness.
CrossFit Kids workouts consist of constantly varied, functional movements that deliver a fitness that is broad, inclusive and general and scalable for any participant at any level. This means that, for the most part, no two workouts are the same, so kids and teens never get bored and the novelty of each workout keeps them excited about participating.
---
Middle School Strength Training
Do you have a middle school age child in grades 6 through 8 that you would like to work out in the Fitness Center with you?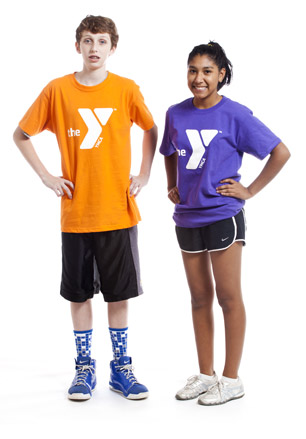 Normally you have to be age 13 and older to use the Fitness Center. If your middle school aged child completes this program they may use the Fitness Center Monday through Friday, 5:00 a.m. to 5:00 p.m. and any time during hours of operation on Saturday or Sunday with a parent or guardian.
Trained fitness staff will provide instruction with free weights, Cybex strengthening equipment and cardio equipment to ensure proper technique and encourage positive life-long exercise habits.
Location: Meriden YMCA Fitness Center
Time: Five-week program, two times per week, you choose the two days
Full Member Fee: $35
Program Member Fee: $65
---
P.A.C.E. (Physical Activity Changes Everything)
This is a free five week program for children ages 7 to 13 years old and their parent(s) for those who qualify who are recommended by their pediatrician.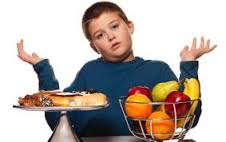 Has your pediatrician told you that your child is overweight, needs to eat healthier and exercise more but you did not know where to turn? The Meriden YMCA's PACE Program can help. The Meriden YMCA is now accepting enrollments for our free five week PACE Program to help local families live healthier lives.
The PACE program includes nutrition education, physical fitness, and tips for grocery shopping and preparing healthy affordable meals.
Contact: Carrie Marquardt at (203) 440.1925 or cmarquardt@meridenymca.org.
Space is limited to 10 families/participants.
What parents say about the PACE program:
"The PACE program helped our family become healthier. My son is trying a variety of healthy foods including vegetables and he feels and looks great!"
"This has been a life changing experience for our family."
"Every household needs this program. We can still eat healthy on a small budget. If you get a person healthy you get their body and their mind healthy. There is no looking back. We are staying with it. I am so thankful and appreciative for this program."
What kids say about the PACE program:
"It's great fun and exciting!"
"I have water now instead of soda and I cut back on food. I feel good."
"I learned running is fun!"
"I'm eating better food."
"I tried new foods, my jeans are loose and my tightest ones fit now."
"I liked picking my own exercises…and ZUMBA is fun!"