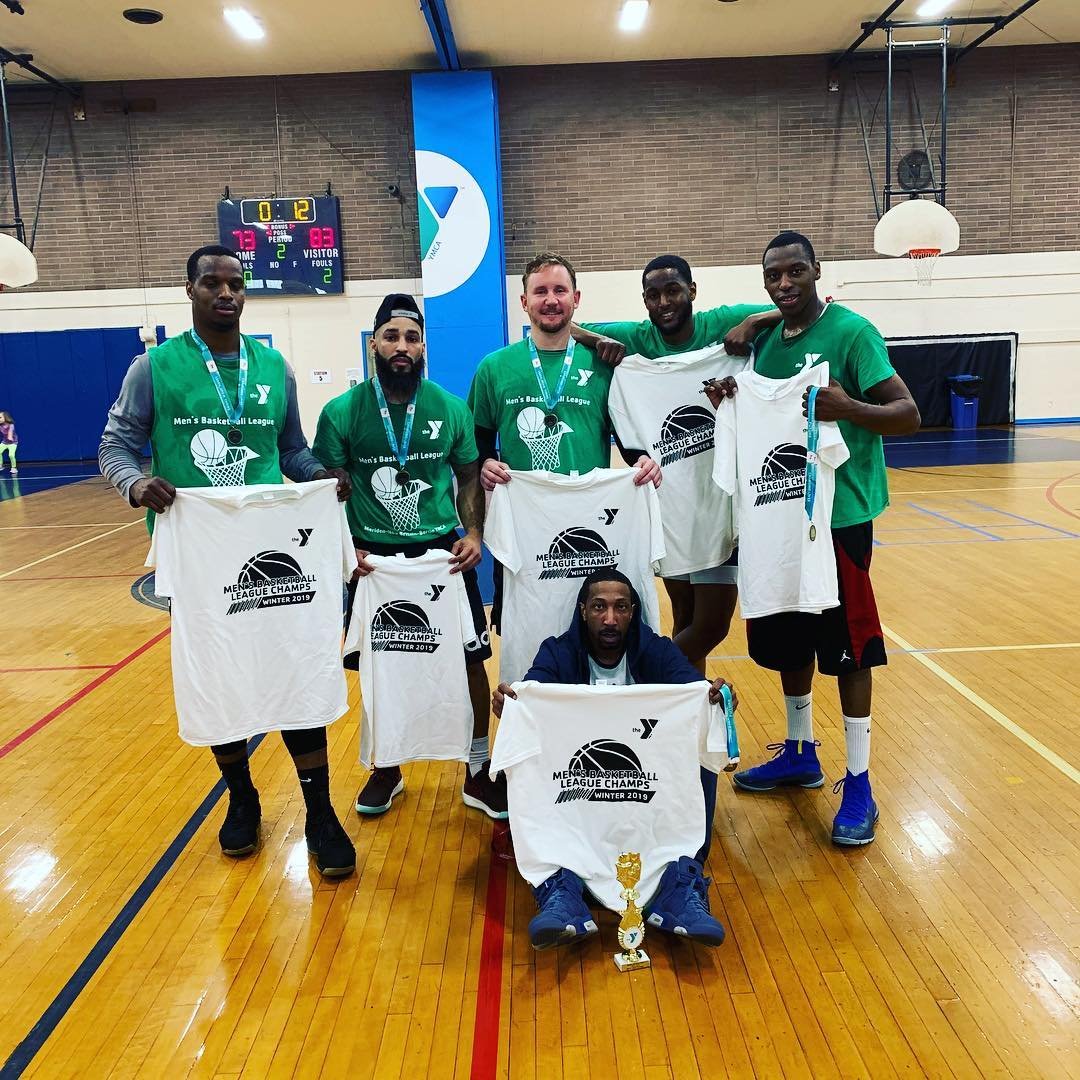 It's time to get your team together and hoop it up! The season includes playoffs and championship game. The winning team earns the trophy, bragging rights and a $100 discount off of the next Men's Basketball League registration.
For ages 18 and up, must be out of high school. There is a 6 team minimum in order for the league to run, a maximum of 14 teams can register.
Winter League Dates: January 8 - March 12, 2023

Day/Time: Sundays 5:00 - 10:00 p.m. Times will be determined by the number of teams.

Location: Game locations will vary between the Meriden YMCA, 110 West Main Street, Meriden and the New Britain YMCA, 50 High Street, New Britain.

Fees: $700 per team. Max of 10 players per team.

Register by appointment only. All team paperwork and payment is required at the time of registration.
Contact:

The Meriden YMCA at 203-235-6386.