The Meriden YMCA at 110 West Main Street includes a variety of facilities as well as locker rooms.
Aerobics Center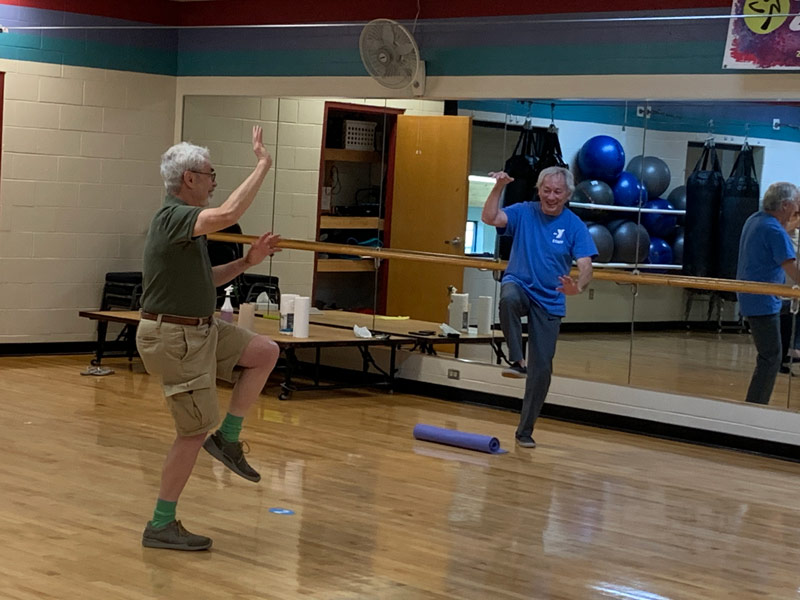 Aerobics exercise helps exercise your heart and tone your body. In our state-of-the-art aerobics studio equipped with sound system and suspended aerobics flooring system, the Meriden YMCA offers a variety of classes for our members from A to Z, Active Adults to Zumba.
FREE, unlimited drop-in group exercise classes for our full-privilege members include:
INSANITY®
Tabata Bootcamp
Aerobics
Spinning
Kickboxing
Barbell Strong
Aqua Aerobics
Pilates
Yoga classes
Body Shred by Jillian Michaels
ZUMBA®, ZUMBA® Step
BOSU Boot Camp
and more!
Check out our Group Exercise Class Schedule and come try a class today.
Aquatics Center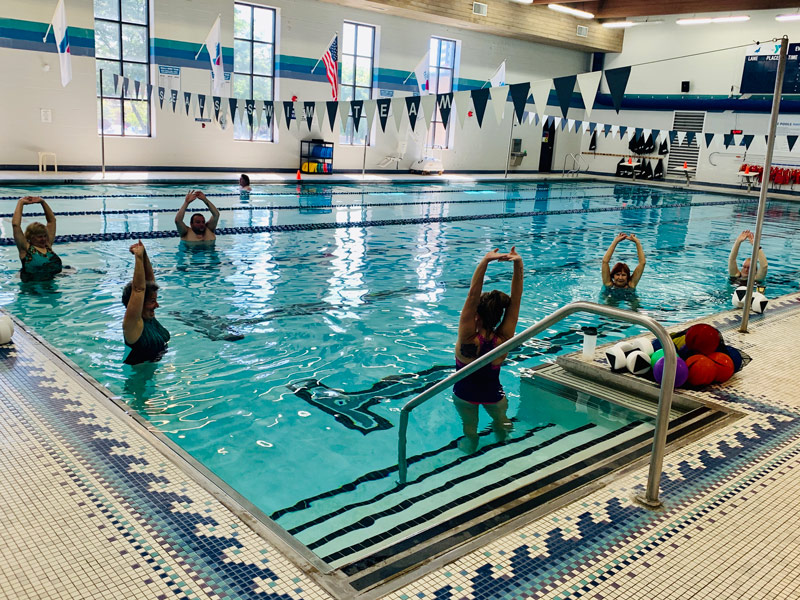 Swimming is one of the few ways to improve all-around fitness because it can boost strength, stamina, and flexibility while utilizing all of the major muscle groups. The Y has a 6-lane, 25-yard heated indoor swimming pool. Water aerobics classes are offered free for full members!
Lap lanes, Family Swim, and Water Aerobics classes are by reservation. Please visit our Schedules page for more information.
Basketball Court
Our basketball court is open for our members. Give us a call at (203) 235.6386 to check the open gym schedule. Please bring your own ball.
Exergame Fitness Arcade
Closed at this time.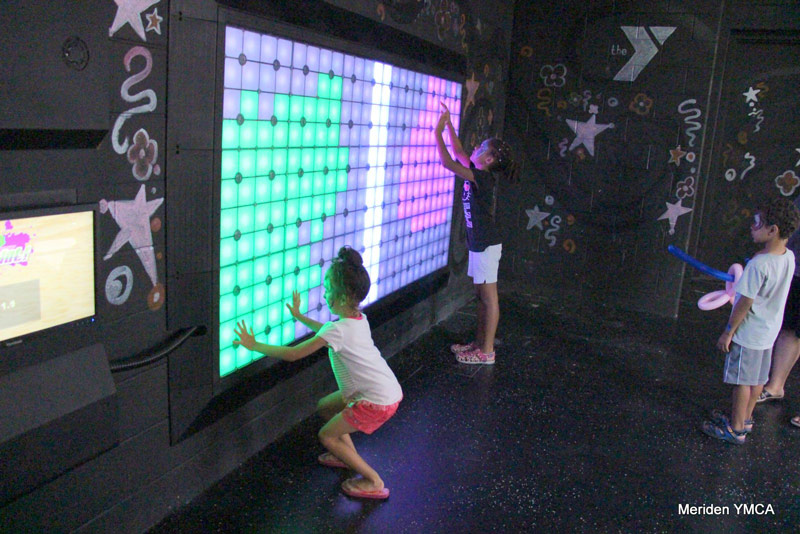 Our Exergame Fitness Arcade is all about interactive fun! All of the games are kid-powered to keep your child moving and playing! We've added a moon walker, interactive snowboard and new Wii Fit games to the fun! Children can also enjoy our Lightspace Wall and Dance, Dance Revolution.
The Exergame Room is for Meriden-New Britain-Berlin YMCA members ages 7 to 11 years old (those with Household, One Adult Household, and Youth Full memberships). Participants must be accompanied by a Meriden-New Britain-Berlin YMCA staff person at all times. Parents must sign child in and out, and stay in the building to work out.
School Year Schedule:
Monday - Wednesday
5:00-7:00 p.m.
Check schedule for school vacation days.
Special thanks to the CUNO Foundation, the Napier Foundation, the United Way of Meriden-Wallingford, and our Annual Campaign donors who made the PACE (Physical Activity Changes Everything) program to fight childhood obesity and the Exergame Fitness Arcade possible. Check out this article about our Exergame Fitness Arcade!
Fitness Center
Our air-conditioned Fitness Center has a variety of equipment to get you moving, build strength, and help you reach your health and wellness goals, including Precor cardio, Cybex strength training equipment, and free weights. Everyone can benefit from being stronger—everyday tasks become easier, we have more energy, and weight bearing exercise strengthens our bones.
When you sign up for a full membership, you will receive a Free Fitness Orientation with a member of our Fitness Staff who will show you how to use the equipment in the Fitness Center and put together a program for you to start you on your way to better health and fitness.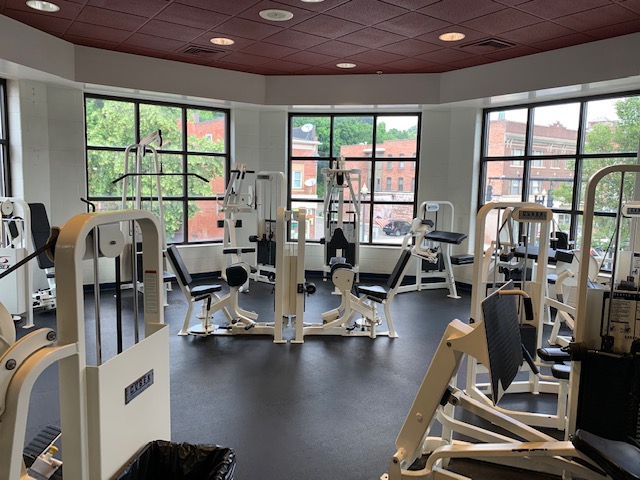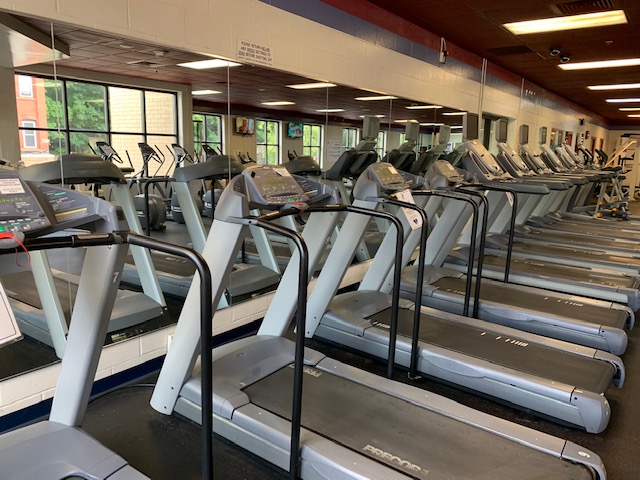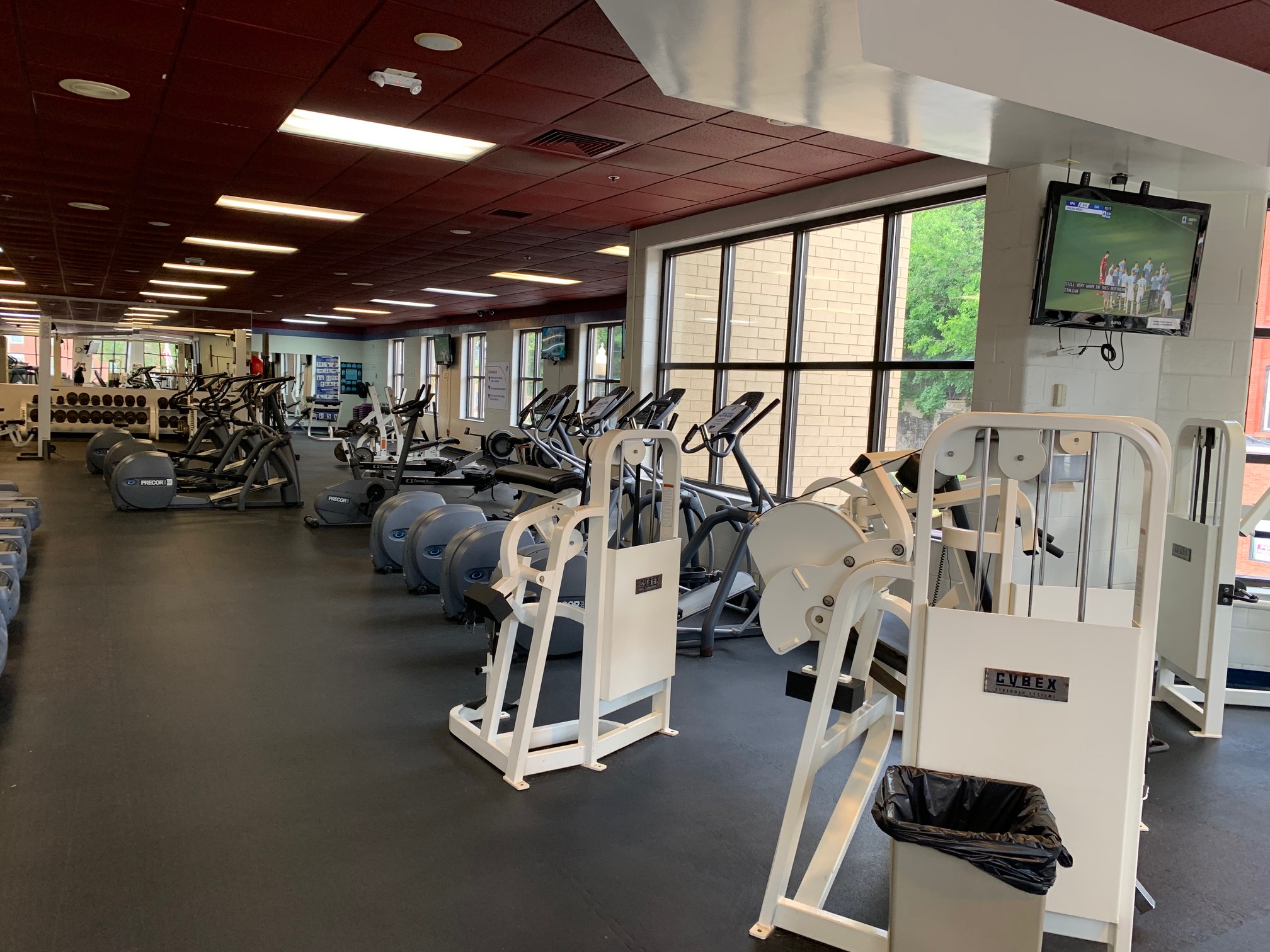 Indoor Golf Room
Improve your skills and prepare to play your best! The Meriden YMCA Golf Room has the Skytrak Golf Simulator, donated by Wallie Feliciano. To see what the Golf Room looks like, check out this Record Journal article by Ashley Kus: OUT & ABOUT: Playing the golf simulator at Meriden YMCA.
Indoor Track
Our indoor track is a great place to run or walk!
Racquetball Courts
Two racquetball courts are available to Meriden-New Britain-Berlin YMCA members. Bring your own equipment. Call us at (203) 235.6386 or make a reservation online through your account.
Sauna
Relax and enjoy some time in the sauna after your workout. We have a sauna in the Women's Locker Room, and one in the Men's Locker Room for the use of our members age 21 and older. Cell phones are not permitted in the sauna.
Gymnastics Academy:
The Meriden YMCA's gymnastics center is located in the Meriden YMCA Athletic Center at 74 Cambridge Street, also home to CrossFit Meriden.