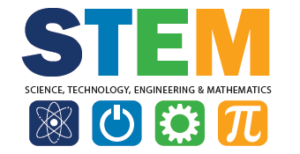 Engage your child's creativity with our STEM programs!
STEM programs are under the direction of Christopher Stone. Chris is the Director of STEM Academy. For more information contact him at cstone@meridenymca.org.
A Y membership is not required to sign up for the STEM programs listed below.
CHEMISTRY EXPLORATION
Calling all Junior Chemists! Participants who join will experience how different substances react with one another. Some experiments may include: making different foods like ice cream; high flying reactions like film canister rockets; or colorful creations like slime and lava lamps.
Day/Dates: Mondays February 27, March 6, 13, 20, 2023
Time: 6:00 to 7:15 p.m.
Cost: $32
Maximum Participants: 10
Ages: 8 to 12
Location: Downtown Meriden YMCA, 110 West Main Street
Learn more about our summer STEM Camps.
How To Register for Programs:
1. If you already have an up-to-date membership, you can register online, by phone at 203.235.6386, or in-person at the Meriden YMCA.
2. If you do not have a membership yet or need to update your membership, please register in-person at the Meriden YMCA.
---
Our STEM Academy programs have been recognized and awarded these very special grants. We are grateful for the support of these organizations:
2022 Tech Boost Grant
2021 Cox Charities Community Grant
2020 Cox Charities Community Grant
2019 Cox Charities Community Grant
2018 Cox Charities STEM Education Grant
2016 Cox STEM Education Grant
2015 3M STEM Education Grant
2012 Napier Foundation STEM Education Grant
2011 NASA Summer of Innovation STEM Education Grant