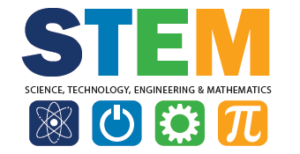 Engage your child's creativity with our STEM programs!
STEM programs are under the direction of Christopher Stone, Director of STEM Academy. Contact Chris Stone at cstone@meridenymca.org for more information.
A Y membership is not required to sign up for the STEM programs listed above. A Y membership is required for summer STEM camps at Mountain Mist.
STEAM FUN
This is a club for all who are interested in STEAM (Science, Technology, Engineering, Art, and Mathematics). Each week we will explore a wide range of topics from Robotics, Science, and Math while incorporating Art so participants can make weekly connections to Art in STEAM!
Ages 8 - 13
Day/Dates: Mondays 9/19, 9/26, 10/3, 10/17
Time: 6:00 -7:00 p.m.
Cost: $30
FUN WITH ELECTRIC CIRCUITS
Are you interested in robotics? If so, then you'll want to be a part of designing and testing micro robots! Micro bots
use toothbrushes, cell phone motors, and snap circuits in order to power the micro bot. Each participant will keep their toothbrush robot.
Ages: 8 - 13
Date: 10/24, 11/7
Day/Time: Mondays, 6:00 -7:00 p.m.
Cost: $15
Location: Meriden YMCA, 110 West Main Street
SPACE SCIENCE FUN
Developed with NASA based activities, this camp explores what it really means to be an astronaut and an aerospace engineer by combining science, engineering, and math all in one. Students will be building, launching, and exploring the various structures launched into space while thinking about the scientific factors that go into real NASA space explorations. This camp introduces children to the principles of engineering through hands-on NASA themed activities in which they will apply the engineering design process to solve problems and generate solutions. The emphasis is on students understanding that engineers must imagine and plan before they begin to create and test. Come join us for a great time!
Ages 8 - 13
Dates: 11/14, 11/21, 11/28, 12/5
Day/Time: Mondays, 6:00 p.m. to 7:00 p.m.
Cost: $30
Location: Meriden YMCA, 110 West Main Street
STEAM ENGINEERING CHALLENGES
This hands–on enrichment program is designed for students interested in deepening their knowledge of STEAM concepts through weekly engineering challenges that include Art connections.
Ages 8 -13
Dates: 11/2, 11/9, 11/16
Day/Time: Wednesdays, 6:00 - 7:00 p.m.
Cost: $23
Location: Meriden YMCA, 110 West Main Street
VEX CODE VR - ONLINE ROBOTICS CODING
VEXcode VR lets you code a virtual robot using a block based coding environment powered by Scratch Blocks. VEXcode VR is based on VEXcode, the same programming environment used for VEX 123, GO, IQ and V5 robots. Through robots, students will be able to make their Computer Science knowledge come to life.
Ages 8 -13
Dates: 11/30, 12/7, 12/14
Day/Time: Wednesdays, 6:00 - 7:00 p.m.
Cost: $23
Location: Online
---
Our Meriden-New Britain-Berlin YMCA STEM Academy programs have been recognized and awarded these very special grants. We are grateful for the support of these organizations:
2022 Tech Boost Grant
2021 Cox Charities Community Grant
2020 Cox Charities Community Grant
2019 Cox Charities Community Grant
2018 Cox Charities STEM Education Grant
2016 Cox STEM Education Grant
2015 3M STEM Education Grant
2012 Napier Foundation STEM Education Grant
2011 NASA Summer of Innovation STEM Education Grant.