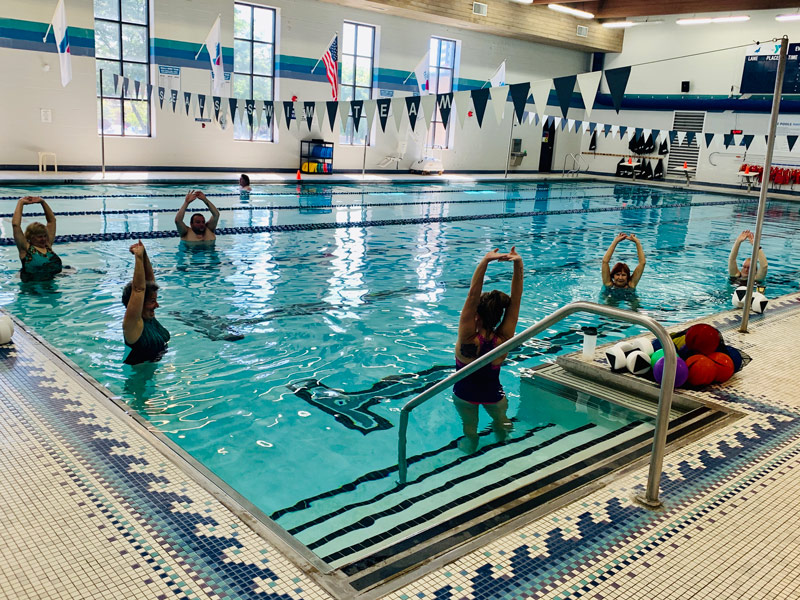 If you are an active older adult looking to improve your health and fitness, stay active, have fun with friends, and find your community the Meriden YMCA is the place to be.
We offer several options for membership and a wide variety of exercise options.
Many Medicare health plans, Medicare Supplement carriers and group retiree plans offer Silver Sneakers®, Silver and Fit or Renew Active programs which cover the cost of membership.
Contact your insurance plan to check your benefits. If your membership is not covered by one of the above plans, ask us about our discounted rates for seniors and special rates for veterans.
What do you get with your membership?
Use of all of the Meriden YMCA amenities including fitness center, indoor track, pool, group exercise classes, sauna
Group exercise classes are included with your membership
Use of our Mountain Mist Outdoor Center during our YMCA member hours during the summer
Free fitness center orientation
Fun, friends, and fitness!
For more information and to schedule a tour, contact our Welcome Center at (203) 235-6386.