Exergame Fitness Arcade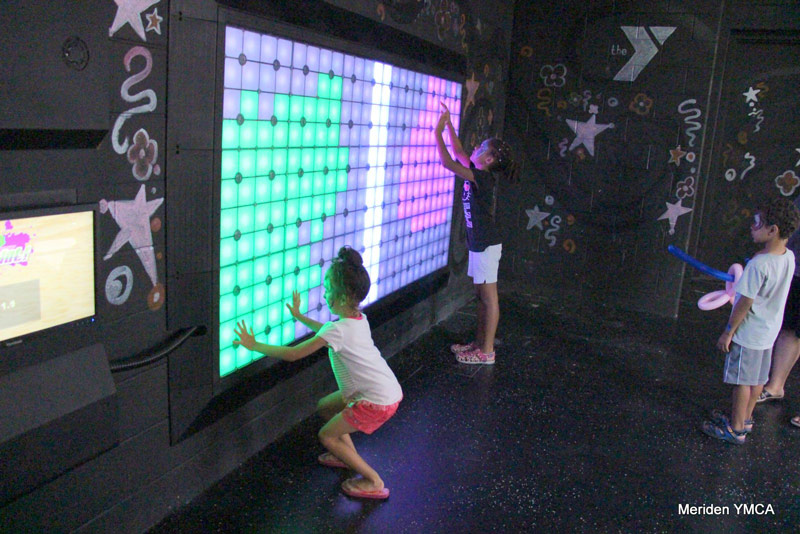 Our Exergame Fitness Arcade is closed at this time.
---
Our Exergame Fitness Arcade is all about interactive fun! All of the games are kid-powered to keep your child moving and playing!
We've added a moon walker, interactive snowboard and new Wii Fit games to the fun! Children can also enjoy our Lightspace Wall and Dance, Dance Revolution.
School Year Schedule:
Monday - Wednesday 5:00-7:00 p.m.
Check schedule for School Vacation Days. Download our free mobile app on your phone to check schedules or contact the Front Desk at 203.235.6386.
The Exergame Room is for Meriden-New Britain-Berlin YMCA members ages 7 to 11 years old.
Participants must be accompanied by a Meriden-New Britain-Berlin YMCA staff person at all times. Parents must sign child in and out, and stay in the building to work out. The arcade is available for use by Full Meriden-New Britain-Berlin YMCA members (those with Household, One Adult Household, and Youth Full memberships). Click here for EXERGAME Room Rules
Special thanks to the CUNO Foundation, the Napier Foundation, the United Way of Meriden-Wallingford, and our Annual Campaign donors who made the PACE (Physical Activity Changes Everything) program to fight childhood obesity and the Exergame Fitness Arcade possible.
Contact the Meriden YMCA Today ›