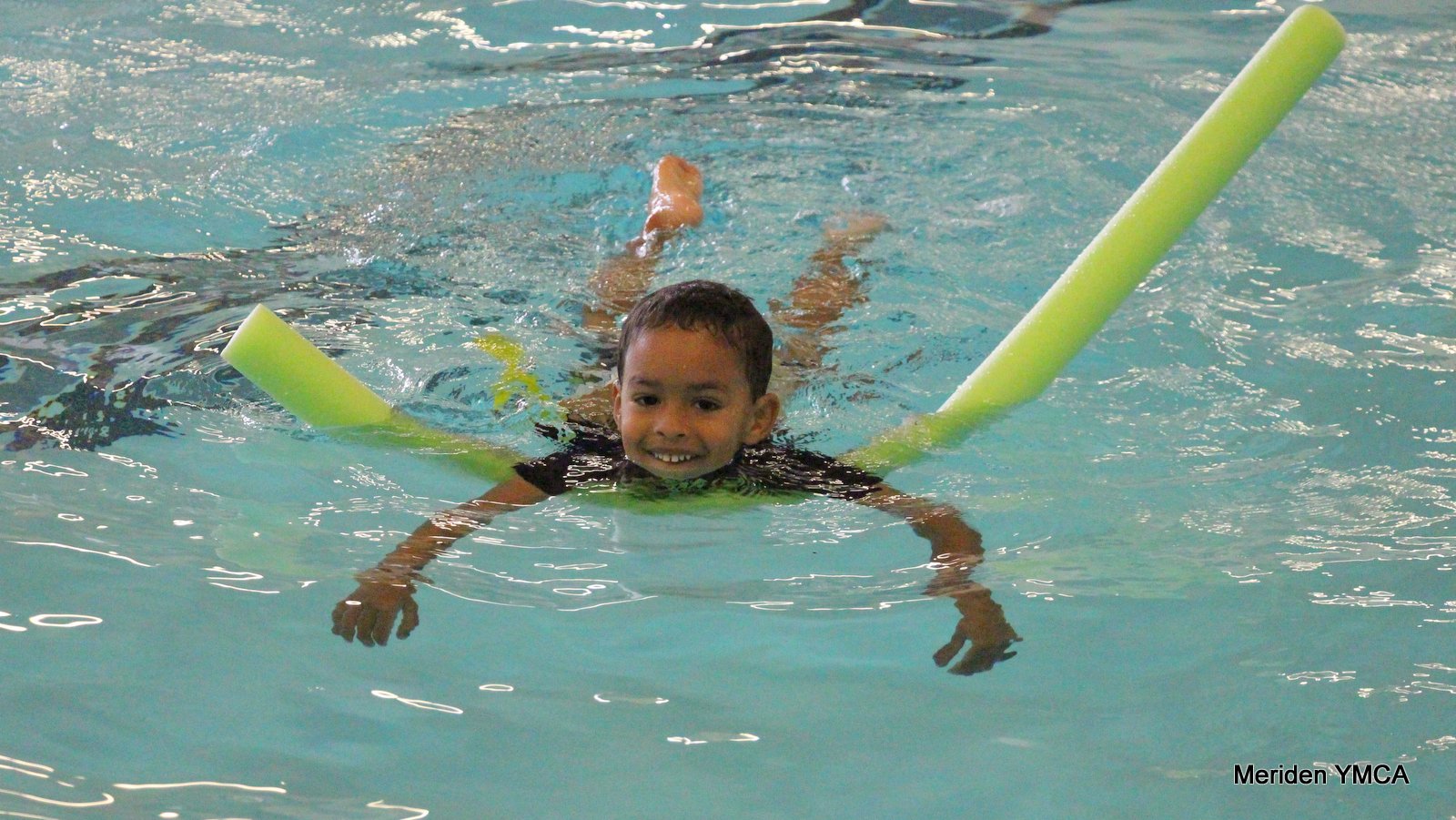 Swimming without a lifeguard present is prohibited.
All children will need to take a shallow end swim test to be allowed in the pool without a swim belt. If a child needs a swim belt they will need a parent or guardian in the pool with them at all times.
All swimmers needing a swim flotation must have an adult in the pool within arms reach.
Non-swimmers must be within arm's reach of an adult (18+).
Adults and children who must use the aid of a swim belt will not be allowed in the water greater than 5 feet.
An adult may not take a child into the deep end if the child has not passed the swim test.
An adult (18+) must be present on the pool deck or in the water for children ages 6-12 years old to swim. (See above rules.)
Lap lanes are strictly for lap swimmers ages 14 and older.
Proper swimming attire must be worn at all times. Regulation bathing suits are required.
Hair longer than your neckline must be tied back or wear a swim cap.
Everyone must bathe with soap and water before entering the pool.
Any persons known or suspected of having a communicable disease
shall not use the pool.
Persons with bandages, open cuts or wounds are not permitted in the pool.
Spitting or nose blowing in the water is prohibited.
Pool will close at the sight or sound of thunder and/or lightning for 30 minutes.
Only coast guard approved life jackets or swim belts provided by lifeguards
are permitted as a flotation device.
No diving is allowed anywhere without being in a lesson/program with a YMCA instructor.
No running on the pool deck or in the locker rooms.
No gum is allowed in the pool facility.
No repetitive breath holding (competitive/non-competitive.)
A 1:25 lifeguard to swimmer ratio is strongly enforced. The ratio may be
lessened if the attendance of swimmers warrants it.
The lifeguard is in charge of the pool and the safety of all swimmers.