Cooking Camp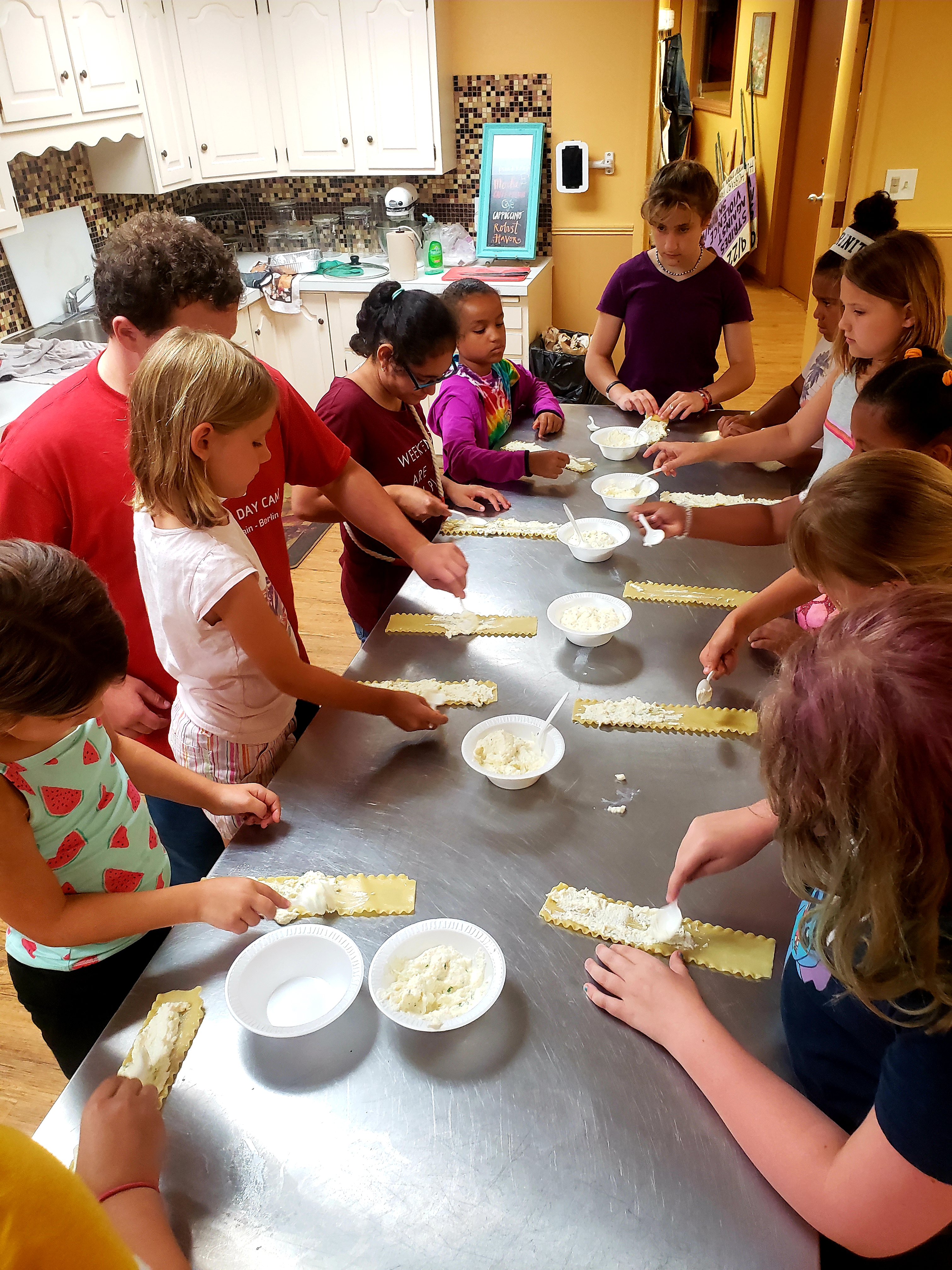 Cooking Camp
Sessions 2 and 3. Completed grades 1—8.
This camp will give participants a hands on cooking and baking experience, teaching children that cooking is creative, full of discovery and a whole lot of fun! Children will be creating both a sweet and savory dish each day, so no lunches need to be brought to camp. After cooking at the Y Arts kitchen, campers will return to Mountain Mist and participate in afternoon activities with their age appropriate groups. Space is limited. Max of 10 campers.
Ages: 6-12 years old

2020 Fee:

Full Member: $387 per two week session

Program Member $437 per two week session

Please let us know if your child has any food allergies or dietary restrictions when you register for Cooking Camp. We will do our best to accommodate their needs. Please contact our instructor with any questions at ChefCaroline@meridenymca.org.
Contact the Meriden YMCA Today ›