Senior Fitness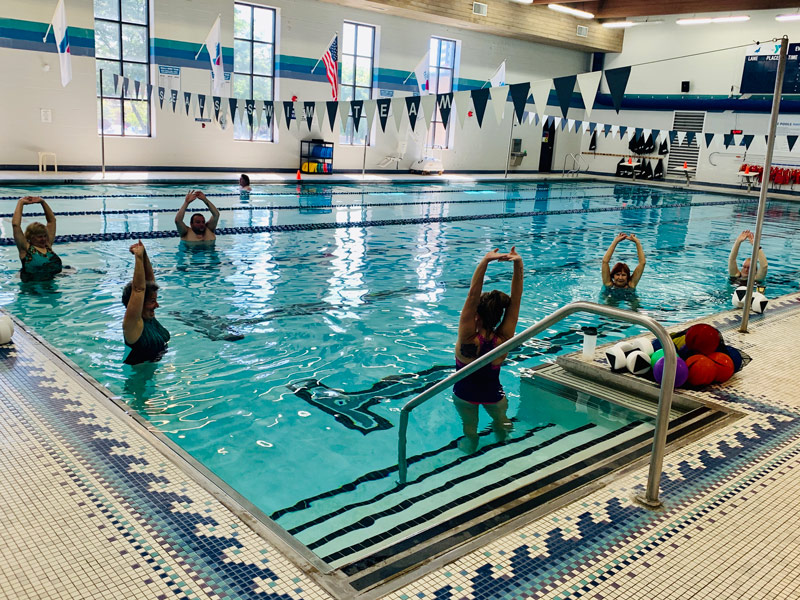 If you are an older adult looking to improve your health and fitness, stay active and have fun with friends, the Meriden YMCA is the place to be.
We offer several options for membership and a wide variety of exercise options. Many Medicare health plans, Medicare Supplement carriers and group retiree plans offer Silver Sneakers and other programs. Older adults who are eligible to participate in the award-winning fitness program may qualify for a YMCA membership - at little to no additional cost - through their health care provider.
Click the links below or call us for more information at 203.235.6386.
Renew Active


If your membership is not covered by one of the above plans, ask us about our discounted rates for seniors,or special rates on new memberships for veterans.
What do you get with your senior membership?
Use of all of the Meriden YMCA fitness facilities including fitness center, indoor track, pool, group exercise
Group exercise classes are all included
Lunch and Learn Events (for only $5 per person for lunch) - (At this time we are not offering in person lunch and learn events)
Use of our Mountain Mist Outdoor Center during our YMCA member hours during the summer - (not open summer 2020)
Free fitness center orientation
Fun, friends and fitness!
Senior Hours - Also at this time we are offering Senior Hour Monday, Wednesday and Friday from 1:30-2:30 PM when only senior members are in the building working out.
Contact the Meriden YMCA Today ›