Massage Therapy

Relaxation Starts Here
Our Licensed Massage Therapist offers a variety of modalities to assist with stress reduction and relaxation, muscle aches and sports recovery. Book a 30-minute session before or after your workout or 60 or 90 minute a therapeutic massage. We offer swedish and deep tissue massage.
30-minute chair massage:
Member Fee: $35
Non-Member Fee: $45
60-minute table massage:
Member Fee: $60
Non-Member Fee: $70
90-minute table massage:
Member Fee: $85
Non-Member Fee: $95
Trini Moldavsky, LMT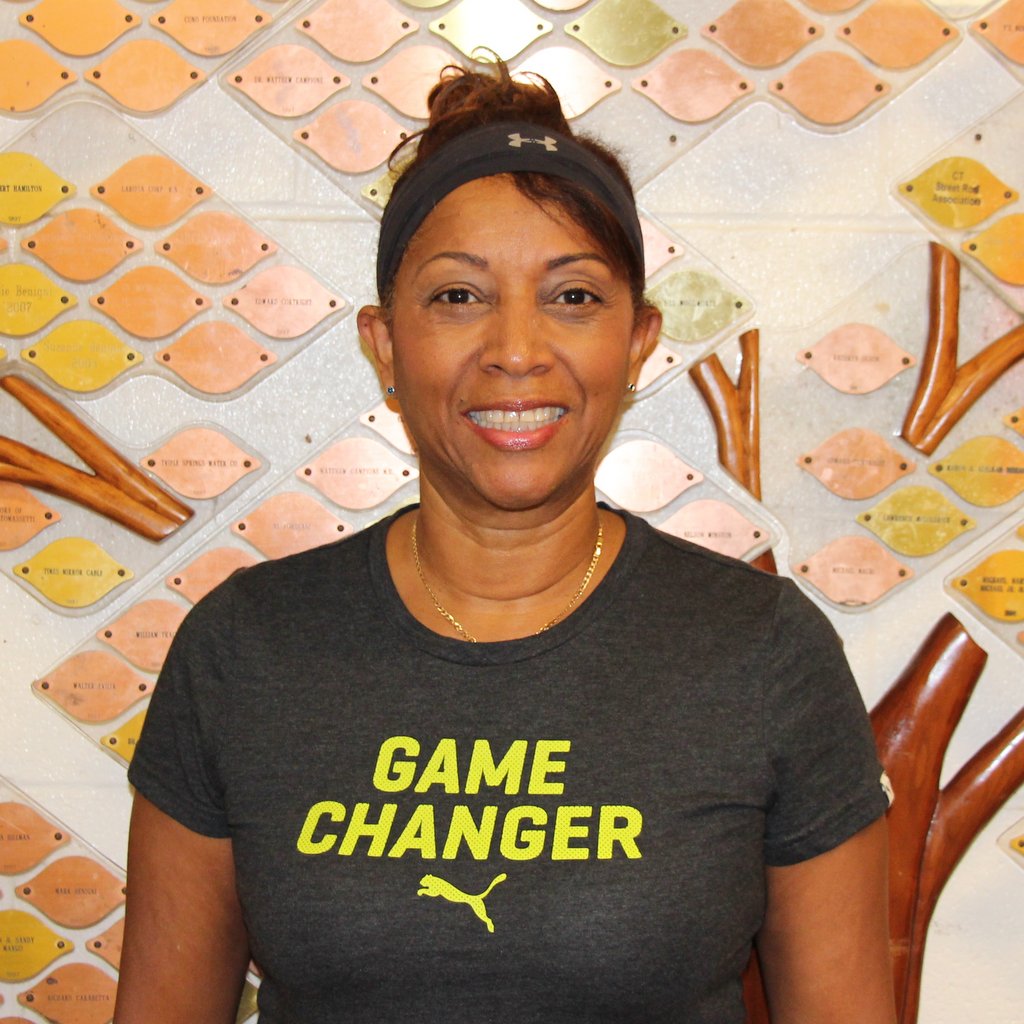 Trini has been in the practice of the healing arts for over 21 years.
Trini is highly accomplished and experience in medical, deep tissue, Swedish, sports, pre-natal and hot stone massage.
Trini has been a Y member for several years and volunteers at our Annual Martini & Massage Charity Benefit.

---
Elizabeth Byrd Carlson, LMT and LPN
Elizabeth has been a full-time licensed massage therapist since 2011 after graduating from Branford Hall in Southington CT. She is also a Licensed Practical Nurse. Her approach to bodywork is rather unique, integrating Swedish, Deep Tissue and Trigger Point style massage, myofascial and connective tissue release, Craniosacral Therapy and Reiki, as well as weaving in her knowledge of Shiatsu, Shamanic healing and Medical training.
She believes we all contain the innate ability to heal and uses an intuitive approach to create the ideal environment for your body to unwind. Through compassionate and careful listening, she addresses both physical and energetic issues, gently ushering your body toward peace, balance, relaxation and the potential for healing and restoration.
Contact Carrie at 203-235-6386 x18 to schedule your appointment.
Our Massage Therapy Room is located at the Meriden YMCA at 110 West Main Street.
Contact the Meriden YMCA Today ›