Optional Audition Workshop
September 3 (Labor Day Weekend) - Open to all. Bring a friend.
Teen Company (Grades 7-12) - 9:00 a.m. - 11:00 a.m.
Junior Company (Grades 4-8) - 11:00 a.m. - 1:00 p.m.
Rising Stars (Grades K-4) - Not meeting on this date Registration not required for this event.
NORTH POLE'S GOT TALENT
Grades K - 4
It's just days before Christmas at Santa's Workshop, and there's still lots of work to be done — like getting the elves and reindeer in the proper holiday spirit with song, dance, and big belly laughs! Elf hosts Holly Daze and Mistletoe Merryman welcome judges Mrs. Claus, the pun-loving Ruby the Red-Lipped Reindeer, and Old St. Nick himself to judge the talent show in this reality TV spoof. Contestants Jack Frost and Snow Queen get a chilly reception at first, but even they can't take the warmth and good spirit out of this friendly competition!
Directed by MYT Staff
Rehearsals: Saturdays 1:00-3:00 p.m.
Location: Meriden YMCA Art Center, 14-16 West Main St.
Auditions: Auditions will be during the first and second rehearsals, September 17 and 24
First Rehearsal: September 17
Tech Week: Monday - Thursday • November 28 - December 1
Performance Dates: December 2 - 4, 2022
Rising Stars will have the opportunity to perform in some Junior Company show numbers
Full Member Fee: $149
Program Member Fee: $179
THE WIZARD OF OZ
Youth Edition
For grades 5 - 8
Directed by: MYT Staff
Rehearsals: Saturdays 1:00 p.m. - 4:00 p.m.
Location: Meriden YMCA Art Center, 14-16 West Main Street
Auditions: Saturday September 10, 1:00 - 5:00 p.m.
First Rehearsal: Saturday September 17
Tech Week: Monday - Thursday November 28th - December 1st
Performance Dates: December 2 - 4
Full Member Fee: $149
Program Member Fee: $179
DESCENDANTS: THE MUSICAL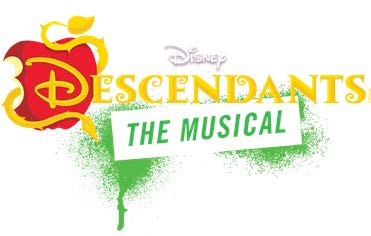 For grades 8 - 12
Based on the popular Disney Channel Original Movies, Disney's Descendants: The Musical is a brand-new musical jam-packed with comedy, adventure, Disney characters, and hit songs from the films!
Directed by MYT Staff
Rehearsals: Saturdays 9:00 a.m. - 1:00 p.m.
Location: Meriden YMCA Art Center, 14-16 West Main Street
Auditions: September 10, 9:00 a.m. - 1:00 p.m.
First Rehearsal: September 17
Tech Week: Monday-Thursday January2 - 5, 2023, 5:30 - 9:00 p.m.
Performance Date: January 6, 2023, 8:00 p.m.
Full Member Fee: $149 Program Member Fee: $179