STEM
"Look deep into nature and then you will better understand everything." – Albert Einstein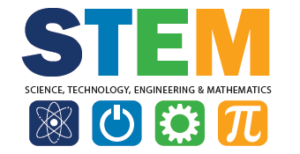 In addition to our STEM Summer Camps and special STEM days at the Meriden YMCA Mountain Mist Day Camp and Outdoor Center, we now offer STEM programs in collaboration with the CT STEM Academy located at 91 Main Street in South Meriden.
Our Meriden YMCA STEM Academy programs have been recognized and awarded these very special grants. We are grateful for the support of these organizations:
2018 Cox Charities STEM Education Grant
2016 Cox STEM Education Grant
2015 3M STEM Education Grant
2012 Napier Foundation STEM Education Grant
2011 NASA Summer of Innovation STEM Education Grant.
STEM programs are under the direction of Christopher Stone, Director of STEM Academy.
---
MAKE & TAKE FUN
Do you like to solve problems? Are you interested in doing science? Do you want to code a robot? If so, then you'll want to sign up for Ball Headz Saturday STEM Academy! During this session, participants will make and take creations such as lava lamps, slime, race cars and more. This is a collaborative program with Ball Headz and Justin Mitchell.
Dates: March 16, 23, 30 April 6 and 13
Day/Time: Saturdays 10:00 to 11:15
Fee: $40
Ages 8 to 13
Location: CT STEM Academy at 91 Main Street, South Meriden
---
CHEMISTRY CREATIONS
Explore a different side of STEM with this new program. As junior chemists, students will study the substances that
make up matter—everything that takes up space in the universe. They also study the changes that take place when
substances are combined. These changes are called chemical reactions. Participants who join will have the chance to
see how the properties of substances can make for exciting projects; some projects might include slime, foam dough,
and lava lamps.
Ages 8 - 12.
Dates: April 23, 30 & May 7, 14, 21
Day/Time: Tuesdays 6:15 p.m. to 7:30 p.m.
Cost: $40
Location: 91 Main Street, South Meriden (CT STEM Academy)
---
BEST OF NASA STEM CHALLENGES
Developed with NASA based activities, this camp explores what it really means to be an astronaut and a aerospace engineer combining science, engineering, and math all in one. Students will be building, launching, and exploring the various structures launched into space while thinking about the scientific factors that go into real NASA space explorations. The emphasis is on students understanding that engineers must imagine and plan before they begin to create and test. This program will include some basic rocketry as well. Come join us for a great time and get a preview of this summer's
Space Camp at Mountain Mist.
Ages 9-12.
Dates: April 26 & May 10
Day/Time: Fridays 6:15 to 7:30 p.m.
Cost: $20
Location: 91 Main Street, South Meriden (CT STEM Academy)
---
---
COMPUTE
R CODING
How long do you think the average person spends on a computer? Do you ever think about how computers, phones, and other electronics work? This Computer Coding class will take students through learning the basics of coding up into coding websites and other robotic technology.
Ages 9-13.
Dates: May 4, 11 & 18, June 1 & 8
Day/Time: Saturdays 12:00 p.m. to 1:15 p.m.
Cost: $35
Location: 91 Main Street, South Meriden (CT STEM Academy)
---
LEGO MINDSTORMS ROBOTICS
The great minds at LEGO have provided the tools and means for us to use their fun kits to do more advanced STEM and computer science. LEGO Mindstorms are a great facet for students to explore a different side of robotics that includes interesting building challenges, programming, and innovative thinking with high interest materials.
Dates: May 4, 11, 18 & June 1, 8, 2019
Day/Time: Saturdays 10:00 a.m. - 11:30 a.m.
Ages: 9 to 13
Location: CT STEM Academy at 91 Main Street, South Meriden
Fee: $45
---
ENGINEERING AND STRUCTURES
Have you ever wondered how a building stands up? How a bridge supports weight? Or even how an airplane flies? Come out and start the weekend right learning all about how various structures are engineered for success! There will be exploration in bridge building, airplane flight, and tower creations. This hands–on enrichment program is designed for students interested in deepening their knowledge of STEM concepts through daily engineering challenges led by experienced instructors.
Ages 8-12.
Dates: May 17, 24 & 31
Day/Time: Fridays: 6:15 p.m. to 7:30 p.m.
Cost: $25
Location: 91 Main Street, South Meriden (CT STEM Academy)
---
INTRO TO STEM
Do you like to explore science, solve problems and use technology? If you do, then join the CT STEM Academy for an engaging session of exploring many different STEM Challenges both engineering and technology through hands-on investigations. Build, engineer, and explore many different science activities such as rockets, Ozobots, bridge building, and K'NEX!
Dates: April 29 - May 20, 2019
Day/time: Mondays 3:30 PM to 4:30 PM
Where: Benjamin Franklin Elementary School
For Benjamin Franklin elementary school students
Fee: $40 per child
---
STEM BIRTHDAY PARTY
Celebrate your birthday with STEM! We can customize the STEM birthday activities to your child's interest to make sure this year's birthday will be the most fun and memorable yet! Please contact Christopher Stone at cstone@ meridenymca.org for more details.
Day/Time: Saturdays 1:00 to 3:00 p.m.
Age: 8 and above
Location: CT STEM Academy at 91 Main Street, South Meriden

---
STEM programs at the Meriden YMCA Mountain Mist Outdoor Center and Day Camp
No need to miss out on STEM fun when the school year ends. Join us at Mountain Mist Day Camp where you can enjoy STEM camps in the morning and traditional camp activities in the afternoon.
Our 2019 STEM camps include Nature Science Camp, Space Camp, STEM Robotics Camp, Chemistry Camp, and Sports Science Camp. Visit our STEM Camps page to learn more.
To read an article about one of the Meriden YMCA STEM Academy summer science programs click here.

Our Facilities:
1. The CT STEM Academy at 91 Main Street in South Meriden
2. STEM Classroom at the Mountain Mist Outdoor Center - The Meriden YMCA STEM Academy at the Mountain Mist Outdoor Center is conveniently located in central Connecticut along the border of Wallingford and Middlefield, off Route 66 (East Main Street in Meriden, CT). The facility includes:
66 acres of nature
The CAT (50 foot climbing tower)
Two Rock Walls
Ten Low Rope Challenge Course Elements
One Large Swimming Pool
Large Pavilion
Small Pavilion
Science Education Classroom
Our Staff
Our staff includes a group of highly trained professionals that have the following requirements:
College Education and/or Related Experience
Camp Experience (not necessarily at Mountain Mist)
Specialty that can be taught in a class setting
(Science interest in rocks, social studies interest in American Revolution, artistic, musical)
People skills and kid friendly
In addition, our staff includes certified ropes course facilitators for Mountain Mist's low and high ropes course elements.
To learn more about the curriculum and what a typical day is like at the STEM Academy, contact Chris Stone or Carolyn Daniels.

Carolyn Daniels, Arts and Education Director, Meriden YMCA t 203-235-6386 or cdaniels@meridenymca.org
Christopher Stone, Science Education Director, Meriden YMCA at 203-314-7865 or cstone@meridenymca.org


Thank you to Cox Charities for supporting our STEM Programs.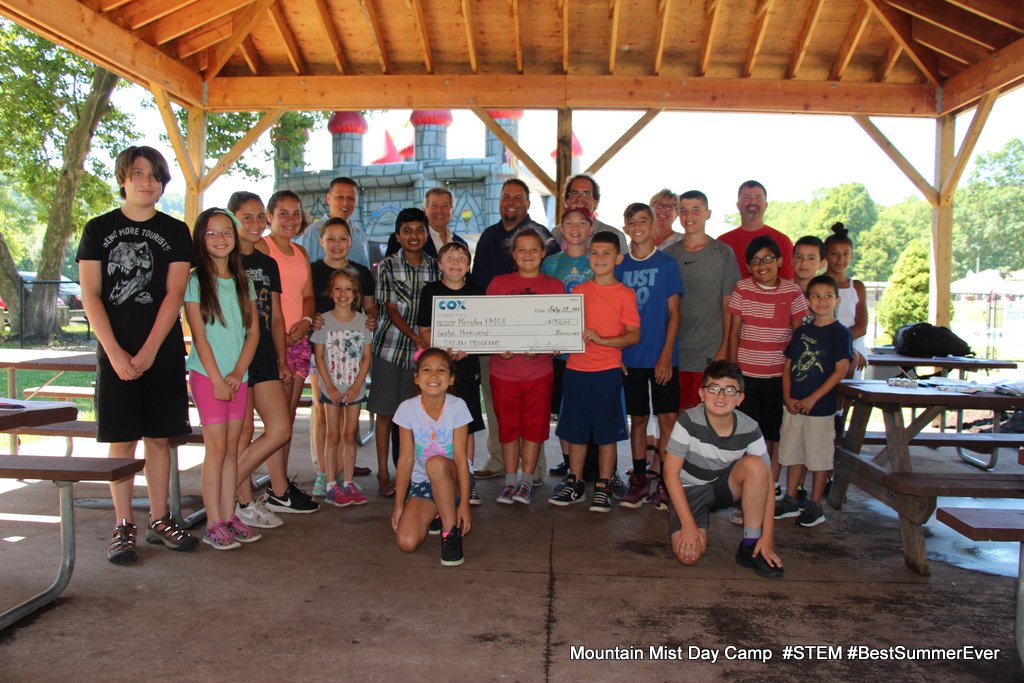 Contact the Meriden YMCA Today ›