STEM
"Look deep into nature and then you will better understand everything." – Albert Einstein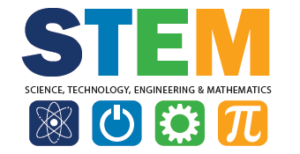 In addition to our STEM Summer Camps and special STEM days at the Meriden YMCA Mountain Mist Day Camp and Outdoor Center, we now offer STEM programs in collaboration with the CT STEM Academy at our Meriden YMCA Arts and Education Center.
Our Meriden YMCA STEM Academy programs have been recognized and awarded these very special grants. We are grateful for the support of these organizations:
2019 Cox Charities Community Grant
2018 Cox Charities STEM Education Grant
2016 Cox STEM Education Grant
2015 3M STEM Education Grant
2012 Napier Foundation STEM Education Grant
2011 NASA Summer of Innovation STEM Education Grant.
STEM programs are under the direction of Christopher Stone, Director of STEM Academy.
---
CODING FOR BEGINNERS
Do you like solving problems? Do you like using a computer or tablet? Do you like to create? Come put your problem solving skills to the test and show your creativity while learning the basics of coding with block coding. No previous experience is required!
Ages: 8 - 12 years old
Dates: 1/13, 1/27, 2/3, 2/10 (No class 1/20 and 2/17)
Day/time: Mondays 6:00 - 7:15 PM
Fee: $30
Location: Meriden YMCA Arts Center, 14-16 West Main St.
Register at the Meriden YMCA, 110 West Main Street, Meriden.
---
ENGINEERING AND STRUCTURES
Have you ever wondered how a building stands up? How a bridge supports weight? Or even how an airplane flies? Come out and learn all about how various structures are engineered for success! There will be exploration in bridge building, airplane flight, and tower creations. This hands on enrichment program is designed for students interested in deepening their knowledge of engineering concepts through daily challenges.
Ages 9 to 13
Dates: 1/15, 1/22, 1/29, 2/5, 2/12
Day/Time: Wednesday 6:00 - 7:15 PM
Fee: $35
Location: Meriden YMCA Art Center, 14-15 West Main Street
---
VIDEO GAME DESIGN
In this class, students will explore the wonderful world of video game design. Students will learn key concepts of coding on Google CS First and use Scratch block coding platform to create their own video games. They can share their video games with friends and family and continue adding to them after the program is over.
Ages 8 to 12
Dates: 2/24, 3/2, 3/9, 3/16, 3/23, 3/30, 4/6
Day/Time: Monday 6:00 - 7:15 PM
Fee: $42
Location: Meriden YMCA Art Center, 14-15 West Main Street
---
NATURAL DISASTERS
What student doesn't love learning about natural disasters? This STEM Session will give students the ability to explore science and engineering concepts using tangible, hands-on activities. Students will learn about several types of natural disasters including: tornadoes, earthquakes, and volcanic eruptions. All students will make and take home their own volcano!
Ages 8 to 12
Dates: 2/26, 3/4, 3/11, 3/18, 3/25
Day/Time: Wednesdays 6:00 - 7:15 PM
Fee: $35
Location: Meriden YMCA Art Center, 14-15 West Main Street
---
VEX IQ ROBOTICS COMPETITION TEAM
Join us for another successful season of our VEX IQ robotics competition team. Let's go to the World Championships again! Students can rejoin from the previous year, but we also welcome new faces. No experience necessary. In this program, students work with teams to design and build a robot that can complete the challenge given to all schools by VEX. We will compete in competitions together and work hard to support one another. This club is high commitment and high reward. Consider joining us! Contact Chris Stone at cstone@meridenymca.org.
---
INTRO TO STEM (AFTER SCHOOL PROGRAM)
Do you like to explore science, solve problems and use technology? If you do, then join the CT STEM Academy for an engaging session of exploring many different STEM Challenges both engineering and technology through hands on investigations. Build, engineer, and explore many different science activities.
Location: Israel Putnam Elementary School
Dates: 1/14 - 2/25/20 *no class 1/28 or 2/18
Day/time: Tuesdays 3:30 – 4:45 PM
Fee: $40
Location: Ben Franklin Elementary School
Dates: 3/3 - 3/31/20
Day/time: Tuesdays 3:30 – 4:45 PM
Fee: $40
Location: John Barry Elementary School
Dates: 4/21- 5/19/20
Day/time: Tuesdays 3:30 – 4:45 PM
Fee: $40

---
Click here for 2020 Mountain Mist STEM Camp info.
No need to miss out on STEM fun when the school year ends. Join us at Mountain Mist Day Camp where you can enjoy STEM camps in the morning and traditional camp activities in the afternoon.
Our 2019 STEM camps include Nature Science Camp, Space Camp, STEM Robotics Camp, Chemistry Camp, and Sports Science Camp. Visit our STEM Camps page to learn more.
To read an article about one of the Meriden YMCA STEM Academy summer science programs click here.

Our Facilities:
1. Meriden YMCA Art Center, 14-15 West Main Street
2. STEM Classroom at the Mountain Mist Outdoor Center - The Meriden YMCA STEM Academy at the Mountain Mist Outdoor Center is conveniently located in central Connecticut along the border of Wallingford and Middlefield, off Route 66 (East Main Street in Meriden, CT). The facility includes:
66 acres of nature
The CAT (50 foot climbing tower)
Two Rock Walls
Ten Low Rope Challenge Course Elements
One Large Swimming Pool
Large Pavilion
Small Pavilion
Science Education Classroom
Our Staff
Our staff includes a group of highly trained professionals that have the following requirements:
College Education and/or Related Experience
Camp Experience (not necessarily at Mountain Mist)
Specialty that can be taught in a class setting
(Science interest in rocks, social studies interest in American Revolution, artistic, musical)
People skills and kid friendly
In addition, our staff includes certified ropes course facilitators for Mountain Mist's low and high ropes course elements.
To learn more about the curriculum and what a typical day is like at the STEM Academy, contact Chris Stone or Carolyn Daniels.

Carolyn Daniels, Arts and Education Director, Meriden YMCA t 203-235-6386 or cdaniels@meridenymca.org
Christopher Stone, Science Education Director, Meriden YMCA at 203-314-7865 or cstone@meridenymca.org

Thank you to Cox Charities and 3M for supporting our STEM Programs.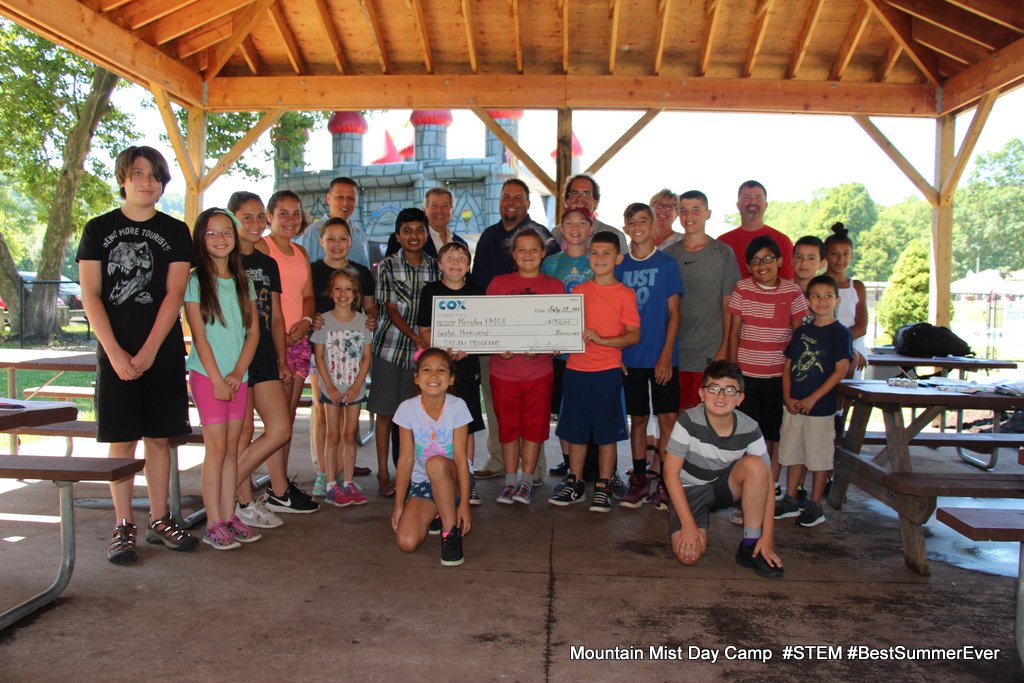 Contact the Meriden YMCA Today ›