STEM
Engage your child's creativity with our virtual STEM programs!
Our Meriden YMCA STEM Academy programs have been recognized and awarded these very special grants. We are grateful for the support of these organizations:
2019 Cox Charities Community Grant
2018 Cox Charities STEM Education Grant
2016 Cox STEM Education Grant
2015 3M STEM Education Grant
2012 Napier Foundation STEM Education Grant
2011 NASA Summer of Innovation STEM Education Grant.
STEM programs are under the direction of Christopher Stone, Director of STEM Academy.
---
Introduce A Girl to Engineering Day
Please join CT STEM Academy in celebrating Girls in Engineering! We will watch a portion of the movie Dream Big: Engineering Our World Narrated by Jeff Bridges, create a "make and take" engineering activity and introduce you to our VEX IQ Robotics Program. Prior to the program, a Google Meet Code will be shared with registered participants. Materials will need to be provided by families. Each child should have an 8.5 x 11 piece of paper, 5 paper clips, and scissors. Various types of paper such as regular copy paper, 5 x 8 index card and construction paper and clear tape are recommended, but not required.
Ages: 8 - 15
Date: 2/25/21
Day/Time: 6:00 to 7:00 p.m.
Location: Online via Google Meet
Cost: $15
---
Makey Makey Club
The Makey Makey is an electronic invention kit for all ages! The Makey Makey allows you to take everyday objects and combine them with the internet. Using the alligator clips attached to any conductive material you can control the keyboard of your computer, such as the space bar, arrow keys and left click of the mouse. In this program, you will create fun inventions using Makey Makey and household materials provided in our kit!* A Makey Makey Kit, and supplies, will be provided to each participant. Families will be required to pick up their Makey Makey kit prior to the program. Participants may pick up their materials between 2/26 - 3/3. Additionally, a Google Meet Code will be shared with registered participants prior to the program. *Course Description in part from http://www.makerspaceforeducation.com/makey-makey.html
Ages: 9 - 14
Dates: 3/4, 3/11, 3/18, 3/25
Day/Time: Thursdays 6:00 to 7:00 p.m.
Location: Online via Google Meet
Fee: $100 (includes Makey Makey kit)
Thank you to Cox Charities and 3M for supporting our STEM Programs.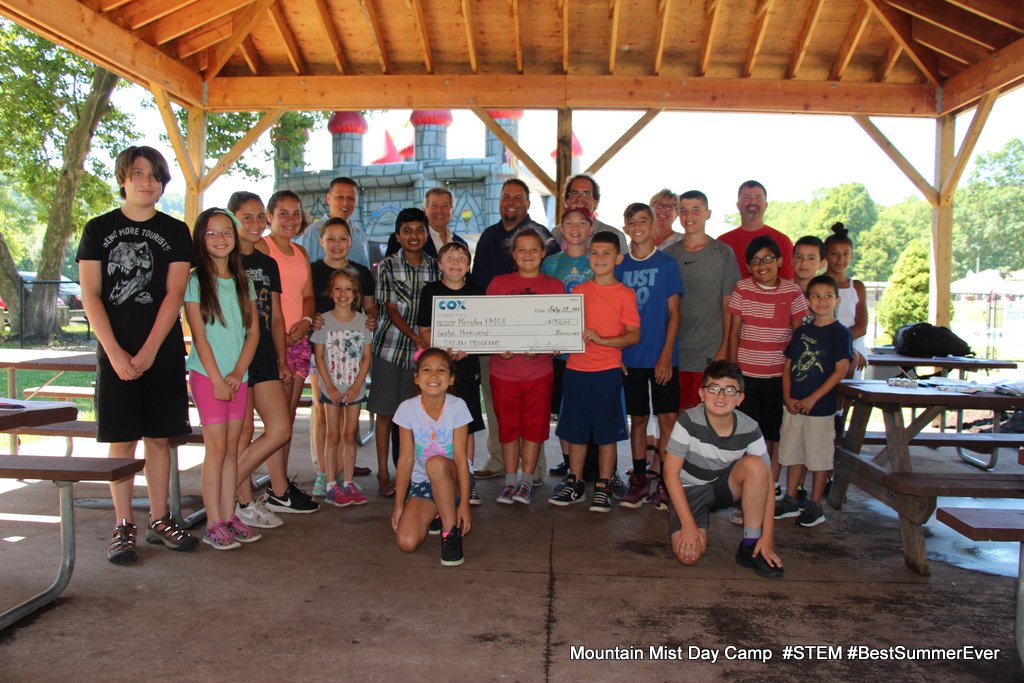 Contact the Meriden YMCA Today ›