STEM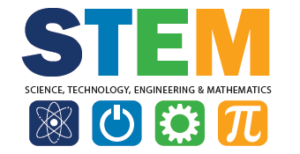 Engage your child's creativity with our STEM programs!
VIDEO GAME DESIGN
In this virtual class, students will explore the wonderful world of video game design. Students will learn key concepts of coding on Google CS First and use the Scratch block coding platform to create their own video games. They can share their video games with friends and family and continue adding to them after the program is over.
Day/Dates: Monday 2/7, 2/28, 3/7, 3/14, 3/21, 3/28, 4/4
Time: 6:00 to 7:15 p.m.
Cost: $50
Ages: 8 to 12
NATURAL DISASTERS
What student doesn't love learning about natural disasters? This STEM session will give students the ability to explore science and engineering concepts using tangible, hands-on activities. Students will learn about several types of natural disasters including tornadoes, earthquakes, and volcanic eruptions. All students will make and take home their own volcano!
Day/Dates: Wednesday 2/16, 2/23, 3/2, 3/9, 3/16
Time: 6:00 to 7:15 p.m.
Cost: $40
Ages: 8 to 12
Location: Meriden YMCA
CIRCUITRY AND ELECTRICITY
Have you ever wondered how power travels from light switch to bulb? This class takes a look into power, electricity, and what it takes to build circuits that work! Students will get to experiment with different power sources, and the electronics they connect to including Snap Circuits and Makey Makey!
Day/Dates: Monday 2/28, 3/7, 3/14, 3/21
Time: 6:00 to 7:15 p.m.
Cost: $32
Ages: 8 to 12
Location: Meriden YMCA
STEM SUMMER CAMPS OPEN HOUSE
Join us for a Preview of Our Summer STEM Camps. We will be able to answer your questions and share about our upcoming summer programs.
Day/Date: Wednesday 3/9
Time: 6:00 - 7:00 p.m.
Cost: Free
Location: Meriden YMCA
TRY ROBOTICS OPEN HOUSE NIGHT
LEGO Mindstorms are fun to explore a different side of robotics that includes interesting building challenges, programming, and innovative thinking with high interest materials. Come have fun and enjoy a free night of Robotics as a preview of upcoming programs.
Day/Date/ Time: Wednesday, 4/6 • 6:00 p.m. to 7:00 p.m.
Cost: Free
Ages: 9 to 13
Location: Meriden YMCA
STEM programs are under the direction of Christopher Stone, Director of STEM Academy. Contact Chris Stone at cstone@meridenymca.org for more information. A Y membership is not required to sign up for the STEM programs listed above. A Y membership is required for summer STEM camps at Mountain Mist.
---
Our Meriden-New Britain-Berlin YMCA STEM Academy programs have been recognized and awarded these very special grants. We are grateful for the support of these organizations:
2020 Cox Charities Community Grant
2019 Cox Charities Community Grant
2018 Cox Charities STEM Education Grant
2016 Cox STEM Education Grant
2015 3M STEM Education Grant
2012 Napier Foundation STEM Education Grant
2011 NASA Summer of Innovation STEM Education Grant.
Contact the Meriden YMCA Today ›