Meet our Gymnastics Director and Head Coach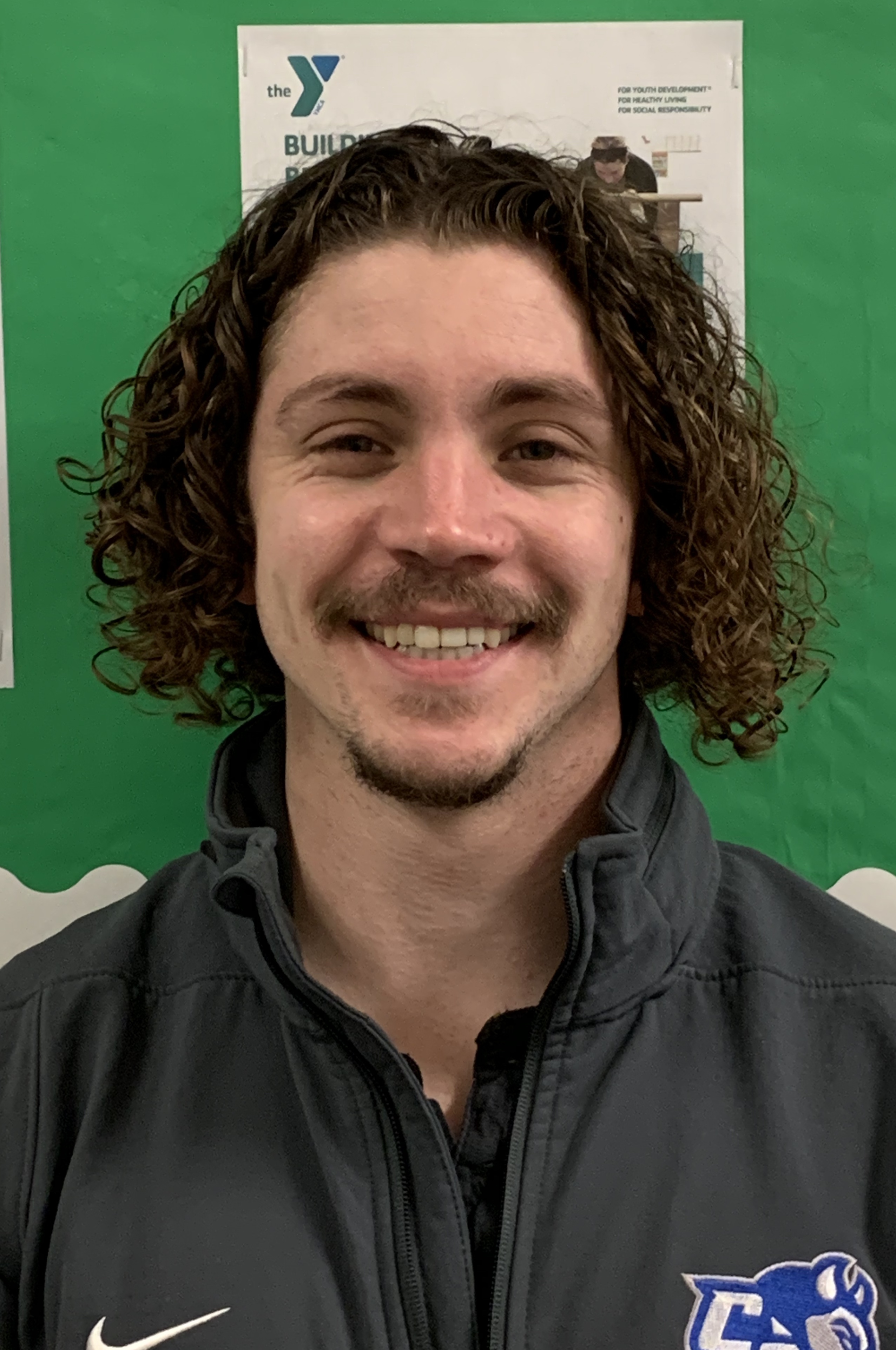 YMCA Welcomes New Gymnastics Director and Head Coach
The Meriden-New Britain-Berlin YMCA welcomes Tony Cortright, our new Gymnastics Director and Head Coach. Tony is responsible for all Gymnastics lessons, the MNBBY Gymnastics Team, Mountain Mist Gymnastics Camps, and Gymnastics Birthday parties.
Tony is a longtime gymnast from the state who competed as a level 10 during his career. In his first year of college, he became a division II wrestler at the American International College. He then transferred to the University of Connecticut where he walked on the division I springboard diving team. In his fourth year as a diver, he was named captain, broke a school record, and qualified for the NCAA National Zone Meet.
Tony has coached gymnastics at various gyms in the state of all different levels and brings with him extensive knowledge from classes to the team program. Aside from coaching gymnastics, for the past six years he has coached collegiate springboard diving at Central Connecticut State University, Marshall University, and also Tulane University. He has coached athletes who competed at the NCAA Zone Diving Competition and broke several records at each school. His degree is in Psychology and Sociology.
"I have worked with gymnasts and athletes around the state and country. I love teaching them, watching them grow, and being a positive role model. I am excited to introduce a new lesson curriculum and new classes, using my experience to help students and team members build their skills. With a focus on goals and achievement, your child will feel accomplished with each new skill and passing level. Our MNBBY gymnastics team competed at YMCA Nationals last year and we plan to compete there again."
"We're excited to welcome Tony as Gymnastics Director and Head Coach. He is a great addition to our team. His experience as a gymnast, competitive athlete and a successful coach will benefit all of our gymnasts from beginners to advance levels. We look forward to him helping us grow our programs," said Steve Markoja, Branch Executive Director of the Meriden YMCA.
About the Y
The Y is one of the nation's leading nonprofits strengthening communities through youth development, healthy living and social responsibility. Across the U.S., 2,700 Ys engage 22 million men, women and children – regardless of age, income or background – to nurture the potential of children and teens, improve the nation's health and well-being, and provide opportunities to give back and support neighbors. Anchored in more than 10,000 communities, the Y has the long-standing relationships and physical presence not just to promise, but to deliver, lasting personal and social change.
The Meriden YMCA has served Meriden for over 152 years. The New Britain-Berlin YMCA has served New Britain and Berlin for over 161 years. In 2016, our YMCAs combined into one association to better serve our communities. Members are experiencing the benefits of the merger with additional child care options for working families, improvements to facilities, new group exercise classes, access to 24/7 fitness in New Britain, more programs for all ages, and expanded STEM offerings to name a few. In addition we are continuing to improve operational efficiencies and maximize our talented team, purchasing power and resources to continue to be responsible stewards of membership and program dollars, donations and grants. The Meriden-New Britain-Berlin YMCA serves over 11,000 members and employs over 1000 people.
For information about all of our programs for youth and adults, please visit meridenymca.org or nbbymca.org or follow us on Facebook at facebook.com/YMCA.Meriden and facebook.com/nbbymca, and Twitter @MeridenYMCA and @nbbymca.
Contact the Meriden YMCA Today ›