Gymnastics Team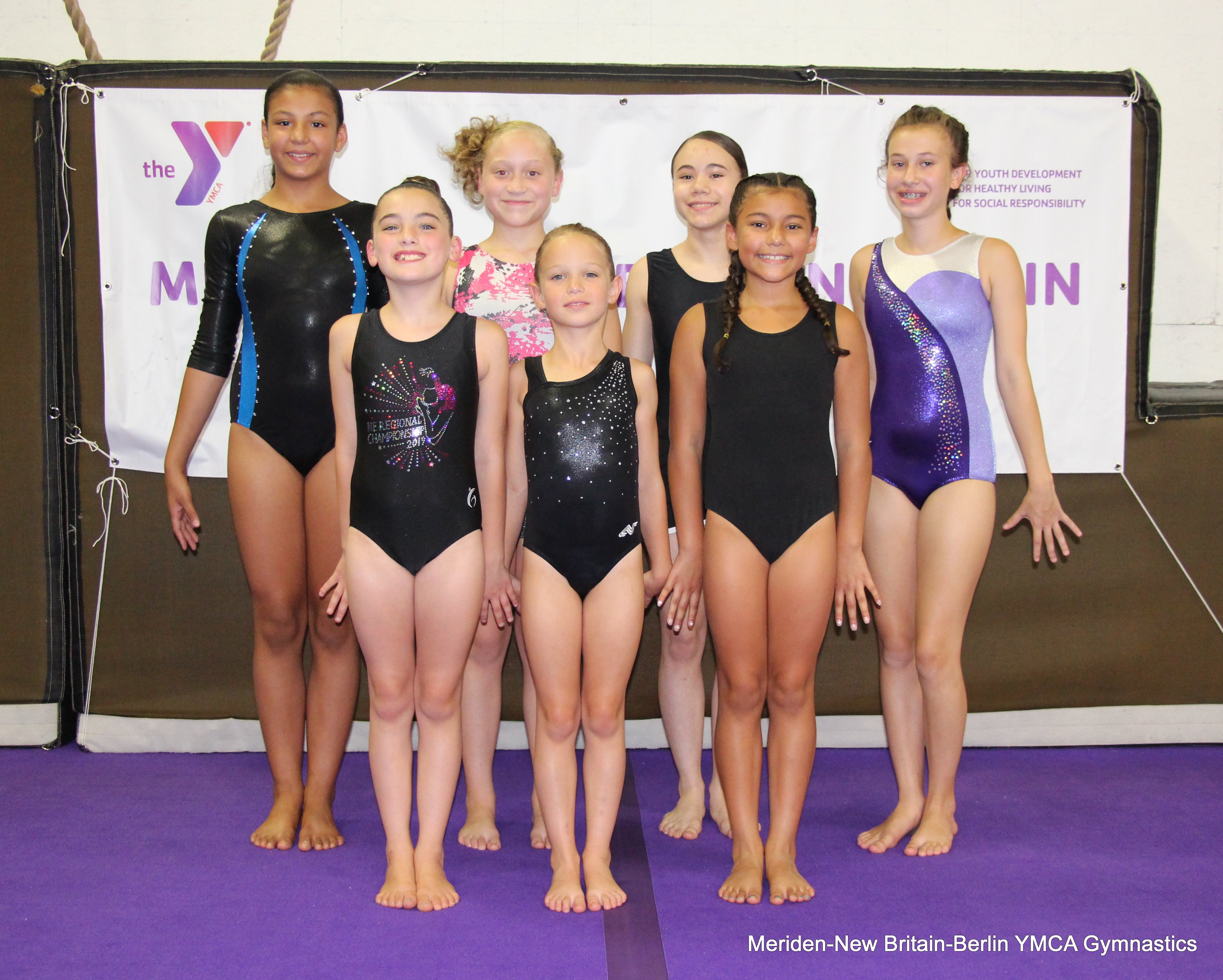 PRE-TEAM
Gymnasts on Pre-Team are already skilled in many areas of gymnastics and their goal is to joint the gymnastics team. Coaches start to introduce the gymnasts to some of the demands and requirements of team, as well as new and more advanced skills. While Pre-Team is not competition driven, gymnasts have the opportunity to learn routines and possibly compete!
Day/time:

Wednesday 6:30-8:00 PM
Saturday 10:00 AM-12:00 PM

Monthly fee: $60
THE MNBB GYMNASTICS TEAM
The gymnasts on the Meriden–New Britain–Berlin Gymnastics Team compete in USA Junior Olympic Levels 2-10 at YMCA and USAG meets. Our phenomenal coaching staff, led by Head Coach Mandy Whipple Makein, focuses on the gymnasts mastering all areas of gymnastics with performance based training, as well as safety, education, integrity, honesty, caring, respect and responsibility.
Team Level 2
Day/time: Wednesday 6:30 to 8:00 PM
Friday 5:30 - 7:30 PM
Saturday 10:00 AM -12:00 PM
Monthly Fee: $75
Team Level 3 -10
Day/Time: Monday & Wednesday 6:00 - 8:30 PM
Friday 5:30 - 7:30 PM
Saturday 10:00 AM - 12:00 PM
Monthly Fee: $90
For a placement/try-out contact Coach Mandy at mmakein@meridenymca.org or 203.235.6386.
Contact the Meriden YMCA Today ›