Gymnastics Fitness for Adults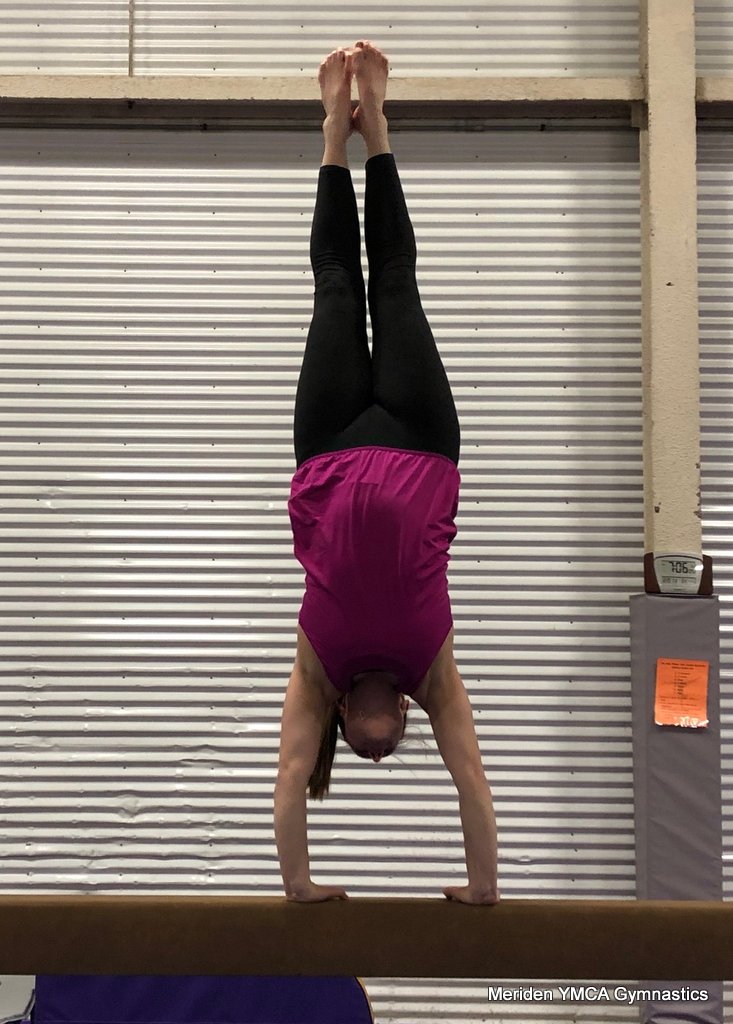 GYMNASTICS FITNESS CLASS FOR ADULTS
(AGES 16+) All levels welcome! Train like a gymnast. Build a fantastic physique, and have a chance to learn technique! The adult student will be introduced to the basic principles of gymnastics including positions, proper form, how to stretch, light strength training and conditioning, fundamentals of tumbling, use of the gym apparatus including but not limited to: uneven bars, balance beam and vault; as well as basic gymnastics skills. This class will teach adults with minimal to no prior experience, while also accommodating former gymnasts who still have the desire to do "flips and stuff."
Day/Time: Thursday 6:30 - 8:00 PM
Fall I: September 5 - October 17
Fall II: November 7 - December 26 (No class Nov. 28)
Full Member Fee: $80*
Program Member Fee: $110*
ADULT STRETCH, FLEX & MOBILITY
(AGES 16+) Learn how to bend so you don't break! Learn how to use active, dynamic and static stretching to help lengthen and strengthen your body with this 60 minute Flexibility Conditioning Class. You will become more aware of your alignment and improve your functional range of motion. Combining proven techniques such as PNF (Proprioceptive Neuromuscular Facilitation) stretching and joint mobility, this class helps prevent injuries, increase energy and helps balance the body. It is the perfect class for the current athlete - whether dancer, crossfitter, weightlifter, coach, gamer, or one who just wants to become more flexible and move better. All levels welcome, students will be offered modifications to meet their current skill set.
Day/Time: Saturday 9:00 - 10:00 am.
Spring II: May 4 - June 10
Summer: June 27 - August 15 (No class on 7/4, 4th of July)
Full member fee: $65* • Program member fee: $95*
New! Adult Gymnastics Drop-in Class
(AGES 16+) 90 minute drop-in class for the current or former "adult" gymnast, CrossFit instructor or enthusiast, Ninja Warrior, obstacle course racer, or any athlete looking to hone his or her skills utilizing the gymnastics equipment. Full use of all gym equipment; including the spring floor, uneven bars, balance beams, vault and stall bars. Pay as you go for each class during the 7
week sessions with no need for commitment!
Day/Time: Thursday 6:30 – 8:00pm
Fall I: September 5 - October 17
Fall II: November 7 - December 26 (No class Nov. 28)
Full member fee: $20 per 90 minute drop-in class*
Non- member fee: $25 per 90 minute drop-in class
Fee is payable at time of class and is required for participation.
Contact the Meriden YMCA Today ›