Personal Training

Training Packages
Our personal trainers will motivate you, answer all questions concerning health, exercise, diet, nutrition and make up a goal oriented health and wellness program for you! Progress charts, body fat testing and fitness assessment tests are available upon request. with your training package. (Ask your trainer.)
Our trainers have access to a variety of Y facilities to provide safe social distanced training to meet your needs.
Personal Training is available at the following rates:
1 Hour Session $50
5 One Hour Sessions $195
10 One-Hour Sessions $295
Personal Training for Two for $325 (Train with a friend or family member for 10 sessions.)
*All rates are per person; payment options are available.
All individual and group training packages require either a full Meriden-New Britain-Berlin YMCA membership or program membership.
For more information contact Carrie at 203-440-1925 or email Carrie.
Meet Our Trainers
---
Beky Henderson-Hanna
Background:
AFAA Personal Training Certified
AASDN Nutrition Specialist
CrossFit Level I Certified
AFAA Pilates Certified
AFAA Indoor Cycling Certified
AFAA Yoga I Certified
Coach Potato to 5K Coach
IYCA Youth Fitness Specialist
Kids Triathlon Coach
Punk Rope Certified
Piloxing Certified
TRX Certified
Bosu
ZUMBA® Certified
Hoopnatica Certified
Balletone Standing Flow Certified
SilverSneakers Certified- MSROM
American Red Cross CPR Certified
Youth Sports and Fitness Trainer
Meriden YMCA Group Exercise Instructor
Boot Camp, Adult Cross Training, Aqua Fitness
Retired Corrections Officer
---
Annie O'Farrill
Background:
W.I.T.S. Personal Training Certified
CrossFit Level I and Level II Certified
CrossFit Endurance Certified
CrossFit Kettlebell and CrossFit Strongman
CrossFit Kids
AFAA Biggest Loser Training
AFAA Indoor Cycling Certified
American Red Cross CPR/AED Certified
Piloxing Certified
Bosu
Russian Kettlebell Master Certified
Silver Sneakers Certified- MSROM
ZUMBA: Kids, Toning, Gold, Aqua
AASDN Nutrition Specialist
Nutrition for Performance
Specializes in: Boot Camp, Athletic Training, Body Fat Reduction
Meriden YMCA Fitness Professional 8 Years
---
Sharlene LaBissoniere

Background:
AFAA Personal Training Certified
AASDN Nutrition Specialist
Resist-a-band Training
Pilates Certified
Silver Sneaker Certified- Yoga I, II, III, MSROM
ZUMBA Certified
American Red Cross CPR Certified
Senior Fit Instructor
Kick Boxing
Body Building "Placed 2nd in Light Weight Division"
Trained Two Body Building Champions
Meriden YMCA 5 Fitness Professional Years
---
Paul Murphy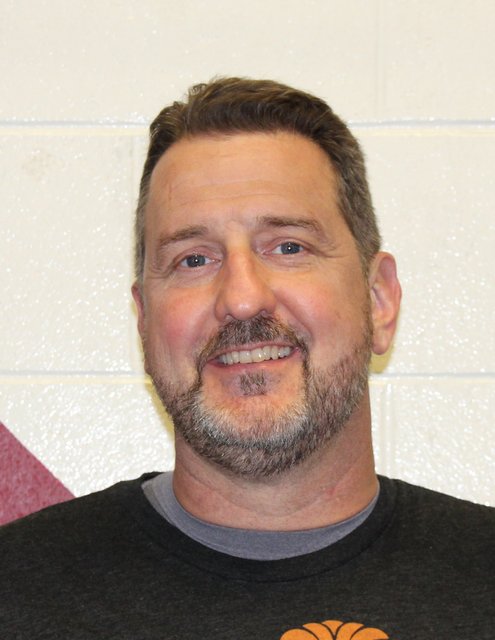 YMCA Fitness staff 10 years
Certified CPR/AED First Aid, Professional Responder
Advanced Wilderness First Aid Certified
Biggest Winner Trainer/Coach
Youth Fitness Trainer/Coach
Won "Biggest Winner Challenge" – lost 35 pounds and has kept it off!
Hiked the South Rim, Bright Angel & Plateau Point Trails of the Grand Canyon
Avid outdoorsman, hiking, camping, kayaking, canoeing, biking
NRA instructor for skeet shot gun shooting, rifle target shooting, and range safety officer
Boy Scouts of America volunteer
Middle School basketball coach
---
Sue Meadows
Background:
AFAA Personal Trainer Certified
AFAA Group Exercise Instructor
AASDN Nutrition Specialist
Madd Dog Spinning Certification
Madd Dog Spinning for Kids
AFAA Yoga Certified I,II, AND III
AFAA Pilates Certified
Aqua Fitness
PiYo Certified
Country Heat Certified
ZUMBA -Basic 1 ( as of July)
Yoga 200 RYT ( Registered Yoga Teacher)
American Red Cross CPR Certified
Fitness Professional 5 years
---
Ben Belancik
Personal Accomplishments

Weight loss of 125 lbs
Ran 4- 5K's
2 Time Tough Mudder Completion
Cheshire Half Marathon
MS 50 mile bike ride
Eversource Marathon Finisher
1 Time Rugged Maniac Finisher
1 Time Warrior Dash Finisher
Iron Man Participant
Ben's Journey:
Throughout my elementary school years I was active in baseball, basketball, and bowling. It wasn't until middle school when I began to go through difficult times and the weight started piling on. In high school I became more active and was a baseball manager. I even started walking as part as my exercise regime but then I was in a car accident. I couldn't exercise at all because I had a back injury and the weight started coming on again.
When I started college I had hit 300 pounds and maintained that until I was about to get married and I lost 20 pounds on my own. When I got married I was walking more and I ate only about 800-900 calories per day. Nothing was happening and I knew I wasn't healthy and I should have been taking in around 1800 calories per day.
In 2011 things became harder and I had to have a sleep study. I was diagnosed with sleep apnea due to my weight. After this I was put on a CPAP machine so I can sleep at night. My doctor considered putting me on diabetic medications and I was being closely monitored. I decided to go for a consult for weight loss surgery. The doctor told me before I can even go for surgery I had to lose 30 pounds on my own. I knew I needed help. I found a fitness professional to help guide me through this next part of the journey and to help me eat right.
After a few months of the right exercise and diet plan the weight started coming off. I also no longer needed a CPAP machine. I went for the next consult and told the doctor I decided not to proceed with the surgery. He told me that I didn't qualify for it because I lost too much weight to consider it and I was on the right path.
Since then I have maintained my 110 pound weight loss. I use exercise as a stress reliever, manage my weight and I eat smarter - I am so much happier. Since I had so much success with my journey I decided to become a personal trainer because I want to help and teach others how to live a healthier lifestyle and help people, possibly like you live a much healthier life. There are so many goals that people can have and while it may be just to live healthier, lose weight, build muscle, or to get involved I would love to be involved in helping you set your goal(s). I would love the opportunity to help you, loved ones, or friends with your next steps.
Contact the Meriden YMCA Today ›