Personal Training
Training Packages Offered:
1 Hour Session $40
5 One-Hour Sessions $180
10 One-Hour Sessions $280
Two for $310 (Train with a friend or family member for 10 sessions.)
*All rates are per person; payment options are available
Our personal trainers will motivate you, answer all questions concerning health, exercise, diet, nutrition and make up a goal oriented health and wellness program for you! progress charts, body fat testing and fitness assessment tests are available upon request. with your training package. (Ask your trainer.)
All individual and group training packages require either a full Meriden YMCA membership or program membership.
PERSONAL TRAINING FOR TWO
Train with a friend or family member. 10 Sessions for $310. Both parties must train during same session. Contact Carrie for more information at 203 235 6386 x18.
For more information contact Carrie at 203-235-6386 x18 or email Carrie.
Meet Our Trainers
---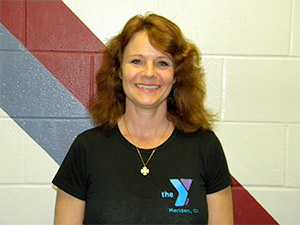 SHARLENE LABISSONIERE
Background:
AFAA Personal Training Certified
AASDN Nutrition Specialist
Resist-a-band Training
Pilates Certified
Silver Sneaker Certified- Yoga I, II, III, MSROM
ZUMBA Certified
American Red Cross CPR Certified
Senior Fit Instructor
Kick Boxing
Body Building "Placed 2nd in Light Weight Division"
Trained Two Body Building Champions
Meriden YMCA 5 Fitness Professional Years
BECKY HENDERSON-HANNA
Background:
AFAA Personal Training Certified
AASDN Nutrition Specialist
CrossFit Level I Certified
AFAA Pilates Certified
AFAA Indoor Cycling Certified
AFAA Yoga I Certified
Punk Rope Certified
Piloxing Certified
Bosu
ZUMBA Certified
Hoopnatica Certified
Balletone Standing Flow Certified
SilverSneakers Certified- MSROM
American Red Cross CPR Certified
Youth Sports and Fitness Trainer
Meriden YMCA Group Exercise Instructor
Boot Camp, Adult Cross Training, Aqua Fitness
Retired Corrections Officer
Meriden YMCA Fitness Professional 5 Years
ANNIE O'FARRILL
Background:
W.I.T.S. Personal Training Certified
CrossFit Level I and Level II Certified
CrossFit Endurance Certified
CrossFit Kettlebell and CrossFit Strongman
CrossFit Kids
Olympic Lifting Sports Performance Coach
AFAA Biggest Loser Training
AFAA Indoor Cycling Certified
American Red Cross CPR/AED Certified
Piloxing Certified
Bosu
Russian Kettlebell Master Certified
Silver Sneakers Certified- MSROM
ZUMBA: Kids, Toning, Gold, Aqua
AASDN Nutrition Specialist
Nutrition for Performance
Specializes in: Boot Camp, Athletic Training, Body Fat Reduction
Meriden YMCA Fitness Professional 8 Years
GEORGE LABISSONIERE
AFAA Personal Training Certified
Red Cross CPR/AED Certified
CCSU 3rd year Physical Education Major
Varsity Baseball
Meriden YMCA After School Youth Program Instructor
Meriden YMCA Fitness Professional 3 years
NATHAN LABISSONIERE
AFAA Personal Training Certified
Red Cross CPR/AED Certified
Varsity Baseball
Sacred Heart University 3rd year Exercise Science Major, interests strength & conditioning
Assistant Coach 18U Travel Baseball
Meriden YMCA Biggest Winner Challenge Trainer
Meriden YMCA Middle School Strength Instructor
Sacred Heard Olympic Lifting Team
Meriden YMCA Fitness Professional 3 years
PAUL R. MURPHY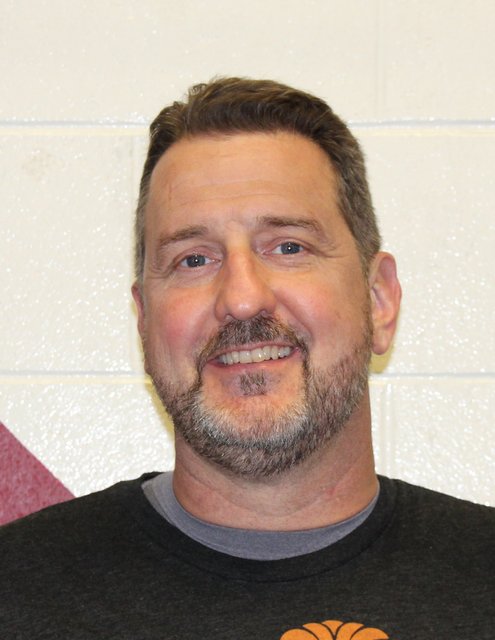 YMCA Fitness staff 10 years
Certified CPR/AED First Aid, Professional Responder
Advanced Wilderness First Aid Certified
Biggest Winner Trainer/Coach
Youth Fitness Trainer/Coach
Won "Biggest Winner Challenge" – lost 35 pounds and has kept it off!
Hiked the South Rim, Bright Angel & Plateau Point Trails of the Grand Canyon
Avid outdoorsman, hiking, camping, kayaking, canoeing, biking
NRA instructor for skeet shot gun shooting, rifle target shooting, and range safety officer
Boy Scouts of America volunteer
Middle School basketball coach
Sue Meadows
Background:
* AFAA Personal Trainer Certified
* AFAA Group Exercise Instructor
* AASDN Nutrition Specialist
* Madd Dog Spinning Certification
* Madd Dog Spinning for Kids
* AFAA Yoga Certified I,II, AND III
* AFAA Pilates Certified
* Aqua Fitness
* PiYo Certified
* Country Heat Certified
* American Red Cross CPR Certified
Fitness Professional 5 years
Contact the Meriden YMCA Today ›