NFL Flag Football League at the Y


NFL FLAG Powered by USA Football provides opportunities for children to enjoy America's favorite sport. Players benefit by being physically active through non-contact, continuous action while learning the fundamentals of football, lessons in teamwork and sportsmanship. (nflflag.com)
Children will have fun wearing NFL team jerseys and participate in weekly games on Monday or Wednesday evening. Games will follow a rotating schedule to allow teams to play each other on different nights each week.
Dates: September 10 – November 5, 2016.
Times:
Ages 5-7
Mondays/Wednesdays 5:30-6:30 p.m.
or Sat. 9-10, 10-11 a.m.
Ages 8-10
Mondays/Wednesdays 6:30-7:30 p.m.
Ages 11-13
Mondays/Wednesdays 7:30-8:30 p.m.
Location: Ceppa Field, 83 Gale Avenue, Meriden
Fees: Full Members $59 Program Members $89
All games will alternate days/times each week, schedules will be handed out week one.

Registrations after early registration period will have a $10 late fee added.
Volunteer coaches are needed! Please call Meriden YMCA Athletic Director Kevin Scarpati at 203-235-6386 for more information about this program.
Join us for fun and football! Visit our Photo Gallery for Cowboys and Bengals Superbowl photos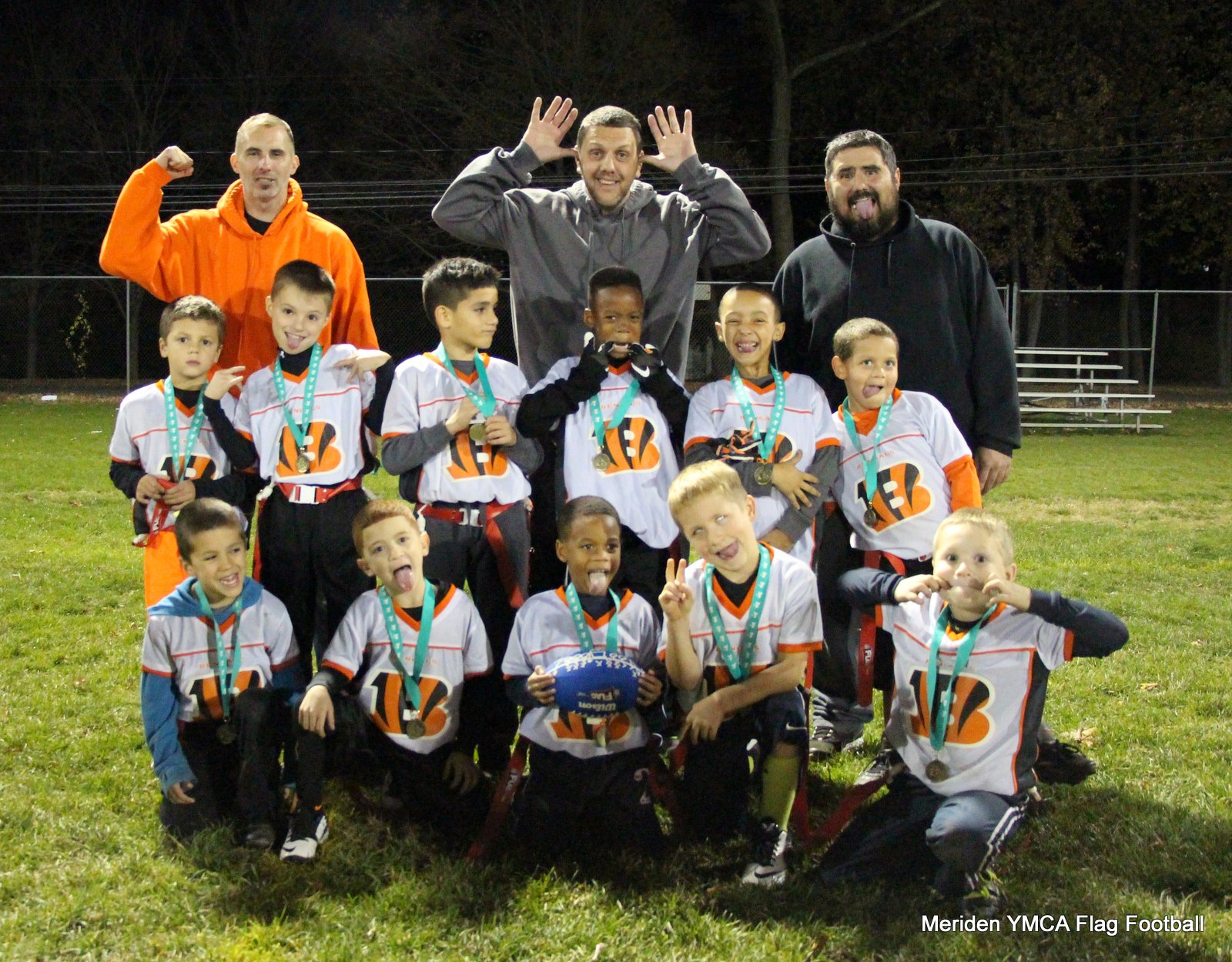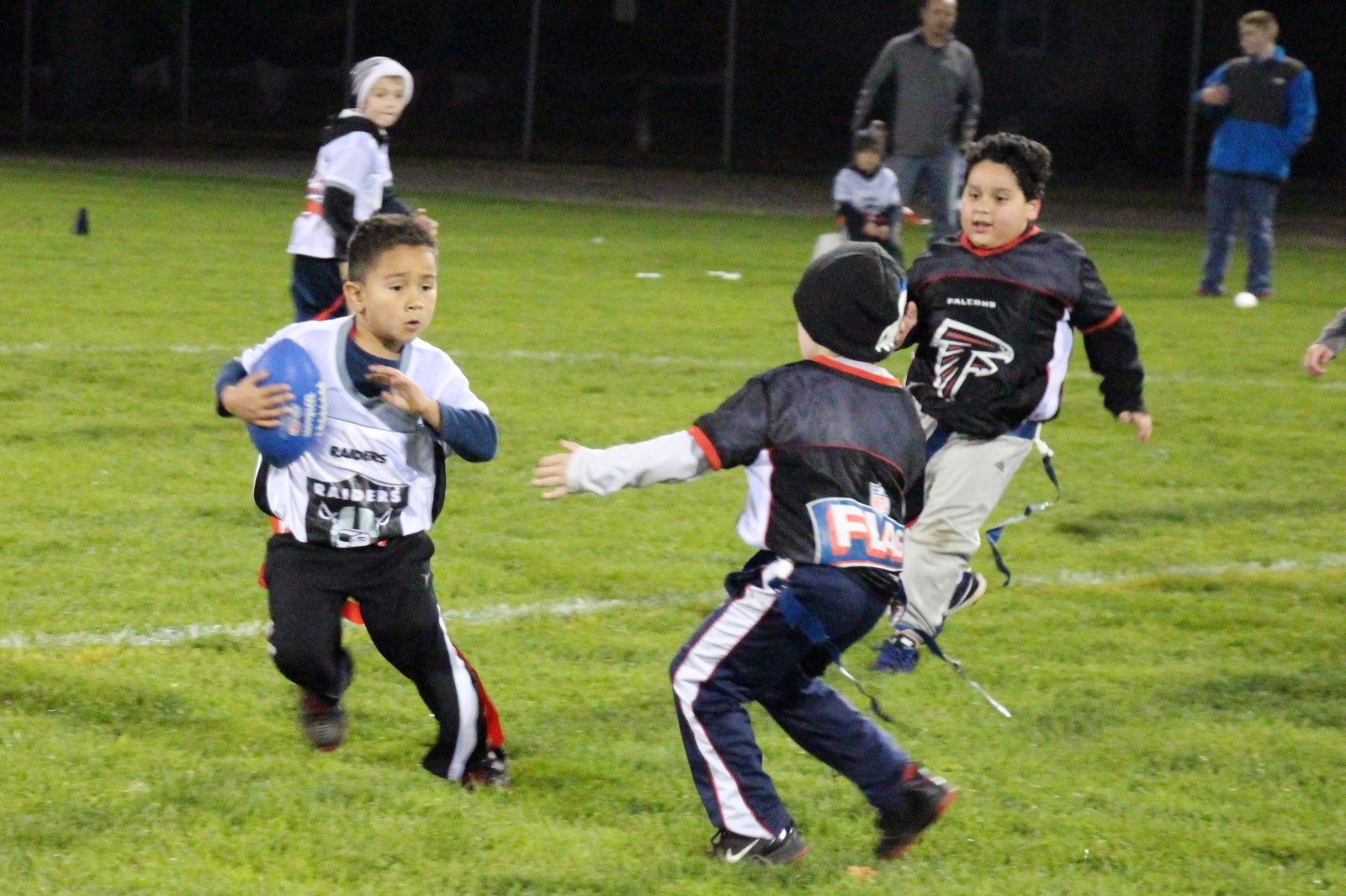 Contact the Meriden YMCA Today ›