Silver City Run Club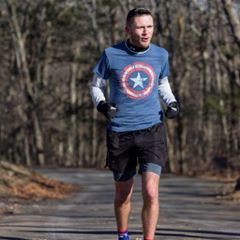 Welcome to the Silver City Run Club at the Meriden YMCA! We will run on various terrains and distances introducing different running styles, techniques and ways to succeed. In addition to simple running, we will also conduct cardio based activities such as games that take the mental focus off of running and introduce a fun, enjoyable way to be a successful runner! For ages 13+.
Dates: Monday August 13th—Saturday October 6th, 2018
Days/Times: Monday 5:30 - 7:00 p.m., Wednesday 5:45 p.m. - 7:15 p.m., Saturday 9:00 - 10:30 a.m.
Location: Meriden YMCA, Platt High School, Hubbard Park & other locations TBA
Fee: Full Member $65 Program or Non Member $95
Instructor: Derek Destefano. Derek is Head Coach for Maloney Boys & Girls Cross Country and Distance Coach for Maloney Boys & Girls Indoor and Outdoor Track. He is an avid runner and distance specialist with experience running short range, mile to 5LK races, to 10K and Ragner Ultra Relay races.
Register: At the Meriden YMCA, 110 West Main Street, Meriden.
Read an article in the Record Journal about the Silver City Run Club.
Contact the Meriden YMCA Today ›