Biggest Winner Weight Loss Challenge
Are you overwhelmed with all the diet and exercise information that surrounds you each day? Have you dieted and exercised yourself up, down and all over the scale time and time again? Are you tired of programs that restrict you from enjoying meals with your family? It is time for the Y to help you live a healthier life.
Winter: September 26 - November 12, 2018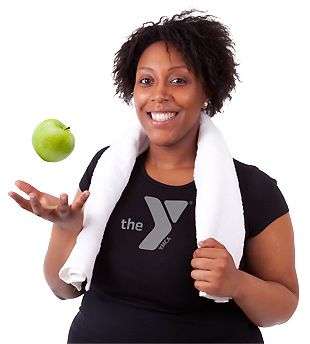 Time: Wednesday evenings 6:00-6:45 p.m.
Location: Meriden YMCA 110 West Main Street, Meriden
Full Member Fee: $75 per person
Program Member or Non-Member Fee: $105 per person
Includes 8 week full membership. Some restrictions may apply.
Teams of two.
Join the challenge with a family member or friend. People who work together achieve more.
If you do not have some one to join with you we can pair you with another individual.
Each week a trainer will work with teams who will guide you in exercise and nutrition, (very similar to the Biggest Loser). Trainers will rotate each week so teams will have the opportunity to work with different personal trainers.
Weekly weigh-ins (cannot miss more than 4)
Weekly giveaways to the highest loser including personal training sessions, Y Bucks and more.
Cooking demo.
Surprise Team Challenges (prizes will be awarded) . . .AND LOTS MORE!
First and second place prize will be awarded to the top two teams who lose the most amount of weight. Final weight losses will be calculated by percentages
GET MOTIVATED. GET FIT. GET HEALTHY. EVERYBODY WINS!!
The Biggest Winner Weight Loss Challenge is also available as one of our Workplace Wellness offerings where we bring the challenge to your workplace. For more information contact our Health & Wellness Director Carrie Marquardt at (203) 235.6386 x18.
---
PERSONAL TRAINING
Another great way to achieve your weight loss and fitness goals is to work with one of our personal trainers. You can purchase individual sessions, a package of sessions, or train with a friend or family member. Click this link to learn more. Personal training to reach your goals.
Contact the Meriden YMCA Today ›