Personal Fitness Training and Nutrition for Weight Loss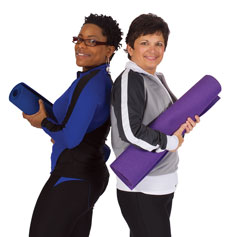 Are you serious about setting healthy fitness and weight loss goals? Are you ready for an individualized plan that meets your specific expectations and get results? Don't hesitate another minute! Jump start your New Year's resolution to become fit, trim and the healthiest you. One on one attention in a group setting will address your fitness and weight loss goals through proper nutrition, exercise and more. Learn what the proper ratio of fats/carbs and exercise are specifically for you. Each week we will cover everything you need to succeed to become healthy and strong. Meets in Octagon Room. Instructor: Annie O.
Winter: January 3 – February 21, 2019
Time: Thursday evenings 6:15 -7:00 p.m.
Location: Meriden YMCA 110 West Main Street, Meriden
Full Member Fee: $59 per person
Program Member Fee: $89 per person
For more information contact our Health & Wellness Director Carrie Marquardt at (203) 235.6386 x18.
---
PERSONAL TRAINING
Another great way to achieve your weight loss and fitness goals is to work with one of our personal trainers. You can purchase individual sessions, a package of sessions, or train with a friend or family member. Click this link to learn more. Personal training to reach your goals.
Contact the Meriden YMCA Today ›