Dance Academy
2017-2018 YMCA Dance Academy
The Meriden YMCA Dance Academy provides high quality dance lessons in a fun environment. We work with our students to develop their abilities and assist them in building a positive self image while teaching the Y core values of Honesty, Respect, Caring and Responsibility. Our Dance Academy runs from September through June. Classes are held at our Art Center at 14 West Main Street unless otherwise noted.
---
Contemporary/Lyrical blends ballet & jazz dancing. Dancers use movement to express strong emotions such as joy, love and anger. Lyrics of the chosen song serve as inspiration for movements and expressions. Hip Hop is a high energy level class that uses the latest music and dance moves from music videos and dances. Hip Hop is about personal style and expression. Fast movement, jumping, and beginner break dancing moves are incorporated in the choreography.

Jazz Dance combines techniques of Ballet and Modern dance with the current forms of popular dance. Jazz also can take on different characteristics such as Street Jazz and Broadway. The emphasis of Jazz is on the importance of energy, rhythmical accuracy, and style. Tap emphasizes clarity of sound, rhythm, coordination, and speed with special shoes that have metal plates on the toes and heels. Fundamentals of tap incorporate combinations, and intricate footwork.

Ballet is the foundation for dance. We focus on developing a solid ballet technique with emphasis on understanding correct body placement, proper use of turn out, coordination of the upper body and use of arms. The importance of strength, flexibility, rhythm, musicality and memorization are stressed at every level of ballet classes.

Pointe is for ages 10 + nd for dancers who have had two years of ballet. Dancing on Pointe is the act of standing on the tips of the toes while performing steps from ballet. Pointe work is an extension of the skills and technique learned in Ballet class which is required in order to take Pointe.
---
2017-18 Meriden YMCA Dance Academy Schedule
Sundays
3:30 p.m. Rockstar Tap (ages 10-12)
4:15 p.m. Rockstar Hip Hop (ages 10-12)
5:00 p.m. Rockstar Ballet (ages 10-12)
5:45 p.m. Production Contemporary (ages 10+)
6:30 p.m. Firework Ballet (age 13+ or by recommendation)
7:15 p.m. Firework Tap (age 13+ or by recommendation)
8:00 p.m. Firework Hip Hop (age 13+ or by recommendation)
Mondays
4:30 p.m. Rainbow Ballet (ages 3 - 4)
5:00 p.m. Rainbow Tap (ages 3 - 4)
5:30 p.m. Sunshine Ballet (ages 5 - 7)
6:00 p.m. Sunshine Tap (ages 5 -7)
6:30 p.m. Sunshine Hip Hop (ages 5 - 7)
Tuesdays
5:30 p.m. Shooting Star Ballet (ages 8 - 10)
6:15 p.m. Shooting Star Tap (ages 8 - 10)
7:00 p.m. Shooting Star Hip Hop (ages 8 - 10)
Thursdays
6:30 p.m. Adult Tap (ages 18+)
7:15 p.m. Adult Jazz (ages 18+)
Saturdays
3:30 p.m. Production Jazz (ages 8+)
4:15 p.m. Pointe (age 10+ and 2 years of ballet experience)
Class fees:
First class is $35 per month
Each additional class is $5 per month
Fees drafted monthly out of a bank or credit card account
Dancer must have some type of Y membership, either a youth or be part of a family membership.
* Y gift certificates may not be used for child care payments.
Dates and Contact Information:
Early Registration August 8th - September 8th Register early and get $25 Y bucks!
September 9th 9:00 a.m. - 12:00 p.m. Dance Academy and MYT Kickoff Day at the Meriden YMCA 110 West Main Street. Register for Fall programs.
September 10th: Meriden YMCA Dance Academy Classes begin
Contact: Carolyn Daniels, Arts and Education Director at cdaniels@meridenymca.org
Carolyn Lavelle, Dance Coordinator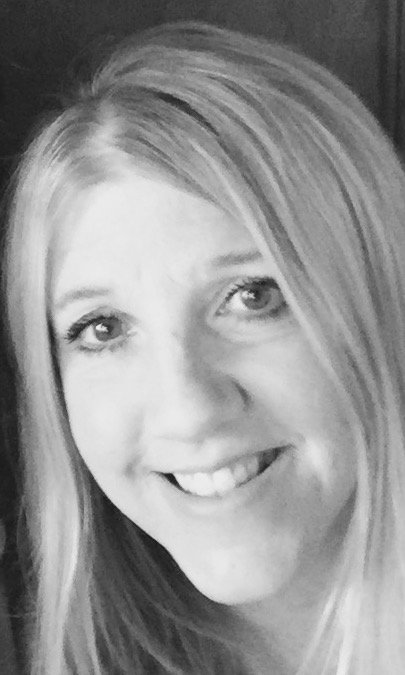 Miss Carolyn has been dancing since she was seven years old and held the assistant director position at the Wallingford Academy of Dance and Music for 28 years. She currently teaches ages preschool through adult. Her favorite genres are tap, both classical & street tap and hip-hop.

In addition to this, Miss Carolyn is the Therapeutic Recreational Programmer for the Wallingford Parks and Recreation Department where she specializes in adaptive dance as well as working with children with special needs and their families. Miss Carolyn also heads the summer dance and theater camp there.

Miss Carolyn was born and raised in Wallingford where she currently resides and has two grown children. Miss Carolyn graduated from Roger Williams University with a concentration of psychology and dance therapy. She is very excited to work with the Meriden YMCA dance program and can't wait to meet all the students and families!
Contact the Meriden YMCA Today ›