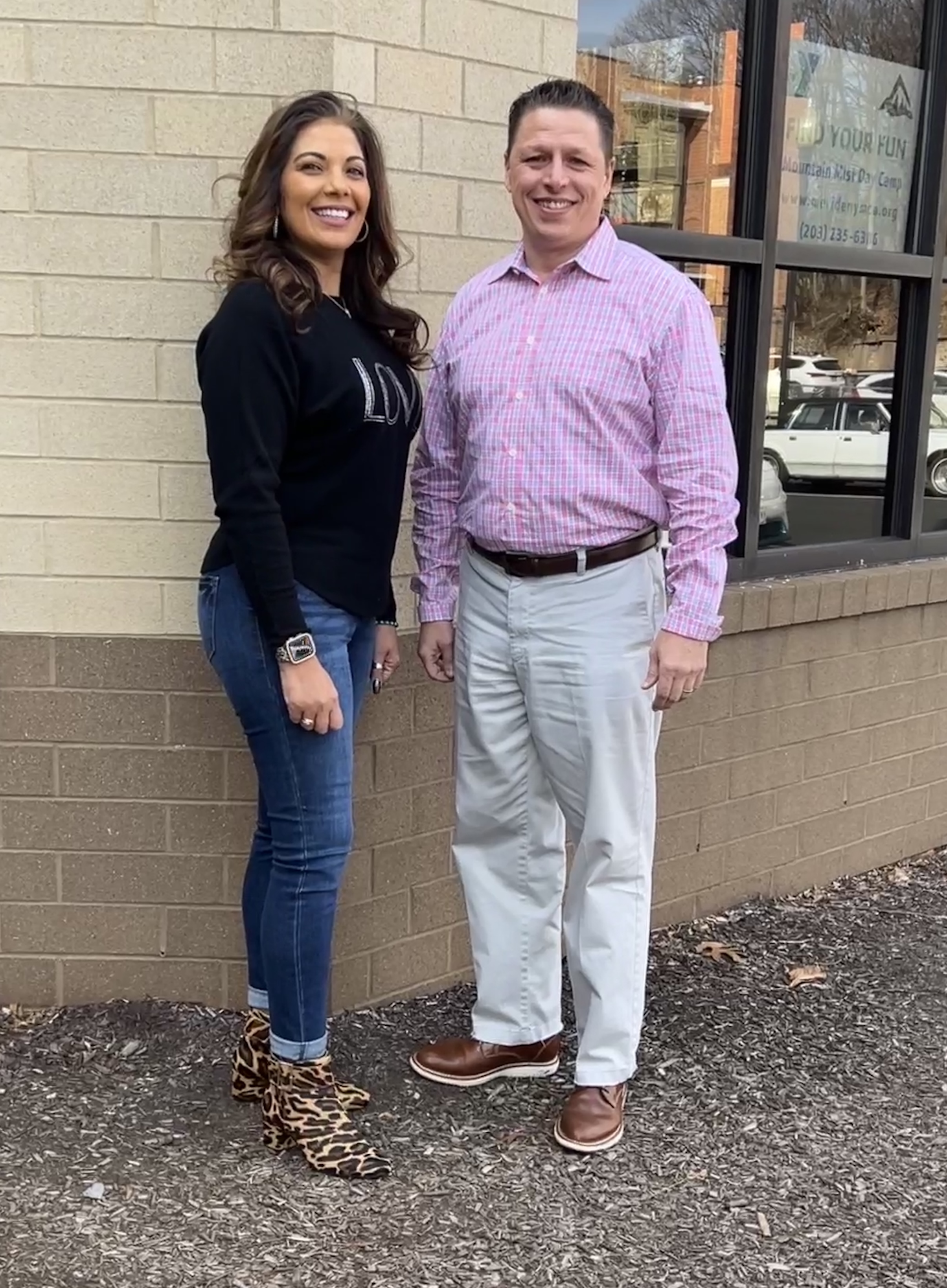 The Meriden-New Britain-Berlin YMCA announces the promotion of Steven Markoja to Chief Operating Officer of the association and Carmen Y. Chaparro to Branch Executive Director of the Meriden YMCA.
Steve started his YMCA career twenty-four years ago as a child care teacher. Since that time he has taken on numerous roles including leadership positions in Child Care, Youth Development, Membership, Operations and as the Meriden YMCA Branch Executive Director.
"Steve's leadership skills, knowledge of the inner workings of operations across the YMCA branches, hands-on approach to working with the team and his ability to execute are an asset to our Y and the communities we serve," said John Benigni, CEO of the Meriden-New Britain-Berlin YMCA.
Carmen Chaparro joined our team twelve years ago to lead our fundraising and community events, grow donations and build collaborations with community organizations. Two years ago she added the job of Membership Director to her Community Engagement role. As Membership Director her responsibilities include membership sales, member engagement and Front Desk operations. In addition to her career at the YMCA, Carmen is also a successful real estate agent with Harriman Real Estate. Her previous business experience includes sixteen years as a Human Resources Director.
"Carmen has done an exceptional job supporting our community mission with her strong leadership, relationship building and fundraising skills. Her promotion allows Steve to expand his work building our operations and relationships in the three communities we serve while she ensures our Meriden community is well cared for. She is the first woman and first Latina to lead the Meriden branch. Our Y is fortunate to have Steve and Carmen on our leadership team and we are excited about their passion for serving the Y's mission and making an even greater impact in the lives of kids, families and adults in our communities," said John Benigni.
About the Y
As the nation's leading nonprofit committed to strengthening community, we are dedicated to building healthy, confident, connected and secure children, adults, families and communities. Every day our impact is felt when an individual makes a healthy choice, when a teacher, coach or camp counselor inspires a child and when neighbors come together for the common good.
Here are some of the highlights of how the MNBBY served our community last year. The MNBBY:
Provided over

$1,235,498

in scholarships for membership and programs (no one is turned away for inability to pay for those who demonstrate need)

Employed 837 people and provided disadvantaged Meriden Youth with summer job opportunities so that they may learn valuable employment skills in their first job

Provided outdoor fun, adventure and friendship at Mountain Mist and Camp Thundermoon
Expanded our high quality affordable child care offerings for working families
Kept members active, healthy and connected to improve their mind, body and spirit
Introduced new programs for adults including Salsa Lessons, Adult Painting and Brain Gym in Meriden, Belly Dancing in New Britain, and Pickleball in both locations
Taught children and adults the lifesaving skill of swimming
Provided youth and adult sport lessons and leagues
Fostered creativity through arts, dance and STEM programs
Provided our Child Watch babysitting service at no extra charge to our full members with family memberships
Distributed and delivered over 500 holiday to-go meals on Thanksgiving Day and again on Christmas Day plus gave out toys from Santa
Housed over 80 men in our Hart House Member-In-Residence Program and provided holiday meals for them.
For more information about the Meriden–New Britain–Berlin YMCA visit our websites at meridenymca.org and nbbymca.org.
---