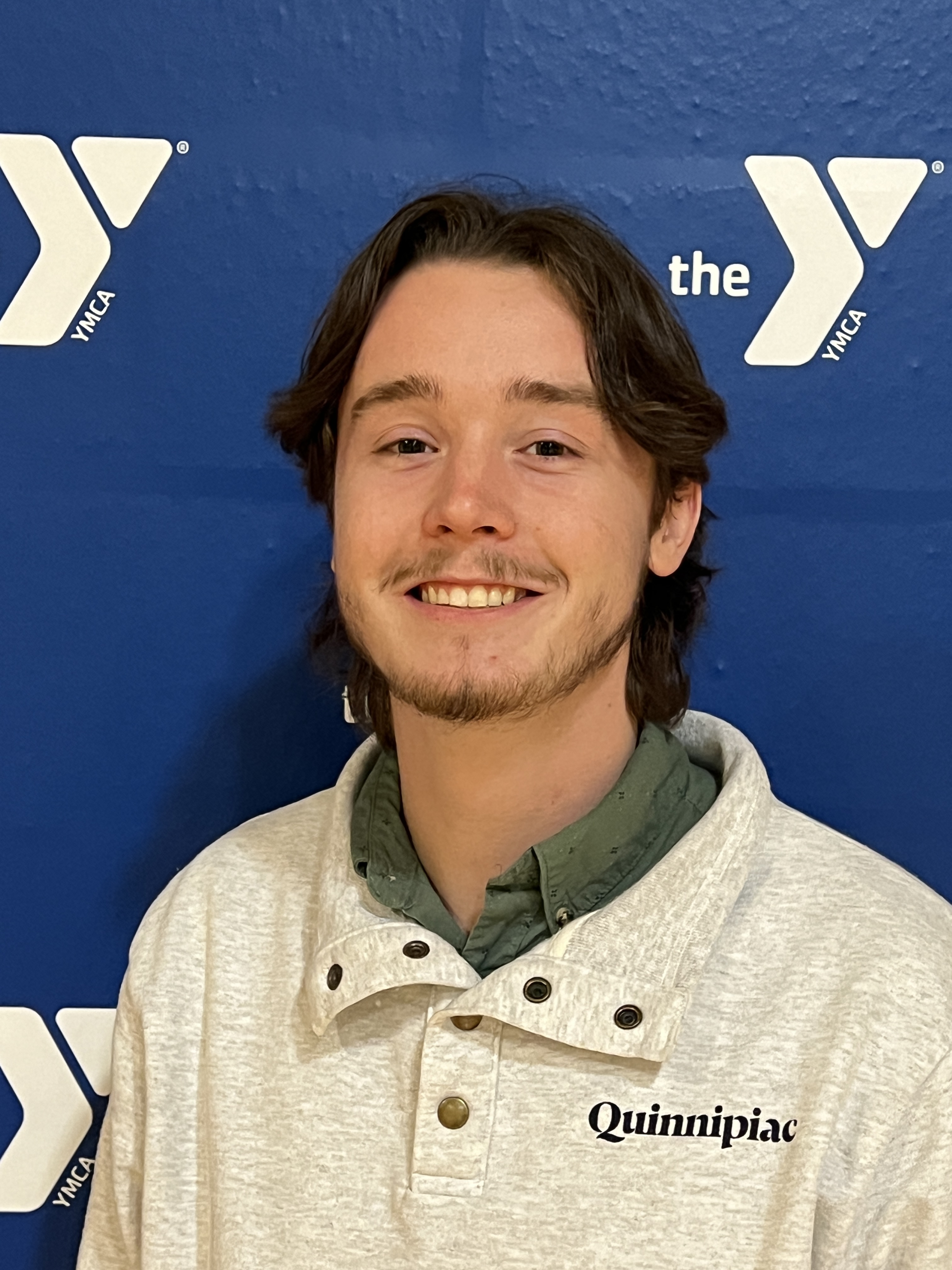 The Meriden-New Britain-Berlin YMCA is excited to announce our new Mountain Mist Day Camp Director, Bryan Brazel.
Mountain Mist has been Bryan's summer home for many years as a camper and eight summers as a camp counselor. He also participated in the Meriden YMCA Youth Theater and worked there for four years. Bryan is a graduate of the University of Connecticut school of business and is currently finishing his master's degree in teaching at Quinnipiac. He is working as a fifth grade teacher in the Meriden Public Schools.
"This camp has been a staple in my life for the last 18 years and it has helped me grow into the man I am today. I am a Meriden boy and have been my whole life, and I have always enjoyed giving back to the Meriden community.
After attending camp as a kid I knew I always wanted to be a counselor at Mountain Mist, and I have been one for the last 8 summers. I always loved coming to camp each summer, it was my favorite place to be. Coming with my brothers and my best friends each year made it great, but the counselors made it even better. As the oldest of three boys, I needed those role models to look up to and show me how to act when I got older. They taught me to be respectful, to be aware of those around me, and to be a team player along with many other things. Without these amazing counselors to look up to, I would not be the man I am today. I want to dedicate this summer to those camp role models and educators from my past, Carolyn Daniels, Joe Oblon, Chris Smith, Joel Robinson, and Kristen Ruede.
To the campers who come join us this summer, I want you to know that I see myself in each of you. I will make sure each of you has a great summer. This summer we are turning the youth of today into the leaders of Meriden tomorrow."
"We are excited to have Bryan in this role. We know our Y will continue to offer a wonderful summer camp experience under his leadership," said John Benigni, CEO of the Meriden-New Britain-Berlin YMCA.
About the Y
As the nation's leading nonprofit committed to strengthening community, we are dedicated to building healthy, confident, connected and secure children, adults, families and communities. Every day our impact is felt when an individual makes a healthy choice, when a teacher, coach or camp counselor inspires a child and when neighbors come together for the common good.
Here are some of the highlights of how the Meriden-New Britain-Berlin YMCA (MNBBY) served our community last year. The MNBBY:
Provided over

$1,235,498

in scholarships for membership and programs (no one is turned away for inability to pay for those who demonstrate need)

Employed 837 people and provided disadvantaged Meriden Youth with summer job opportunities so that they may learn valuable employment skills in their first job

Provided outdoor fun, adventure and friendship at Mountain Mist and Camp Thundermoon

Expanded our high quality affordable child care offerings for working families
Kept members active, healthy and connected to improve their mind, body and spirit
Introduced new programs for adults including Salsa Lessons, Adult Painting and Brain Gym in Meriden, Belly Dancing in New Britain, and Pickleball in both locations
Taught children and adults the lifesaving skill of swimming
Provided youth and adult sport lessons and leagues
Fostered creativity through arts, dance and STEM programs
Provided our Child Watch babysitting service at no extra charge to our full members with family memberships
Distributed and delivered over 500 holiday to-go meals on Thanksgiving Day and again on Christmas Day plus gave out toys from Santa
Housed over 80 men in our Hart House Member-In-Residence Program and provided holiday meals for them.
For more information about the Meriden–New Britain–Berlin YMCA visit our websites at meridenymca.org and nbbymca.org.
---