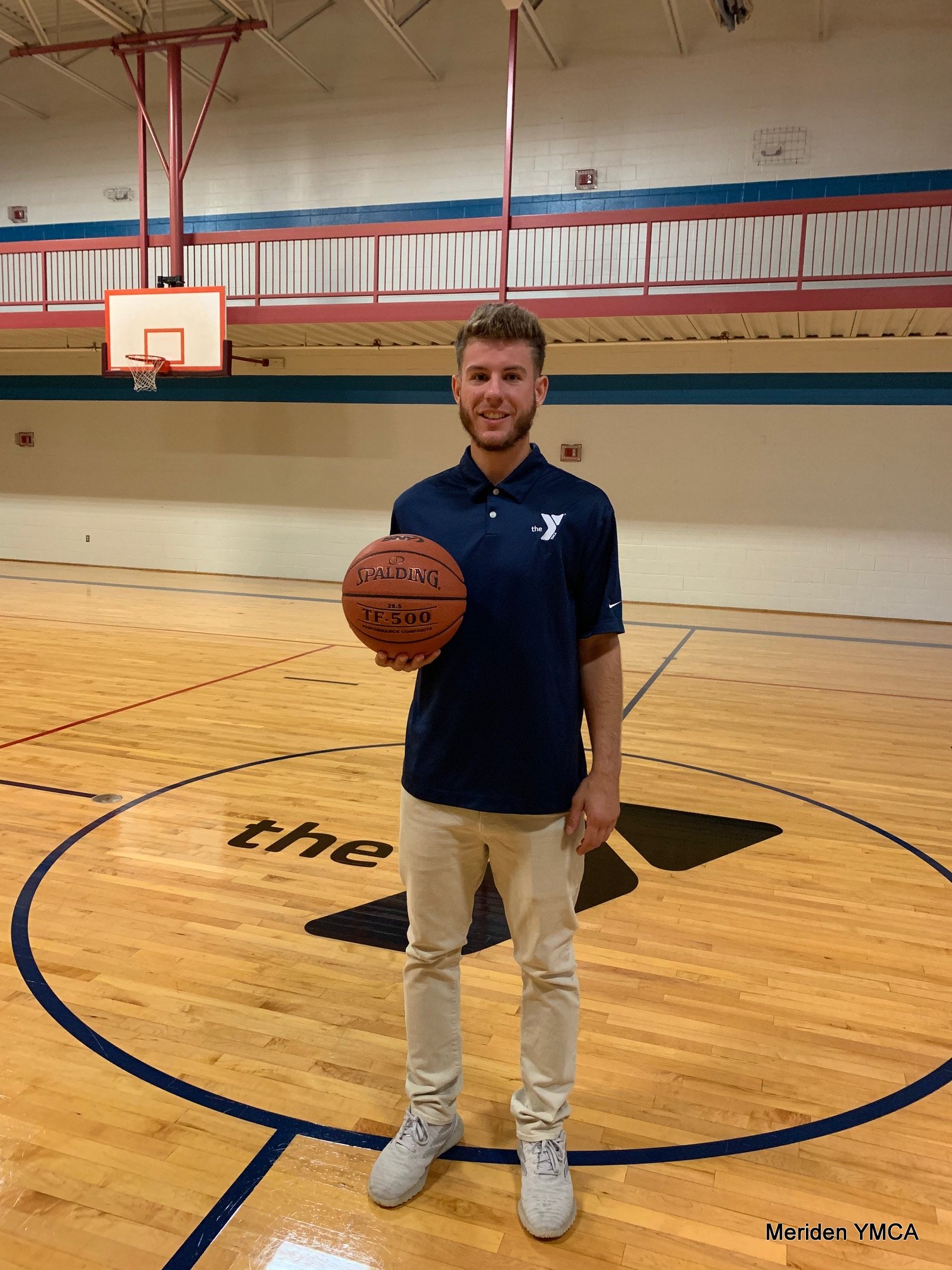 The Meriden YMCA welcomes Kyle Cookson, our new Sports Director. Kyle will be responsible for all Youth Sports Programs and Sports Specialty Camps.
Kyle graduated from Maloney High School in 2012, where he played four years of varsity basketball. Kyle graduated in 2016 from Eastern Connecticut State University with a Bachelor's degree in Sports Management with a minor in Business Administration. At Eastern, Kyle was Supervisor and Referee for Intramural Athletics. He has continued his passion for basketball beyond high school playing in several local men's basketball leagues, recreational and intramural leagues. Earlier this year Kyle played in the Meriden-New Britain-Berlin YMCA's Men's Basketball League and looks forward to being involved with the Fall League.
Kyle has worked for the Meriden YMCA's youth sports programs including basketball, soccer, flag football, and t-ball and in the Meriden schools in the ELT program and the Before and After school care programs. In addition to working with kids at the Y, Kyle has worked in local summer programs as well.
"I have worked with kids for the past nine years and I love teaching them, watching them grow, and being a positive role model in their lives. With a larger role at the YMCA, I look forward to seeking new ways to continue to grow youth programs," said Kyle.
"We're excited to welcome Kyle as Sports Director. He is a great addition to our team. Kyle not only brings his Sports Management degree from Eastern, his experience working with youth at the Y and in local programs, and his love of sports are assets that will serve him well as Sports Director. We look forward to him helping us grow our programs," said Steve Markoja, Branch Executive Director of the Meriden YMCA.
For more information about Meriden YMCA sports programs contact Kyle at 203.235.6386 or klcookson@meridenymca.org.
---