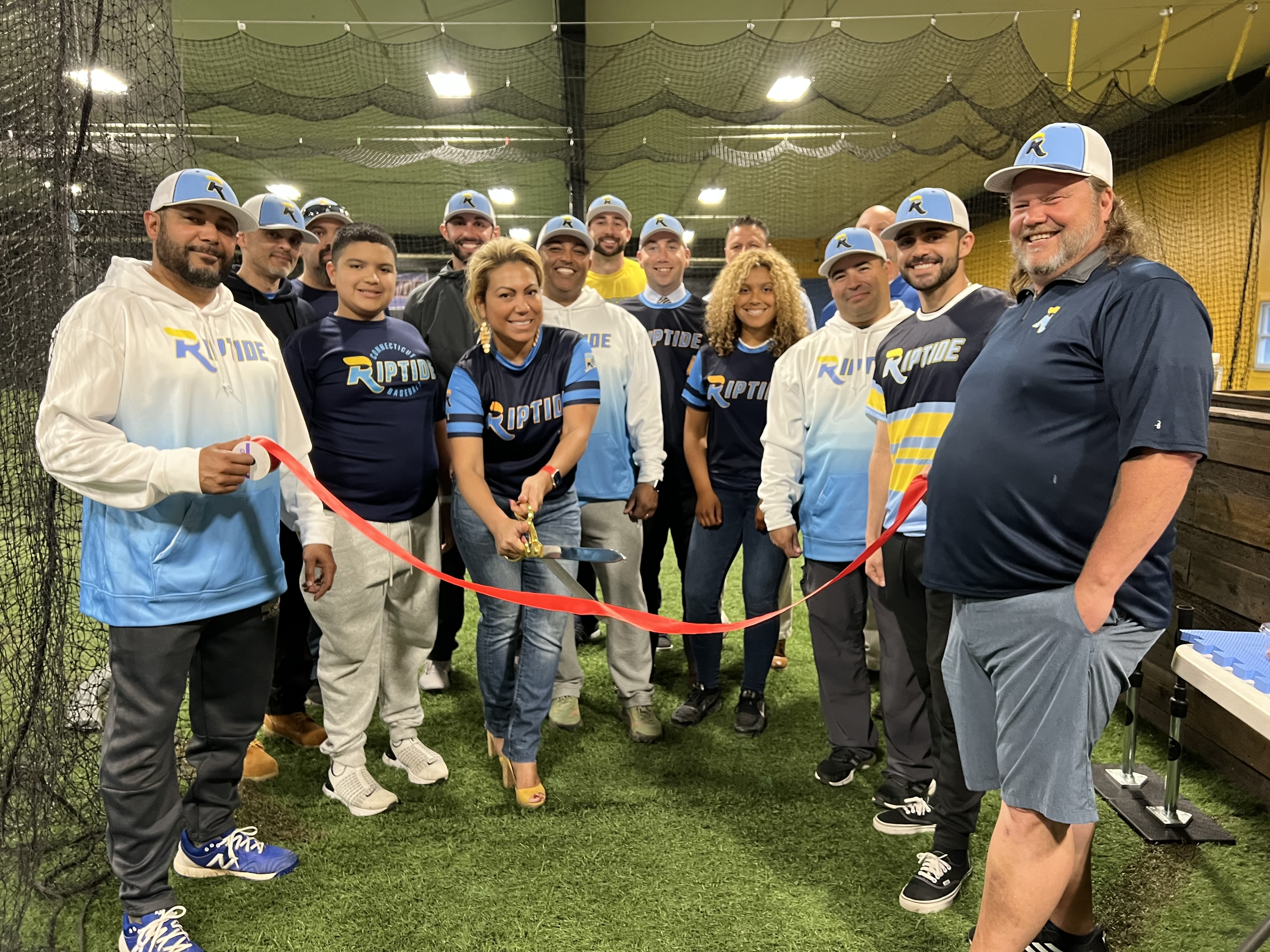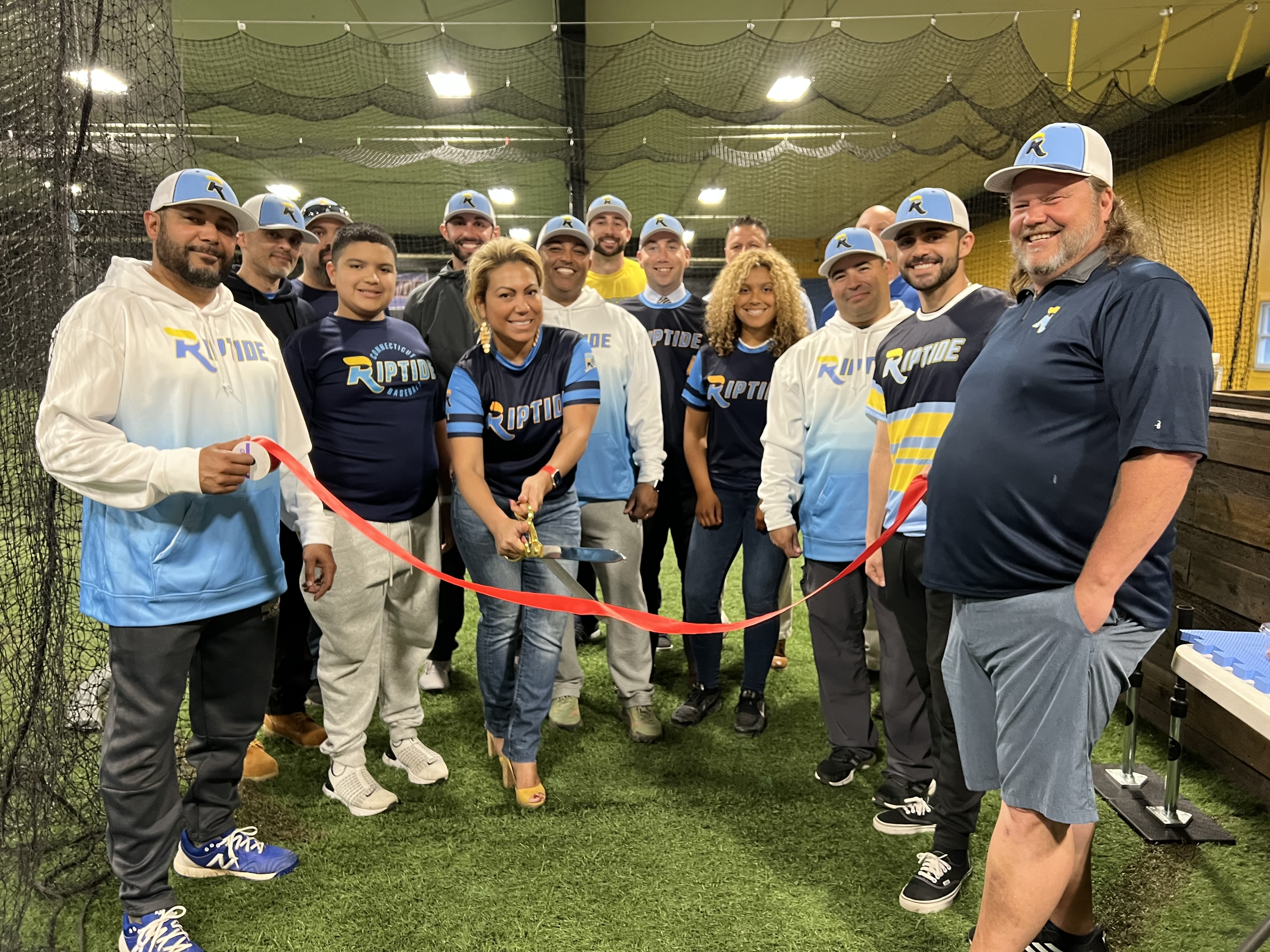 CT Riptide Baseball held it's official opening of Riptide Cove at our ribbon cutting ceremony on April 26th at 74 Cambridge Street in Meriden.
Ricky Marrero, CT Riptide Head Coach and Maloney High School Baseball Head Coach, has had a lifelong passion for baseball as a player and coach and was looking for an opportunity to have a top-notch facility to help develop the skills of local athletes. "I am excited to have this facility available to help baseball players take their skills to the next level. This is a dream come true and to be able to open this in my hometown makes me very proud. Thank you to Mayor Kevin Scarpati and Deputy Mayor Michael Cardona for attending tonight's event."
CT Riptide Baseball is a premier AAU travel baseball program for ages 8-18 years old. CT Riptide strives to make players better in all areas of the game and focuses on the success of our players on and off the field. Riptide Cove can be rented by athletes and teams for batting cage rentals, Wake and Rake, pitching, batting and fielding lessons.
"The Meriden-New Britain-Berlin YMCA is a strong believer in the lessons that youth sports offer including teamwork, leadership, cooperation, and good sportsmanship. We were happy to partner with CT Riptide to help them with program registration and getting the word out. I am happy to see new players learn how to play the game the right way and develop the passion for the great game of baseball," said Steve Markoja, Chief Operations Officer for the Meriden-New Britain-Berlin YMCA.
To learn more about the CT Riptide Baseball program and Riptide Cove, contact Ricky Marrero, CT Riptide Baseball Head Coach at riptidectbaseball@gmail.com.
---