SilverSneakers® Program for Older Adults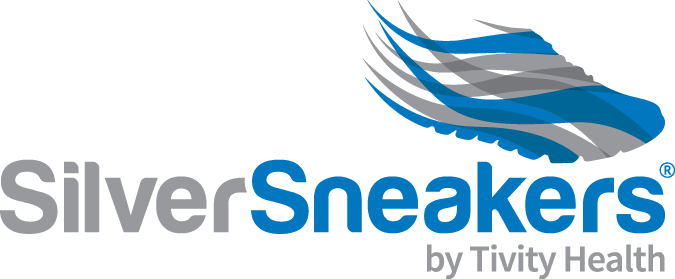 The SilverSneakers® Fitness Program is an innovative health, exercise and wellness program helping older adults live healthy, active lifestyles. Your SilverSneakers fitness membership includes:
Access to our basic amenities such as our heated pool, private locker rooms, private showers, indoor track, state-of-the-art fitness equipment, racquetball courts.
SilverSneakers classes and other classes we offer such as water aerobics, and more.
Most important, your membership is available to you at little or no cost through your health plan.
Regular participation in SilverSneakers can help you build muscular strength, improve joint mobility and increase cardiovascular endurance, leading to improved health and greater independence.
SilverSneakers also provides opportunities to:
expand your social network and strengthen friendships
increase your mental sharpness
take part in social activities and wellness seminars
More than 1 million members nationwide already enjoy SilverSneakers. Join them today and bring your SilverSneakers card and/or health plan ID to the front desk, and our friendly staff will help you enroll!
---
Click on the links below to learn about our classes and new protocols:
---
What our members say:
When I finally stopped working I decided it was time to get some exercise and joined the Y Silver Sneakers program. My first time at exercise class was a true revelation. Everyone was welcoming, friendly and so helpful. I didn't feel like a stranger at all.
One gal in particular, Wendy, became an instant friend and readily got my items for me and helped me with those sometimes confusing exercises.
The Y has led to not only exercise but new friends, a feeling of inclusiveness, concern for each other and even getting together outside of the Y. We have our own little text "tree" so we know who is coming and who is not.
Also should have added that our instructors are top notch and so knowledgeable. They keep us limber and strong. And we get a good laugh sometimes as well.
It really doesn't get much better than this." - Harriet Barrone
---
SilverSneakers® Muscular Strength & Range of Movement
Have fun and move to the music through a variety of exercises designed to increase muscular strength, range of movement, and activity for daily living skills. Hand-held weights, elastic tubing with handles, and a ball are offered for resistance, and a chair is used for seated and/or standing support.
SilverSneakers® Cardio Circuit
Combine fun and fitness to increase your cardiovascular and muscular endurance power with a standing circuit workout. Upper body strength work using hand-held weights, elastic tubing with handles, and a ball is alternated with non-impact aerobic choreography.
A chair is offered for support, head to toe stretching, and complete relaxation in a comfortable position.
To find out if you are eligible for SilverSneakers, please contact your health plan provider or visit the Meriden YMCA at 110 West Main Street. For more information regarding the SilverSneakers Fitness Program visit www.silversneakers.com or call the Meriden YMCA at 203-235-6386. Joan Goodman is available to help you get started.
You can also visit the SilverSneakers Facebook page at www.facebook.com/silversneakers.
To read about one of our fun events for our senior members, click the link below. This event was held before COVID.
Senior members have a ball at the Meriden YMCA
Contact the Meriden YMCA Today ›