Homeschool Enrichment Program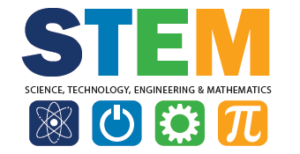 Join us for a day of learning and fun each week to enrich your child's homeschool experience and connect with homeschool families. Each session is 7 weeks and includes a new combination of activities based on the interests of the group and staff availability. Some of the possible activities could include:
Yoga - Children derive enormous benefits from yoga including enhanced flexibility, strength, coordination, and body awareness. In addition, their concentration and sense of calmness and relaxation improves.
Swimming - Including 45 minutes of swim lessons and open swim time in our indoor heated pool.
Intro to STEM - This innovative enrichment program is designed for students interested in deepening their knowledge of STEM concepts. Presented in collaboration with the Connecticut STEM Academy. For more information on our program, please see our website at ctstemacademy.org.
Intro to Theater - Does your child like to act, sing, and dance? We have the perfect program for them! A performance, with simple costumes and props, is held during the final class.
Cooking
CrossFit Kids
Gymnastics
Day/time: Fridays 9:30 a.m. - 2:30 p.m. Runs in 7 week sessions.
Fee: $125 per child for first two children, $80 per child for each additional child
Register: Meriden YMCA, 110 West Main Street
Contact: Carolyn Daniels, Arts and Education Director with any questions you may have at cdaniels@meridenymca.org
Sample Schedule (subject to change depending on activities for each 7 week session):
Y ARTS CENTER - 14 West Main Street
9:15 - 9:45 Cooking (in Kitchen)
10-10:45 Yoga (in studio)

YMCA - 110 West Main Street
11:00- 11:45 - Swim (at pool)

Lunch Break - 11:45-12:30 (either on your own, or space at Augusta Curtis)

AUGUSTA CURTIS (175 west Main Street)
12:45-1:30 STEM (in downstairs community classroom)
1:45-2:30 Theatre (in upstairs rotunda)
Please note parents must provide transportation for children.
Contact the Meriden YMCA Today ›