Gymnast of the Month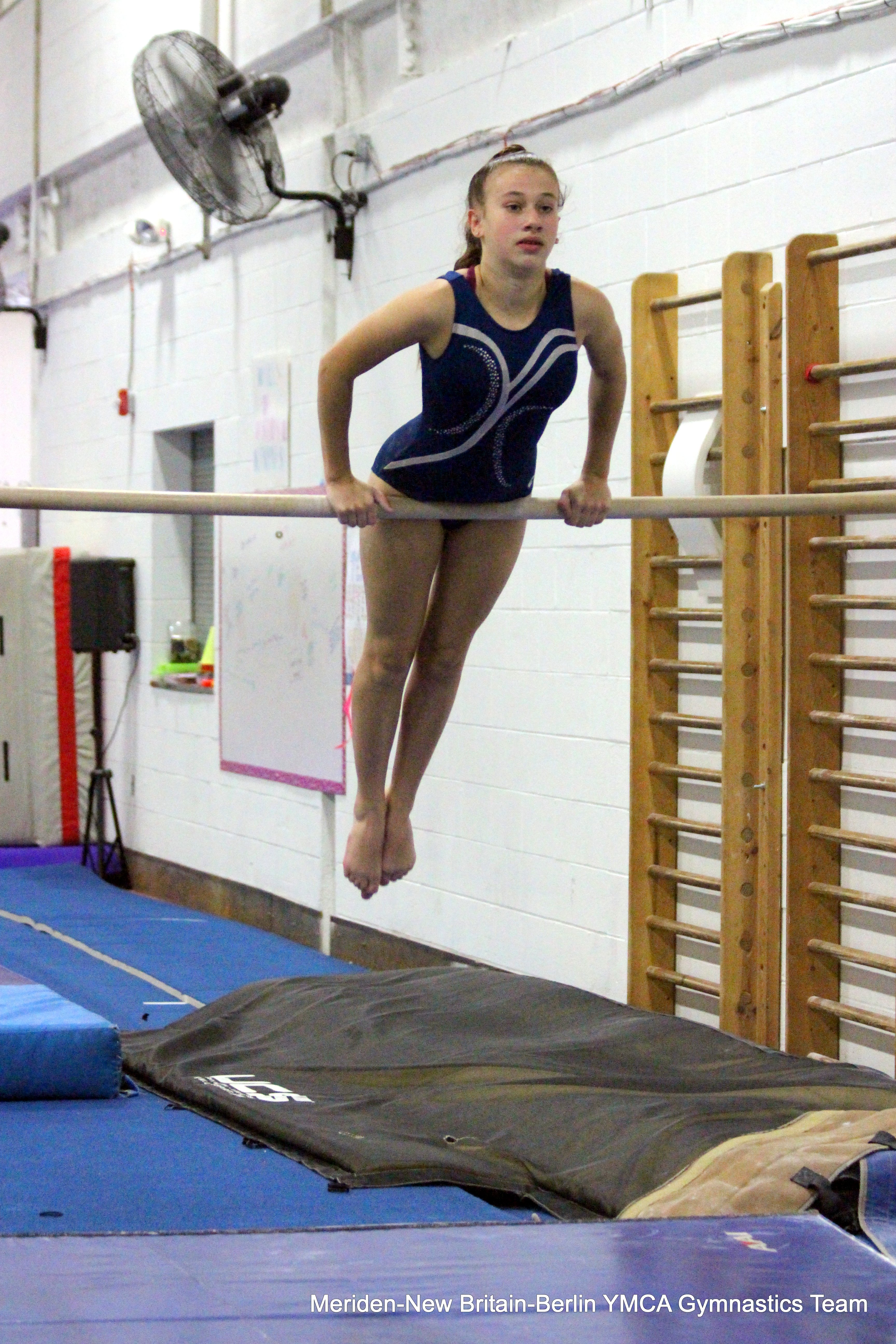 Christie Harrison
Christie is one of the hardest workers I have ever met - she does not give up. She is a great role model for the other kids and coaches thanks to her positive attitude and always building up others. Christie worked extremely hard to make YMCA Nationals Gymnastics Championships and achieved her goal. If a skill is giving her trouble, she works tirelessly until she gets it. She is an inspiration and a good friend to many.
How did you get started in gymnastics?
I started in beginner classes and kept moving up and got more into it. I quit soccer and spent more and more time in gymnastics and worked my way up to the team. I think I have been doing it for six years!
What is your next goal?
I went to nationals and it was very exciting and really fun going outside of New England to compete. My next goal this season is to do well in my competitions and get good scores.
What is your favorite gymnastics event/apparatus?
Bars.
What do you like most about gymnastics? I have a really good team, they are very inspiring. My coaches are very helpful and encouraging.
What would you tell a friend about gymnastics? It is a cool experience and you get to learn new tricks and meet new people. You also get to do things other sports don't offer. Gymnastics is completely different from other sports and is cool to try.
What is something people don't know about you? When I am older I want to be a social worker and I play the flute.
From Christie's mom Karen: For me I would say the program has not only helped her grow as a gymnast but her confidence has also improved. Gymnastics has taught her how to be in front of people and judges performing. I think this has allowed her to be able to take the younger girls under her wing to encourage and show them the ropes.
---
To read about our previous gymnasts of the month, please click below.
Contact the Meriden YMCA Today ›