Cheer
The MNBBY cheerleading program focuses on the basics of cheerleading, building fundamentals and an understanding of the requirements for cheer. Participants will learn cheerleading motions, jumps, and stunts. The main focus of this class will be to master the basics in order to progress their knowledge and ability in cheerleading. Although most tumbling is practiced in the separate tumbling class, some tumbling basics will be introduced.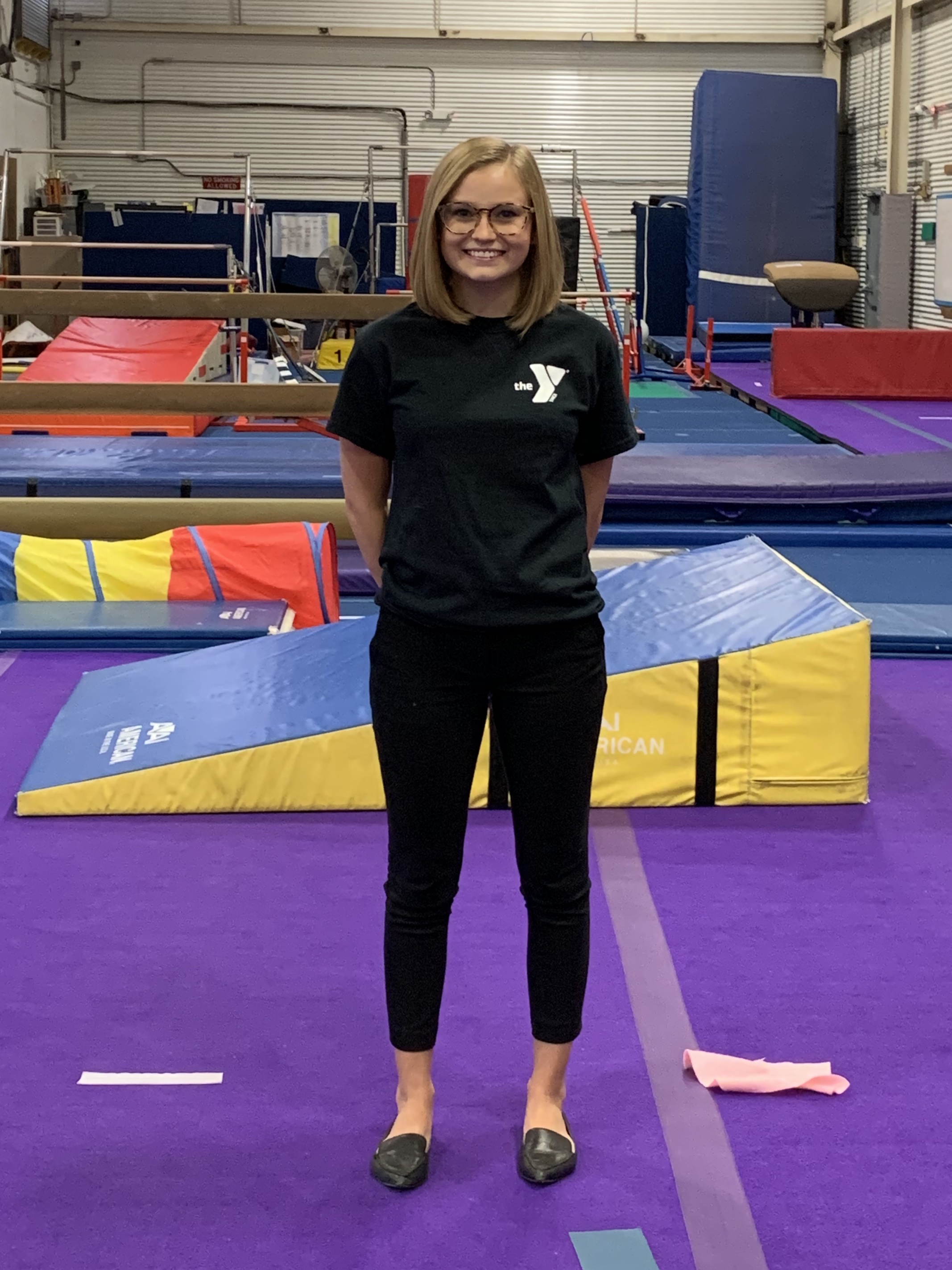 Meet our Cheer instructor, Reagan Kenney
Reagan has been a lifelong gymnast and cheerleader in the state of Connecticut. She was a competitive gymnast for 7 years before starting her cheerleading career. She was a 3 year UCA All-American cheerleader at Maloney High School. Reagan has the honor to cheer in the London New Years Day parade as a representative of USA Cheerleading.
Reagan spent her first year of college at Sacred Heart University and competed at UCA College Cheerleading Nationals at Disney. She transferred to Central Connecticut State University where she competed on the Division I cheerleading team. As a two year captain she led the cheerleading team to finals twice at the NCA College Cheerleading Nationals. She also walked onto the CCSU Division I diving team for two years, finishing as a finalist in their Conference Competition.
Reagan has extensive knowledge of cheerleading and has coached at a high level. She spent a year coaching at the New England Cheerleaders Association where she helped run a summer camp and multiple cheerleading competitions. She also helped run the CCSU cheerleading summer camp. Reagan has also coached at the Newington Knights Cheer Program.
Click link for Welcome Video
February 27 - April 10, 2021
Saturdays 12:10-1:10 PM
Ages 8+
Full Member $70
Program Member $99
Location:

YMCA Athletic Center at 74 Cambridge Street in Meriden
Fee: Full Member $65 Program Member $95
Register: At the Meriden YMCA at 110 West Main Street or call 203.235.6386 or at the New Britain YMCA at 50 High Street or call 860.229.3787
Contact: Tony Cortright, Gymnastics Director and Head Coach, at 203.235.6386 or

acortright@meridenymca.org.
---
COVID Safety Protocols:
Arrival
5 minutes prior to class, an instructor will meet each student outside, take and record their temperature, then radio the student's arrival to a second instructor in the gym.
The instructor will take a different unique code word from each parent for pick up; along with an emergency number.
Students must have a mask on to and from the walk into the gym, but can take it off once inside the gym.
Students are expected to arrive in their class attire and will place any belongings in the separated cubbies.
If a student is late, they will not be permitted inside as both our instructors need to attend the class.
Parents will not be permitted to stay and watch, but will be able to view a live stream of the class from their phone.
Pick Up
Students will be walked outside where their ride should be waiting.
Each pick up will give their unique code word and the student will be released.
Contact the Meriden YMCA Today ›