Golf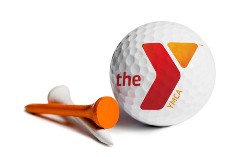 Meriden YMCA Youth Golf Lessons introduce children to the basic skills of golf (driving, chipping, and putting). In this five week program participants will learn introductory techniques and skills as well as rules and etiquette of the sport.
Ages: For ages 7 through 13 years old
Dates:February 3, 10, 24 and March 2, 9
Day/Time: Monday 6:00 p.m. - 6:45 p.m.
Where: Meriden YMCA Golf Room and Golf Simulator
Instructor: Joshua Lovely/Derek Destefano
Fee: $25 for Full Members $35 for Program Members
Questions: Please call Kyle Cookson at 203-235-6386.
Contact the Meriden YMCA Today ›