Youth Golf Lessons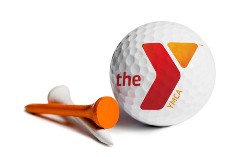 Meriden-New Britain-Berlin YMCA Youth Golf Lessons introduce children to the basic skills of golf (driving, chipping, and putting). In this five-week program participants will learn introductory techniques and skills as well as rules and etiquette of the sport from Geno Giancola and Brandon Funari, Assistant Golf Professionals at Timberlin Golf Club.
Grades: 3 - 5, 6 - 8
Dates: January 11, 18, 25, February 1 and 8, 2022
Day/Time: Tuesday 5:30 p.m. - 6:15 p.m.
Where: Meriden YMCA Gymnasium, 110 West Main Street, Meriden, CT 06451
Fee: $80 for Full Members, $100 for Program Members
Questions: Please call Kyle Cookson at 203-235-6386.
Register: At the Meriden YMCA at 110 West Main Street or call 203.235.6386.
Contact the Meriden YMCA Today ›