Youth Volleyball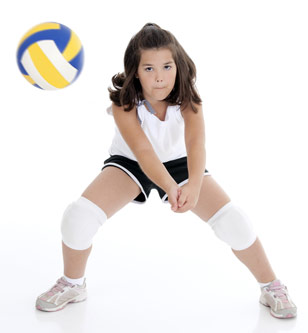 Volleyball has been a tradition of the YMCA since it was created by William G. Morgan in 1895. Youth volleyball at the Y carries on this tradition by teaching this fun game to today's children. YMCA youth volleyball develops fundamental skills including volleyball serves, setting, bumps, passing, rotations, and rules of the game. Youth volleyball also teaches teamwork, good sportsmanship and promotes physical activity in a team environment.
Winter: January 8 - February 19, 2019
Grades K - 5 Tuesdays 5:30 - 6:30 p.m.
Grades 6 - 8 Tuesdays 6:30 - 7:30 p.m.
Fees: Full Member $39 Program Member $69
Coach Ron Sparks has been involved with volleyball since he was a youth, learning on the beaches of Southern California. He began his indoor playing career at a YMCA in Glens Falls, NY, where he played and coached a "AA" team. His love for the game led him to become a National USA referee. He officiated all divisions of NCAA, USA Open Championships, and for the Association of Volleyball Professionals (AVP). Ron co-founded, coached and was the director for North Country-Albany Juniors Volleyball Club in New York. NCAJ was a girls junior club that had teams from 6 to 18 years old. During that time he became the Head Volleyball coach at Queensbury High School in NY, leading the team to 4 years of student scholar athletic awards and 5 trips to the State Championship Tournament.

Ron has also developed two youth volleyball programs for children aged 5 to 10 years old at the Queensbury Recreational Department and the Waterbury YMCA. His most recent college coaching experience was with University at Albany and Quinnipiac University. He is currently the club director and a coach with the New England Shock Volleyball Club.
Contact the Meriden YMCA Today ›