Racquetball Lessons & League
Familiarization with rules and basic skills, forehand, backhand, serving techniques. Actual play and mini-tournament will be included.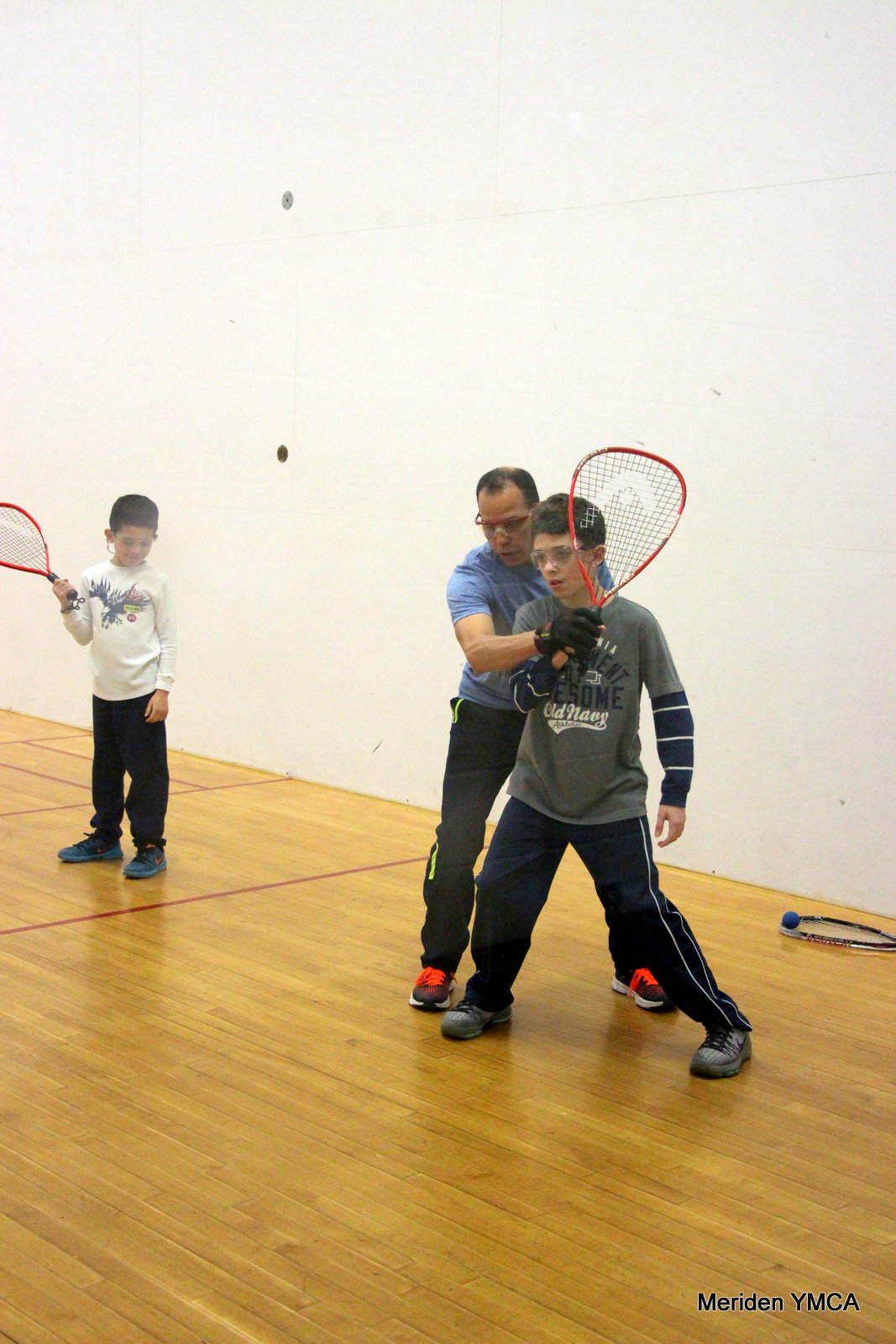 This program is for ages 7 and up.

Winter: January 23 - February 27, 2017
Spring I: March 6 - April 17, 2017
Time: Mondays 4:00 - 5:00 p.m.
Full Member Fee: $30
Program Member Fee: $60
Location: Meriden YMCA Racquetball Courts
Instructor: Oscar Rosado
Protective goggles and racket required.
*Early registration price. Add $10 if you register after early registration period.
To register for this program, call the Meriden YMCA at (203) 235.6386, visit us at 110 West Main Street or register online.
Contact the Meriden YMCA Today ›