Infant through Preschool Swim Classes
Shrimp (6-18 months), Kippers (18-24 months), & Perch (2-3 years old)
The goal of the age 3-and-under program is to increase the level of trust between parent and child in the water, create a positive experience for the child in the water and introduce basic water safety. The focus of these classes is fun, exercise, parent education and water adjustment.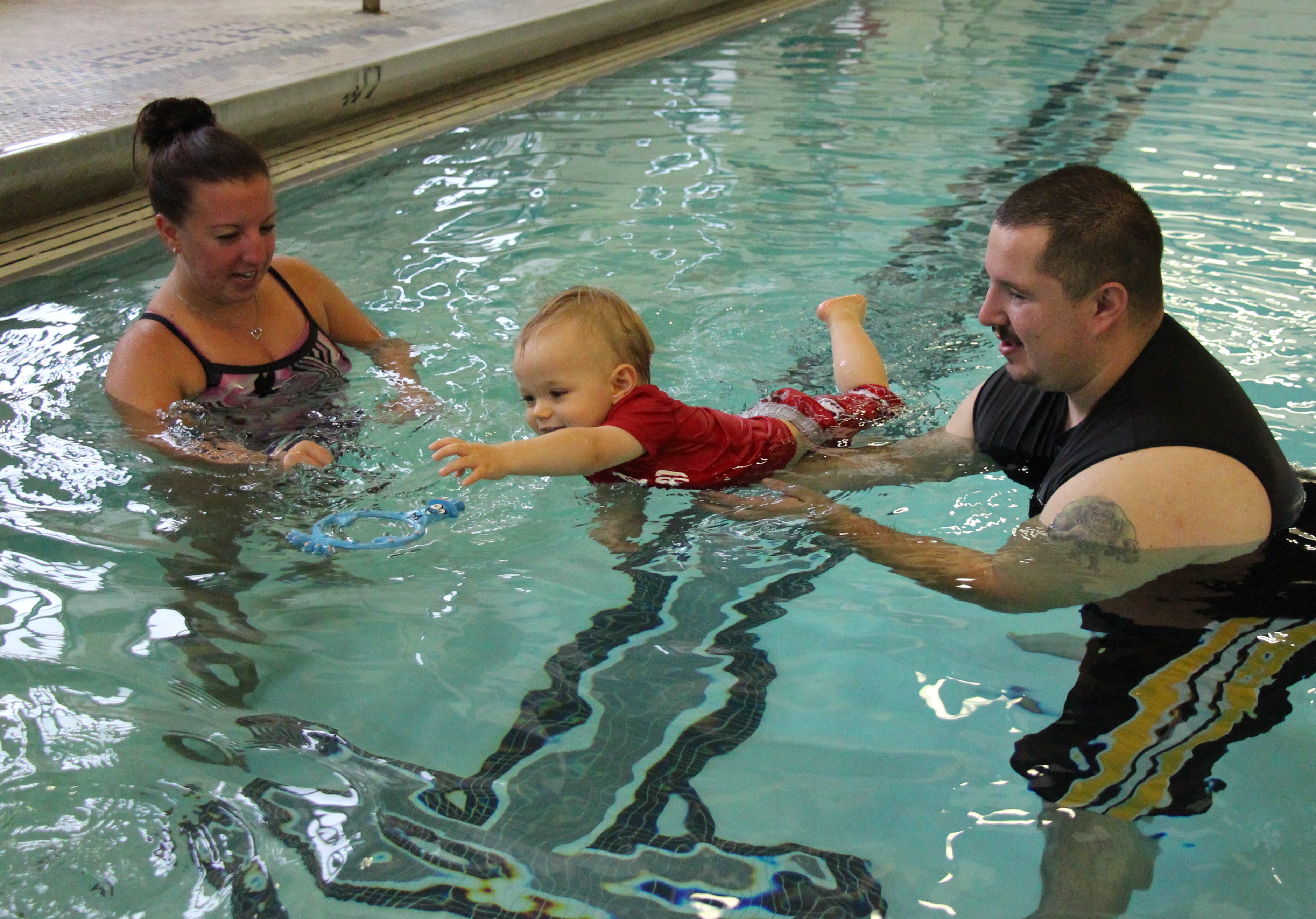 ---
Pike, Eel, Ray & Starfish: (3-5 years old)
The goal is to develop fundamental swimming skills that will provide a foundation for swimming as a lifelong activity.
Photo below: Splish Splash kick those legs! Fun in the pool at swim lessons
Contact the Meriden YMCA Today ›