Adult Swim Club (Masters)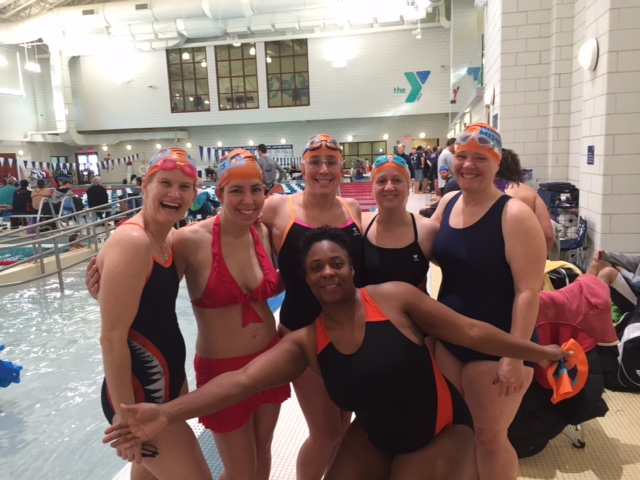 This program is designed for those adults 19 years of age or older who wish to work with a certified coach. The purpose of the program is to promote fun and possibly competition for all participants at any level of ability.
Practice Sessions/Continuous Enrollment:
Monday - Wednesday, 7:30 - 8:45 pm
Thursday, 8:00 - 9:00 pm
Please call Megan Stegner at (203) 235-6386 x12 for more information.
Congratulations to the Meriden YMCA Masters swim club for a terrific job in the 2016 NE LMSC SCY Championships at Harvard University. Several of our swimmers achieved their best times and "left it all in the pool!" Great job by Kathy Damato who competed in her first official swim meet!
1 best time: Carolyn in the 200 breaststroke, Morgan in the 50 free, Ally in the 1650 freeQ
2 best times: Tomas in the 50 breaststroke and 100 free
3 best times: Kate in the 1650 free, 200 breaststroke, and 500 free
4 best times: Robyn in the 1650 free, 400 IM, 200 fly, and 100 fly.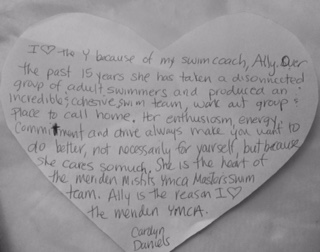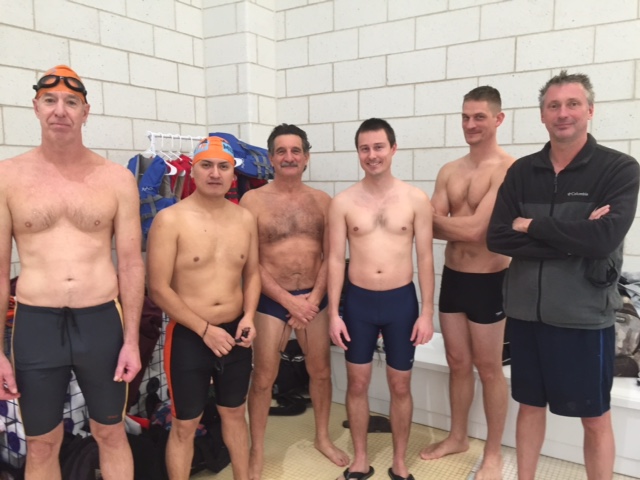 Contact the Meriden YMCA Today ›