Overnights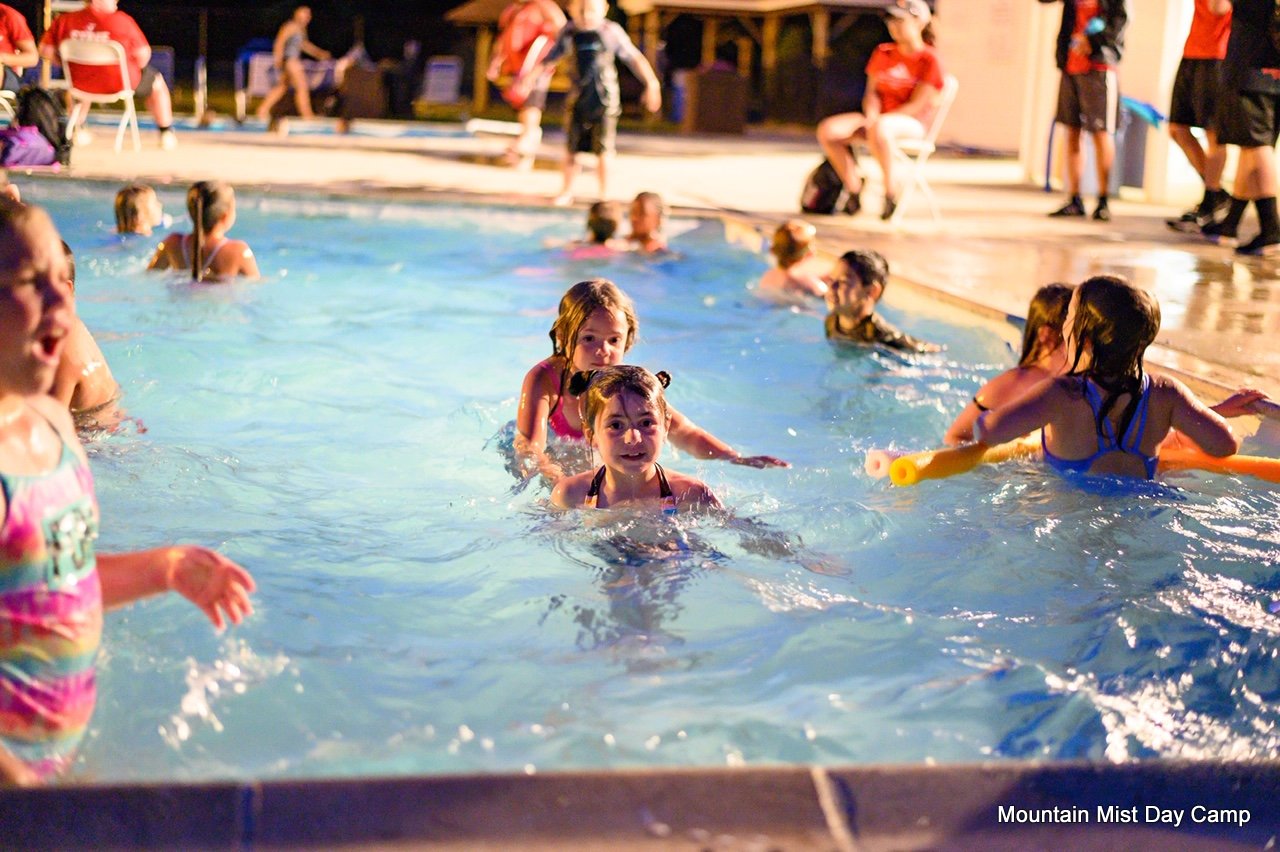 Camp overnights are held the second Thursday night of the camp session, weather permitting.
2020 Camp Overnights (weather permitting)
Session 1 - Thursday, July 2, 2020
Session 2 - Thursday, July 16, 2020
Session 3 - Thursday, July 30, 2020
Session 4 - Thursday, August 13, 2020
Session 5 - Thursday August 27, 2020
---
Dear Parents/Guardians,
Welcome you to our camp community! We have had a great session at Mountain Mist and we are excited for the overnight! Thank you for choosing our camp as your child's summer destination for fun!
The Session Parent's Night/Overnight programs will be held on July 2, July 16, July 30, August 13 and August 27, weather permitting. Thursdays will be a regularly scheduled camp day with normal bus routes. Campers need to be picked up from After Camp by 5:30 PM, as always. Campers can arrive back at camp no earlier than 6:30 PM, when they will meet with his/her counselor in the assigned unit in the woods to drop off all of their overnight gear.
Dinner will be available for purchase at this time as well. The meal options are: 2 hot dogs, chips and juice; or a hamburger, chips and a juice for $5.00 each.
Upon arrival, we ask that the children and parents bring all the overnight gear into the woods at the child's assigned unit. Once in the unit their counselor will take attendance. Then they may leave the woods to play an organized game within their village. After that our MTC Camp will perform.
Please be sure that your child brings with them all the essentials of an overnight. As a reminder, parents are asked to please pack warm clothing (sweatshirts and sweatpants) for the overnight as it does get chilly at camp at night and during the early hours of the morning. Campers should bring a flashlight, sleeping bag, sheet or tarp for ground cover (only if desired), pajamas, toothbrush and toothpaste, change of clothes, bathing suit, towel, insect repellant, etc. Campers are allowed to bring lawn chairs to sleep on and snacks from home. Safety is our first priority at Mountain Mist, therefore, we ask that children not bring aerosol cans of any kind and tents are not permitted due to limited space in the campsites.
Our youngest campers, the Teepees are still a bit too young to sleep out, but are more than welcome to join us Friday morning for breakfast and a half day of camp. Any camper who does not wish to sleep out is also invited to join us in the morning for breakfast and our half-day program. Campers can be dropped off no earlier than 7:30 A.M. If your child arrives after 9:00 AM, please sign him/her in at the camp office.
If your child has medication or topical ointments here at camp, please pick them up from the Mountain Mist Medical Staff no later than the Monday before the overnight. Any leftover medication will be discarded.
A FEW VERY IMPORTANT REMINDERS:
The day after the overnight, is a half day of camp. Buses will leave camp at 12:00 PM and will arrive at their stops approximately three hours earlier than the regularly scheduled time.

Breakfast Snack and lunch (to our after campers) will be provided.
If your camper will be going home using transportation that is different from a typical camp day please notify the office ahead of time. In addition, if you will be picking up a camper in the morning following the overnight, please be sure to sign that camper out in the office. This will help ensure that the buses leave camp on time and arrive at bus stops as scheduled.
In the event of inclement weather (or the threat of inclement weather), notices will be sent home with campers at the end of the day on Thursday cancelling the overnight. If this should happen, Friday will be a regular, full day of camp with AM and PM buses running at their regularly scheduled times.
Extended hours will run until 5:30 PM for anyone who is already registered for PM Extended Hours on Friday. Limited spots are available for anyone who needs to be added. If you would like your son/daughter to be added to after camp on Friday the fee is $35, which includes lunch. Please notify the camp office as soon as possible if your child needs extended hours on Friday.
Buses will not run Friday morning if we have the overnight, so transportation to camp is the responsibility of the parent/guardian.
I hope that you have enjoyed this session at Mountain Mist Day Camp and we look forward to seeing you at Parent's Night and hopefully for the remainder of the summer! If you have any questions, please feel free to call the camp office at (203) 237-7864.
Sincerely,
The Mountain Mist Staff
Contact the Meriden YMCA Today ›