Camp News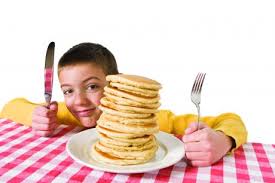 ---
Session 3 Pancake Breakfast July 27th
This Thursday night July 26th is our second session overnight.
On Friday morning after the overnight the camp provides breakfast for the campers (cereal etc.). In the event that the overnight is cancelled the pancake breakfast will still be served.

This Friday July 27th, 2018, our Counselors In Training are offering a Pancake Breakfast. This is a fundraiser towards their annual trip. Campers may choose a regular breakfast (at no extra charge) or sign up for the pancake breakfast in advance ($5 for pancakes only, $8 for pancakes and bacon.)
If you would like your camper to participate please complete the form that was sent home and send it back with payment.
Contact the Meriden YMCA Today ›