Adventure Camps
Available to campers who have completed Grades 3-8 at the end of the 2018/19 school year.
Fort Building Camp
Session 2: July 1-July 12, 2019 (No camp July 4)
Session 4: July 29 - August 9, 2019
Remember how cool it was as a kid to make forts in the woods with your friends with whatever materials and natural resources you found? Let your child discover the fun of creating something, learning to work with others and making a cool fort! Campers will construct the fort during morning activity periods and participate in traditional camp activities including swimming in the afternoon.
Fee per session: Full Member $365 Program Member $415
Click here for 2019 Mountain Mist Camp Registration Info
---
Fishing Camp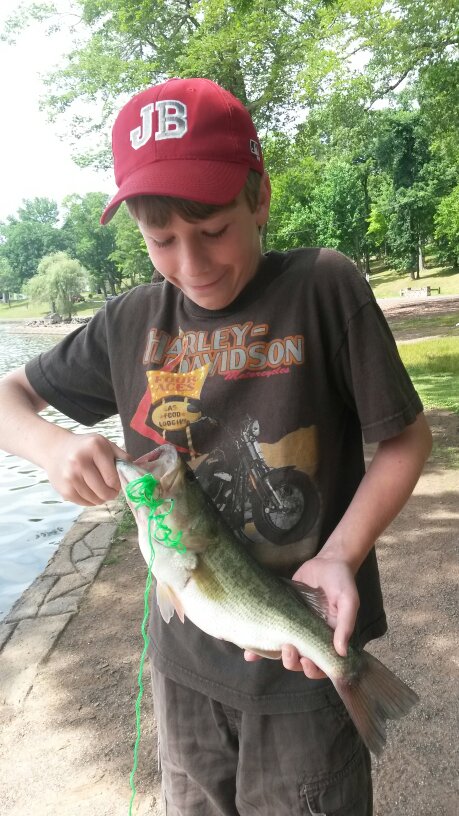 Session 1: June 17 - June 28, 2019
Session 3: July 15 - July 26, 2019
Session 5: August 12 - 23, 2019

Campers learn the basic techniques of fishing out "in the field"at some of Connecticut's best lakes. Campers will need to provide their own fishing poles and tackle. Bait will be provided by Mountain Mist Day Camp.

Fee per session: Full Member $365 Program Member $415
Thanks for everything you do for Aidan and all of the campers. I asked Aidan this week on a scale of 1 to 10, how would he rate Mountain Mist Camp....and he said '15'....so he loves it like always. And I have gone thru a bottle of Spray-N-Wash which is a sure sign that he is loving every minute of it. Thank you again and I'll see you some time over the summer." - Lisa Pelletier
---
Horseback Riding Camp
Sessions 1: June 17 - June 28, 2019
Session 4: July 29 - August 9, 2019
Campers participate in an intensive two hour program practicing riding. A few of the skills campers will learn are: how to properly mount and dismount, how to walk over poles on the ground in jumping position, how to shorten and lengthen reins correctly, how to properly prepare the horse for riding, structured riding, horse grooming and how to feed the horses in a safe manner.
The campers will leave from Mountain Mist in the morning and travel by YMCA mini bus to the horseback riding center. Wear jeans and boots. Bring shorts, bathing suit and towel for afternoon. For students who have completed grades 3 - 8 by end of 2018/19 school year. Max of 12 campers per session. Parents will receive a special invitation to Parents' Day.

Fee per session: Full Member $415 Program Member $465
---
Teens Across CT - TXCT
Session 5: August 12—23, 2019
For students entering grades 7, 8 , 9.
Our newest specialty camp created just for our campers in grades 7, 8, and 9. A new field trip adventure awaits everyday! TXCT will leave at 9:15 each day, and return by 2:45, unless otherwise noted. Registration covers entrance fees and bus transportation. All other purchases, including food, are funded by campers. No trips on the first and last day of the session. This program will only accept 12 campers.
Teens Across CT Tentative Trip Itinerary:
Tuesday - Mystic Aquarium

Wednesday - Pez Factory & Avery Soda

Thursday -Bowling & Go- Karts or Dave & Busters (depends on weather)

Friday - Brownstone Adventure Park

Monday - New Haven Pizza and IT Ropes Course

Tuesday - Ocean Beach

Wednesday - Hike to Guidas

Thursday - Lake Compounce
Full Member $415 Program Member $465
Click here for 2019 Mountain Mist Camp Registration Info and Forms
Contact the Meriden YMCA Today ›