PACE Program
FREE five week program for children ages 7 to 13 years old and their parent(s)

Winter Session: February 6 - March 9, 2017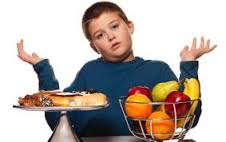 Has your pediatrician told you that your child is overweight, needs to eat healthier and exercise more but you did not know where to turn? The Meriden YMCA's PACE Program can help. The Meriden YMCA is now accepting enrollments for our FREE five week PACE Program to help local families live healthier lives.

The PACE program program includes: nutrition education, physical fitness (including use of our Exergame Fitness Arcade and exercise to work into your everyday life), tips for grocery shopping and preparing healthy affordable meals, how
For more information about this program, please contact Carrie Marquardt at (203) 235.6386 x18 or via email. Space is limited to 10 families/participants.
Here is what parents say about the PACE program:
"The PACE program helped our family become healthier. My son is trying a variety of healthy foods including vegetables and he feels and looks great!"
"This has been a life changing experience for our family."
"Every household needs this program. We can still eat healthy on a small budget. If you get a person healthy you get their body and their mind healthy. There is no looking back. We are staying with it. I am so thankful and appreciative for this program."
Here is what kids say about the PACE program:
"It's great fun and exciting!"
"I have water now instead of soda and I cut back on food. I feel good."
"I learned running is fun!"
"I'm eating better food."
"I tried new foods, my jeans are loose and my tightest ones fit now."
"I liked picking my own exercises…and ZUMBA is fun!"


Click here for Tips to Fight Childhood Obesity
Contact the Meriden YMCA Today ›