Couch Potato to 5K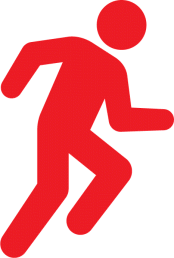 Thinking of starting a running program or want to compete in your first road race? We will get you there with our new conditioning and training program designed for new runners or runners getting back into it. We've prepared runners for 5Ks, Warrior Dashes, half marathons and more! Coach Beky will help you achieve your goals!
Fall I: September 4 - October 16, 2018
Fall II: October 30 - December 11, 2018
Time: Tuesday, 5:45 - 6:45 p.m.
Full Member Fee: $35* Program Member Fee: $65*
Meets in the indoor track and will take place both inside and outside weather permitting. Call Carrie in Fitness for additional information at (203) 235-6386
ext. 18.
*Early registration price. Add $10 if you register after the early registration period.
Contact the Meriden YMCA Today ›