Google CS First Computer Club
Get your tech on! Create music and design games in our new Google CS First Computer Science Club.
Google CS First empowers all students to create with technology.

Students who participate in CS First learn how to build creative, interesting projects through programming based on real world themes in which students use the computer to create music or design games.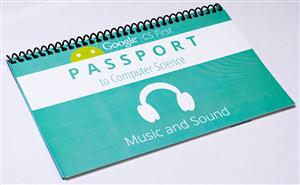 In Music & Sound, students use the computer to play musical notes, create a music video, and build an interactive music display while learning how programming is used to create music.
In Game Design, students learn basic video game coding concepts by making different types of games, including racing, platform, launching, and more!
Instructor: Carolyn Daniels
Dates: January 15 - February 26, 2016
Day/time:
Grades 3–5: Friday 3:45 p.m.–4:45 p.m.
Grades 6–8: Friday 5:00 p.m.–6:00 p.m.
Maximum of 10 students per class.
Transportation available from Meriden elementary schools upon request for Grade 3-5 class.
Location: Meriden YMCA Computer Lab at 14 West Main Street.
Full Member Fee: $39
Program Member Fee: $69
Contact the Meriden YMCA Today ›