Join Something Special
At the YMCA, we focus on transforming lives and helping each other achieve goals. We also emphasize making new friends and connecting with our community. The words achievement, belonging, and relationships are intertwined in all we do. Our group exercise classes, gyms, and pools help strengthen physical bodies. The Y strives to also strengthen the mind and spirit.
---
Try the Y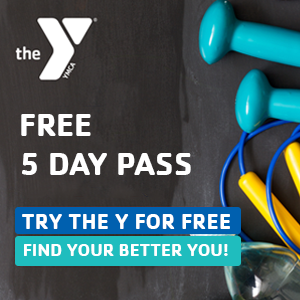 Want to see what the Y has to offer? Try out the YMCA for free for five days. This pass is valid for community members (adult, family, single parent family or senior adult) who have never visited the Meriden-New Britain-Berlin YMCA.
---
Membership Options
At the Y you have two options for membership, a program membership or a full facility membership. A program membership is a basic membership so that you can register for classes. A full facility membership gives you access to the facilities and you save when you register for programs and summer camp with special lower rates for full members. Click on this link for information on Membership Types and Pricing.
---
Membership Benefits
Enjoy the following with a full privilege membership (family, single parent family, adult):
---
Financial Assistance
The Y removes financial barriers by providing scholarships to those that qualify. We want everyone to be part of our community regardless of income or financial situation. Membership means more than fitness at the Y. Financial assistance is available for qualifying individuals and families. Applications are available at our Front Desk. Contact Carmen at 203.440.0260 or email Carmen at chaparro@meridenymca.org to learn more.
---
How to Join
---
More Information
---
Contact the Meriden YMCA Today ›